This Alaska fur factory building was designed by the architectural practice of Wallis, Gilbert & Partners that was responsible for the Firestone and Hoover Factories, as well as the Victoria Coach Station. The factory belonged to the firm of C. W. Martin and Sons Ltd that had traded in furs from 1873 when it took over a company originally started by John Moritz Oppenheim in 1823. Prominent among the furs they processed were sealskins that originally derived from Antarctica but later from Alaska and Canada.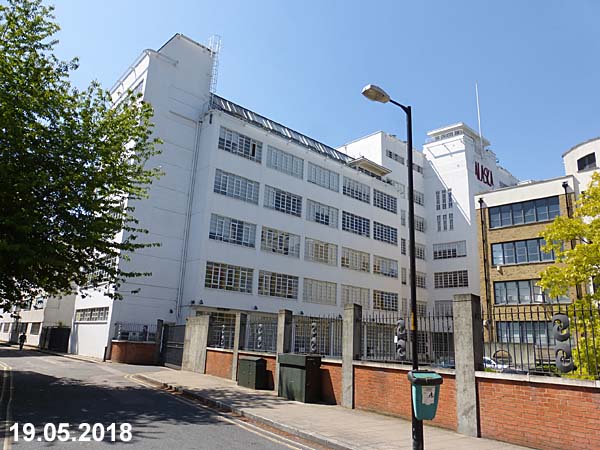 Where you see Alaska on the tower it once said MARTIN'S.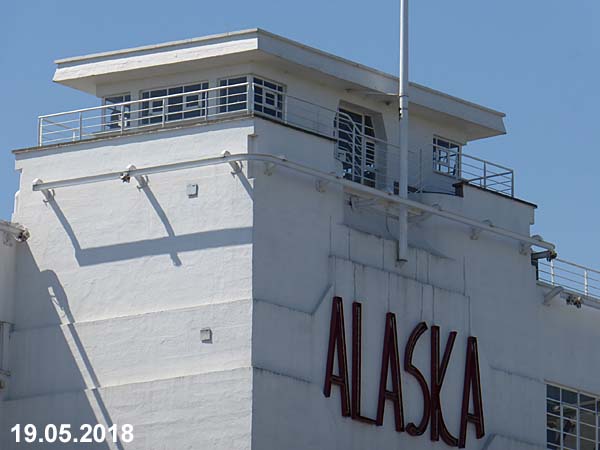 The "tigergrowl.wordpress.com" website has a interesting account of the factory's history. It points out that war work was undertaken at the factory on a large scale, "... No fewer than 345,000 sheepskins were processed for manufacture into flying suits for the R.A.F., plus 100,000 linings for flying coats. In addition, 140,000 of the sheepskin flying suits were reconditioned for the R.A.F. and 38,000 for the U.S. air force. Among more specialised tasks were the making for the R.A.F. of 3,000 hoods with special yellow colouring for air-sea rescue identification, and bunk rugs and clothing for Mrs Churchill's Aid to Russia Fund. Winston Churchill himself was photographed wearing a Martin's sealskin hat."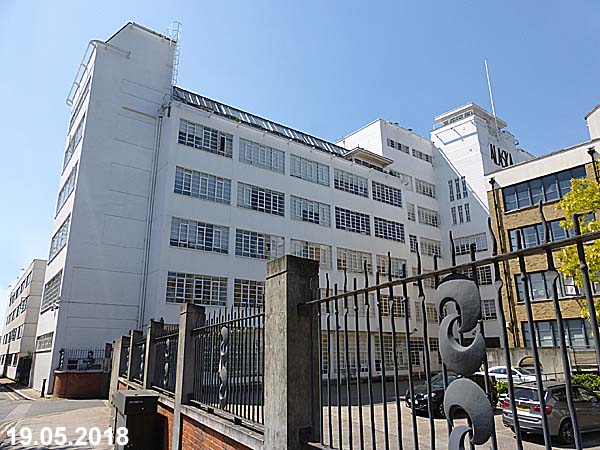 The factory closed in the 1960s and was converted into apartments.