52 - 53 Cornhill, London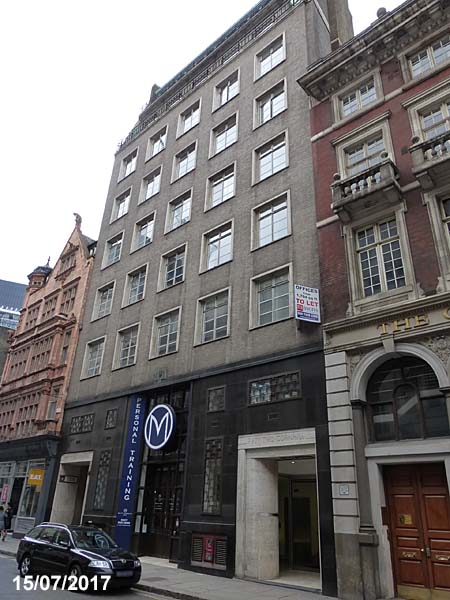 Architect

Stanley Hall, Easton & Robertson

Date Built

1931

Location

52 - 53 Cornhill, London

Description

The Pevsner Guide to London, "The City of London", describes this building as, "... Plainer and taller than its neighbours and coarser too, with repeated plain storeys of brick. Its steel frame and hollow-pot floors allowed exceptionally fast construction". At street level the building is clad in what appears to be black marble and features art deco windows and doorways. The upper floors described as being of brick in the Pevsner description are rendered.










Close Window