28 - 30 Cornhill, London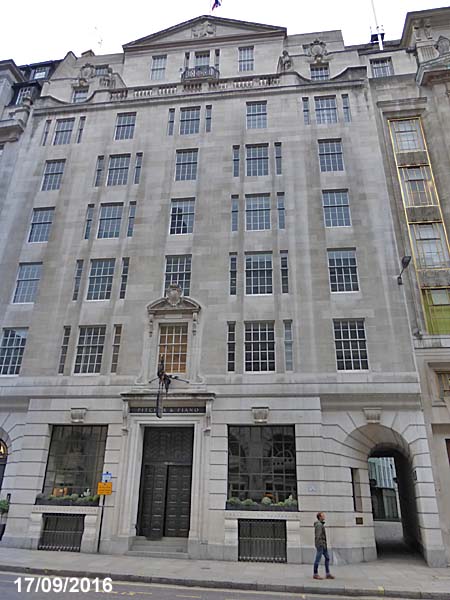 Architect

W Curtis Green & Partners

Date Built

1934 - 1935

Location

Cornhill
Description



Built originally as home to the Scottish Widows as you can see from the initials on the stone escutcheon. The City of London Pevsner Guide describes it as, "... Plain stone with no controlling order, the windows alternatively single and tripartite. Pedimented set-back attic with sculpted figures. ... The spacious office hall was converted into a restaurant in 1997."






Close Window