This Grade II Listed building on the corner of Prescot Street and Leman Street in Whitechapel is a former Cooperative Wholesale Society building, often referred to as "The Tea House". Designed by the CWS's architect, L G Ekins, the building is described by Historic England as, "... An unusual example in Britain of the German Expressionist style." Apparently Pevsner considered it to be representative of the Amsterdam School.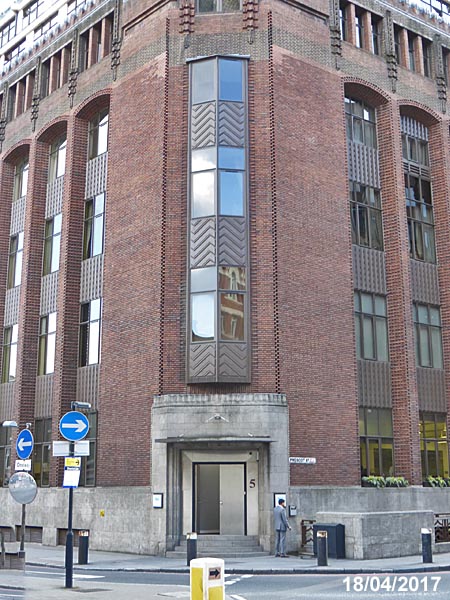 When it was listed, the building was described as being, "... Steel frame clad with dark brown brick, with horizontal joints raked out; semi-basement and entrances, concrete textured with felspar or granite, chanelled to appear as stone. Green pantiled mansard roof with 2 rows of dormers. Rectangular block on corner site. 5 storeys, 2 attics and semi-basement. .... Segmental arched arcading rises from ground floor through 4th floor with splayed reveals of bricks set at angles to give dog tooth pattern; arch heads also of this treatment. .... Entrance approached by steps flanked by cement balustrades with bronzed iron railings of geometric pattern with bronzed octagonal lanterns."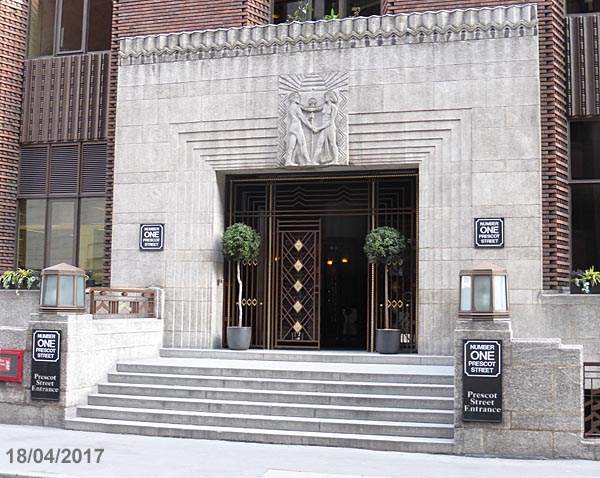 Above the entrance is a carved rectangular panel depicting a man and a woman greeting each other. Above and between them is a bee hive, the sympbol of the Coop Movement. After the CWS moved out, the building was converted into a combination of offices and apartments.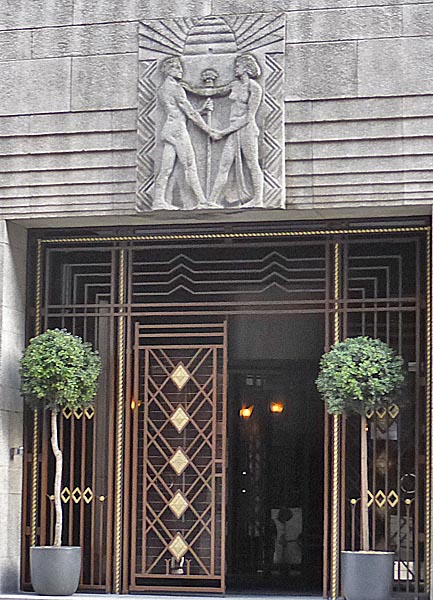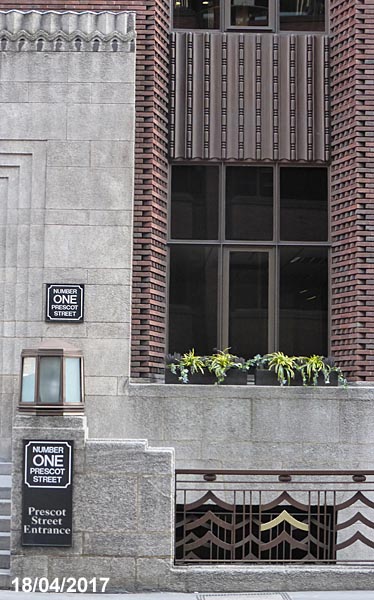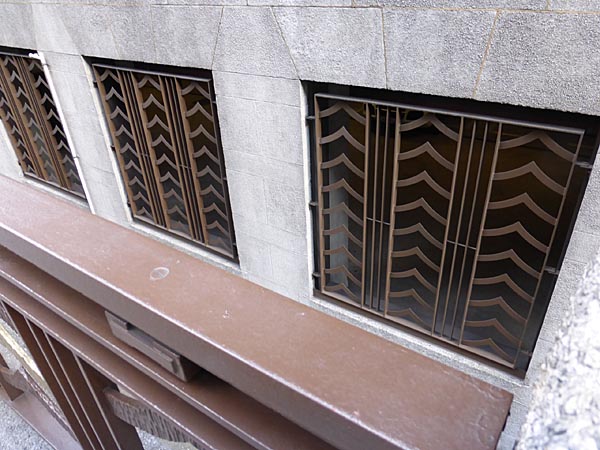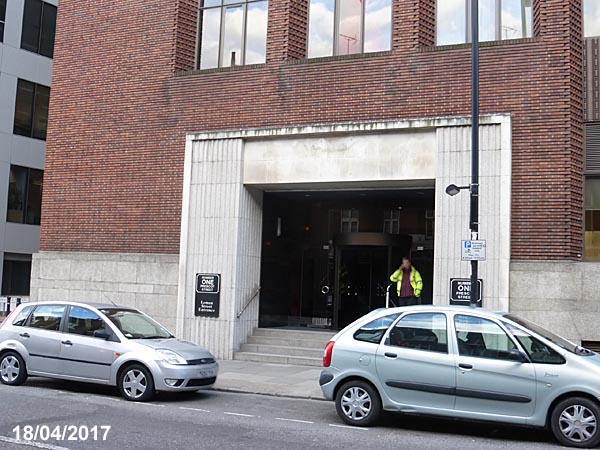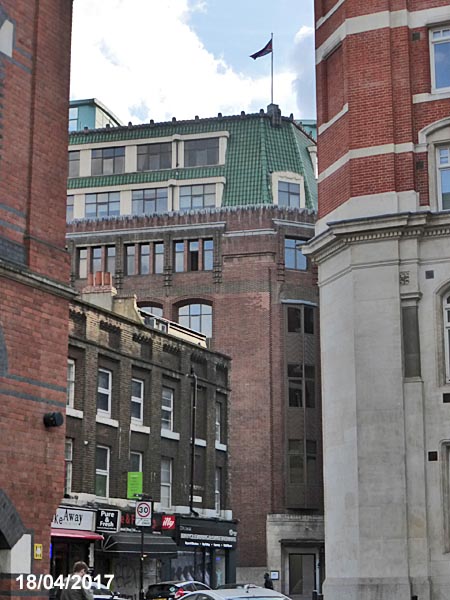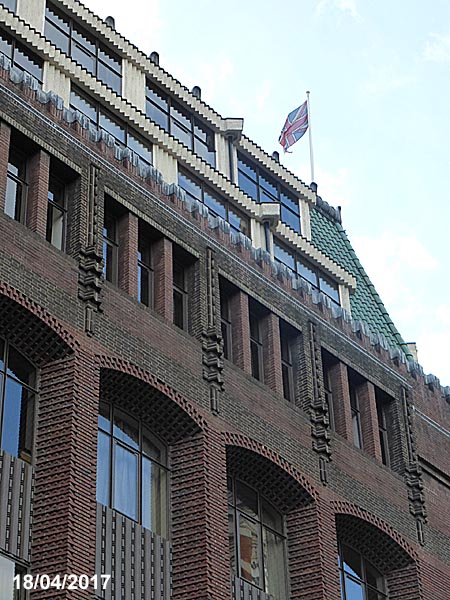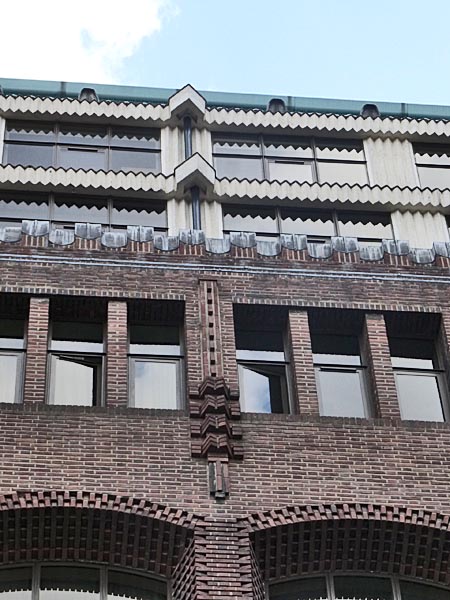 In the 1950s the building was extended along Prescot Street. A bridge connects the two buildings and the style of 1 Prescot Street was continued into the extension. Initially, I believe, this extension building (called 9 Prescot Street) was home to the Coop Bank.