Westminster Fire Station, London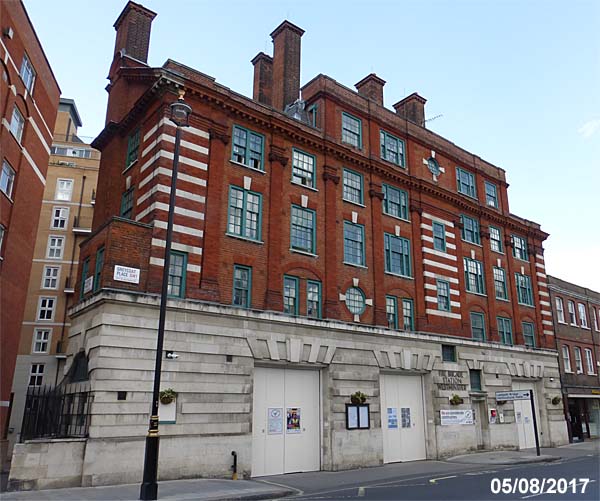 Architect

London County Council Architects Department

Date Built

1905 - 1906

Location

Greycoat Place

Description



This Grade II Listed former Fire Station opened its doors in 1906 but closed for good on January 9, 2014 as part of a rationalization/money saving measure across Greater London. The building's style is described as English Baroque and is of red brick with Portland stone used as cladding on the ground floor and as dressing elsewhere. It comprises four floors with a basement and an attic. At street level there are three appliance doors and above are flats for fire personnel.



Historic England say that the building was listed because it, ".... belongs to a remarkable series of fire stations built by the LCC between 1896-1914, each executed to a bespoke design, which are widely admired as being among the most accomplished examples of LCC civic architecture of this rich and prolific period." Adding that it is of, "...Special architectural interest as a handsome and skilful interpretation of the c1700 English Baroque style. It exhibits the quality of materials and detailing which are the hallmarks of LCC design, and is externally virtually intact, with most of its original windows." It also has its original Watch Room which is now a rareity.




The closure of fire stations was contested unsuccessfully across Greater London and this one was no exception. Indications are that the building has been sold to developers who plan to convert the building into a residential property and add a new building at the rear after demolishing the drill tower, that isn't included in the listing. The "archive.westendextra.com" website reports that, ".... CAMPAIGNERS who battled to stop the closure of a fire station have said selling the building to property developers for £9.6million is an "insult to Londoners". Property developers Alchemi Group have revealed plans to turn Westminster Fire Station into 17 luxury flats and a ground-floor restaurant. The plans also include a single-storey basement that will be excavated underneath the entire site."

Close Window