A square campanile tower rises to 273 feet in height. It is dedicated to St Edward the Confessor and contains a solitary bell called 'Edward' that was the gift from the Duchess of Norfolk, in 1910. A lift takes visitors up to the viewing gallery at the top.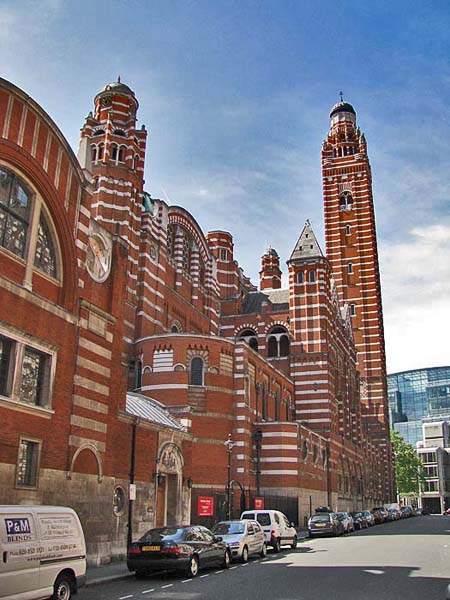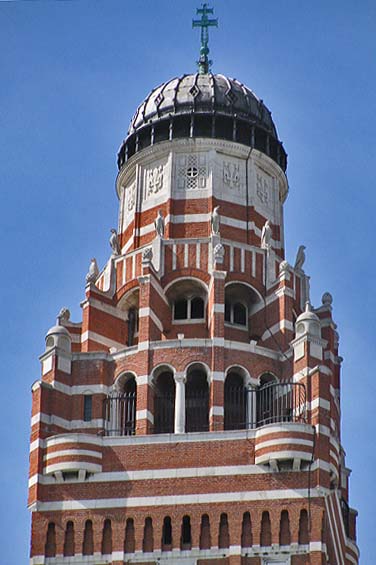 Inside the Cathedral remains unfinished but nevertheless it is a magnificent space dominated by the vast nave. The Catholic Encyclopedia describes it as follows: "The main piers and transverse arches that support the domes divide the nave into three compartments, each 60 feet square. The domes rest on the arches at a height of 90 feet from the floor; the total internal height being 111 feet, or about 10 feet higher than the choir of Westminster Abbey."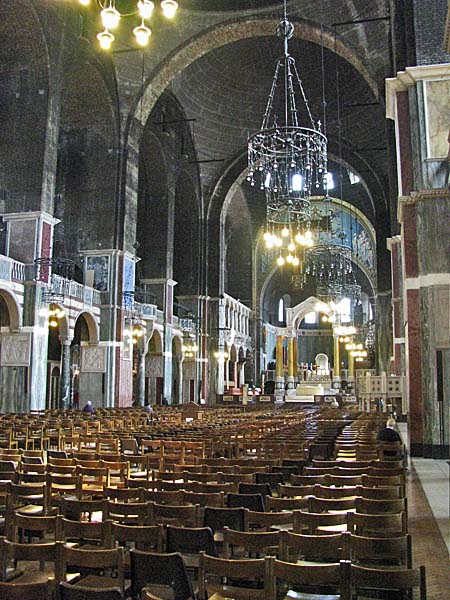 Arranged on either side of the nave are panels depicting the Stations of the Cross. These were created by the sculptor Eric Gill.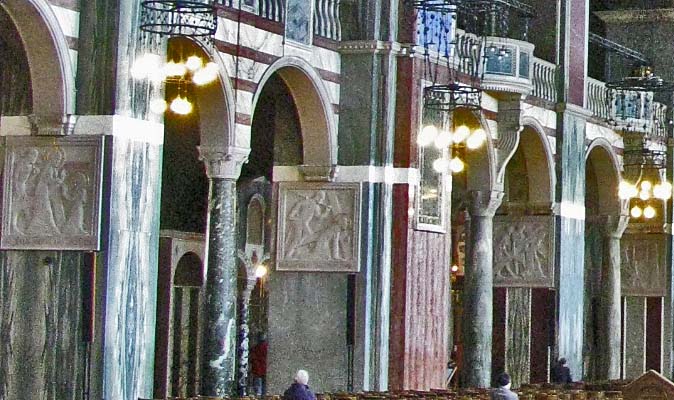 Beyond the nave are a number of spectacularly decorated chapels.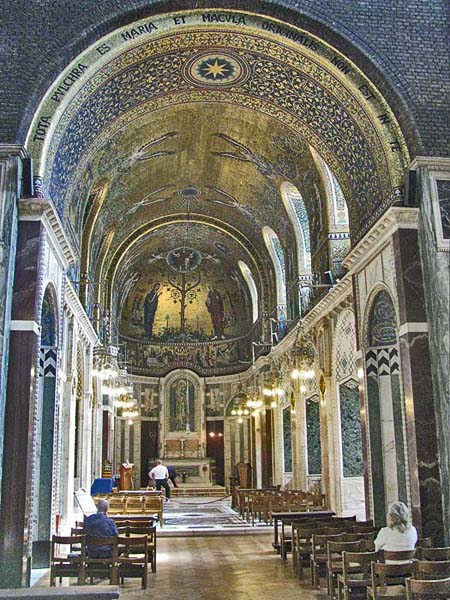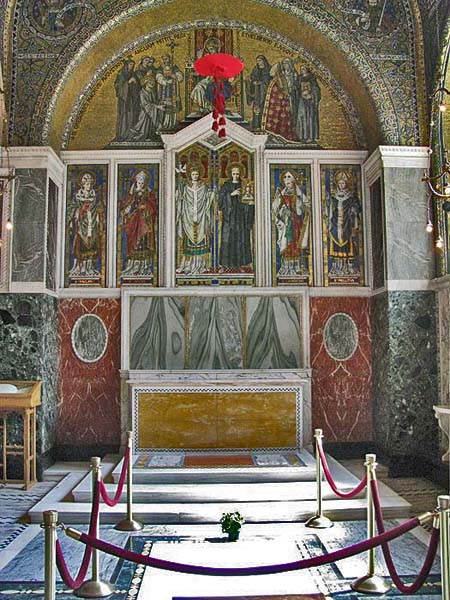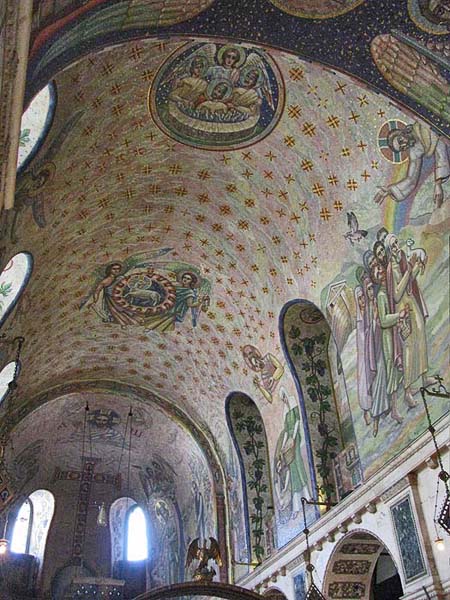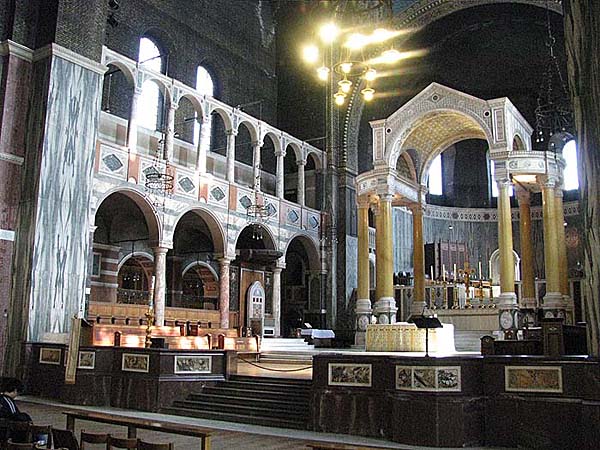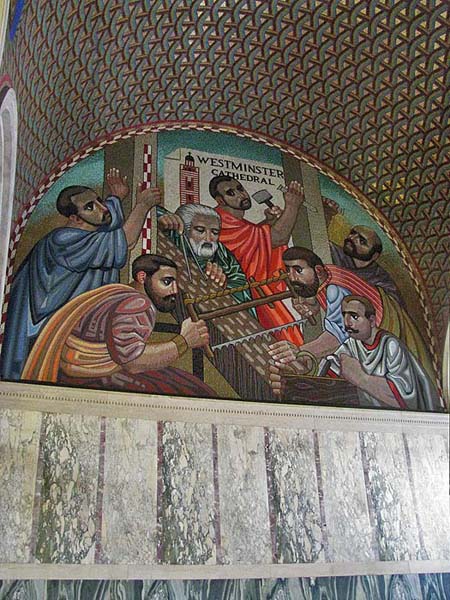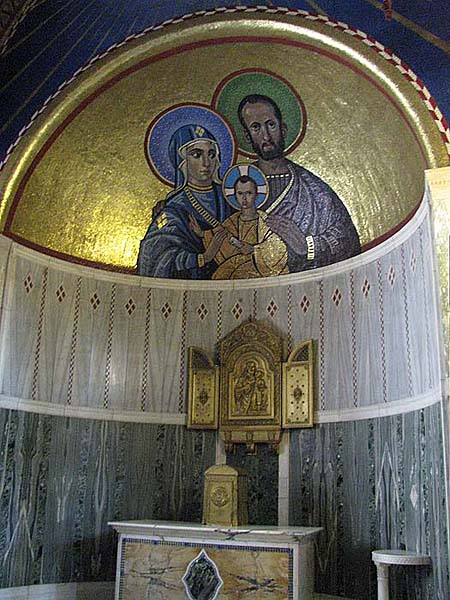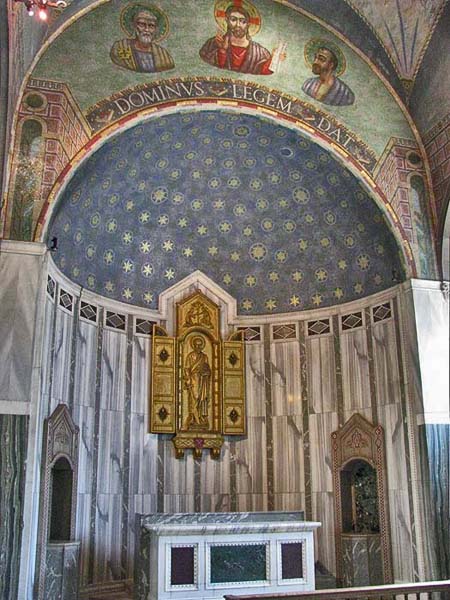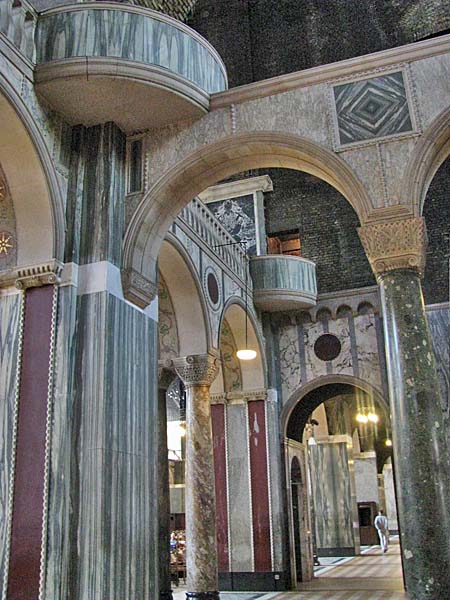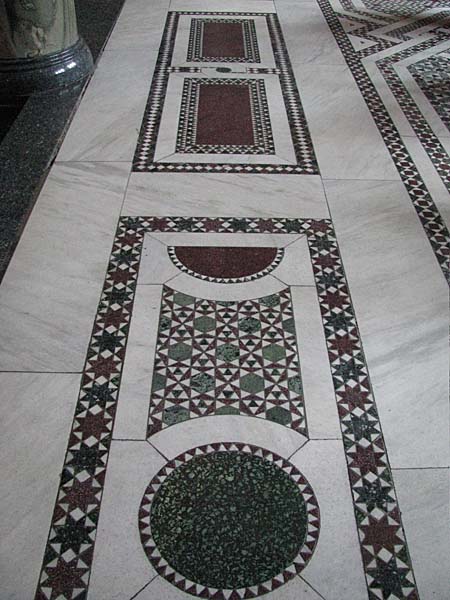 In 2012 the Cathedral has a website dedicated to a Restoration Appeal. It says that they need to raise £3m to, " ... fund a major restoration programme, including urgent repairs to the Cathedral's domes, and modernising electrical and mechanical systems."