Webber Street & Webber Row School, London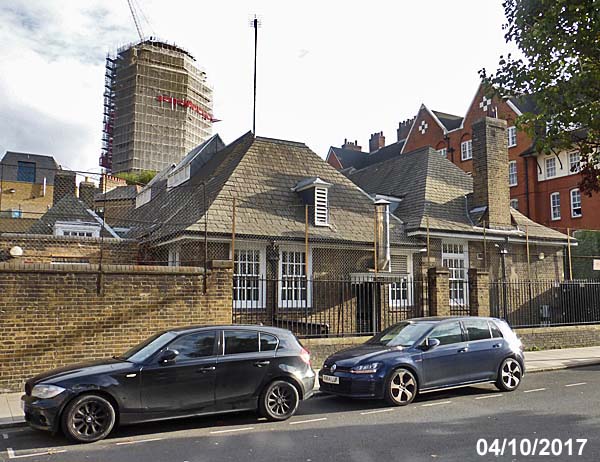 Architect



Date Built

Opened 1916

Location

44 Webber Street

Description


In 2017 this building, beside the Webber Row Flats, is the Centre for Literacy in Primary Ediucation but it started life as a school for children with physical handicaps. It was infact described at the time as "London County Council School (Physically Defectives)". Originally the site was intended for a lodging house for women and a sixth block of flats to go with the 5 adjacent blocks of the Webber Row Estate. Instead they built this Grade II Listed building described as, "... a carefully-designed and subtle building of special architectural interest. The Arts and Crafts style exterior - with its large chimneys, low-hanging eaves and large dormer windows - is well-executed in good quality materials.

The elevation to the south is particularly handsome (see below) with its parade of double doors, windows and dormers. Built to serve children with physical disabilities, the school was clearly planned with their welfare in mind."





The school's hall has a roof with, "... large semi-circular windows in each gable end, two ridge lights and three clerestories to each pitch. The ridge lights are visible over the entrance façade."