Tudor City, New York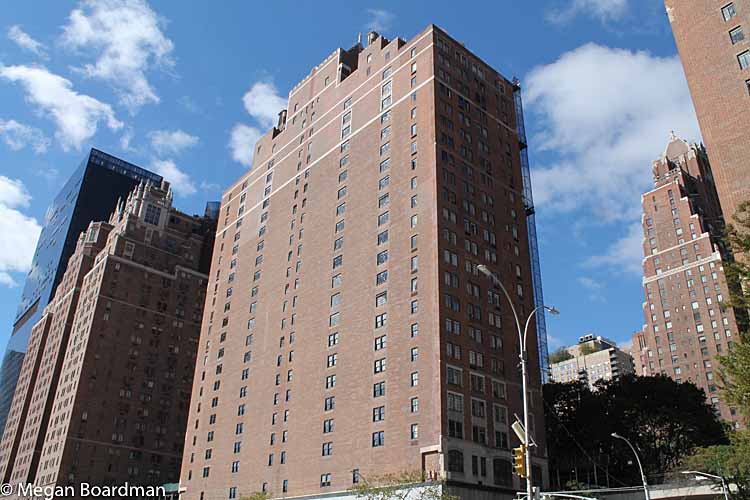 Architect

H. Douglas Ives

Date Built

Opened 1927

Location

Near Turtle Bay's border with Murray Hill

Description

This huge complex of apartment buildings sits adjacent to the United Nations Headquarters in Turtle Bay. The first elements of this residential complex opened in 1927 and the most recent addition was erected 25 years later. According to its Wikipedia page, Tudor City involves 13 buildings containing 5000 homes. "The complex includes several shops and restaurants. The three large towers on Tudor City Place (Prospect Tower, Tudor Tower, and Windsor Tower), Woodstock Tower, and Hatfield House were built as apartment hotels – legally permitted to be taller than conventional apartment houses"



An article in brickunderground.com explains that, "... Tudor City residents extol the quiet that comes from the fact that it has no through streets and that traffic is diverted underground for five blocks along the United Nations campus, the convenience to midtown offices, and the lush, beautifully landscaped Tudor Greens park nearly lost to developers in the1980s. They also tell of an unusual sense of community."

When the first 9 buildings were completed, ".... Tudor City boasted 3,000 apartments and 600 hotel rooms, spread among nine buildings. There were three-story artists studios but many of the apartments were of modest size and meant for one occupant. They included a lot of "efficiency" studios, with Murphy beds, tiny refrigerators and no stoves (only hot plates)," As of 2016, those same units now rent for between $1700 and $2000 a month.

Close Window