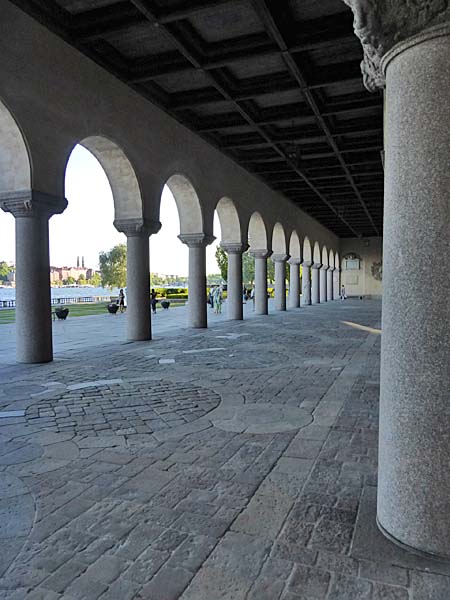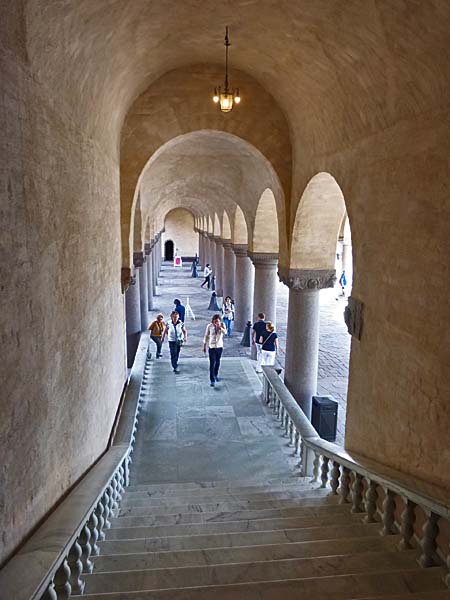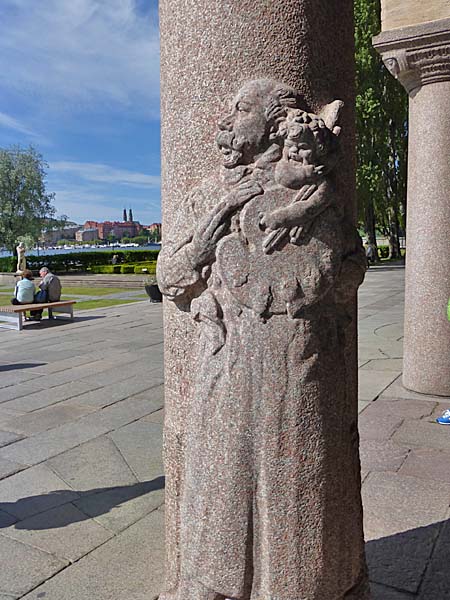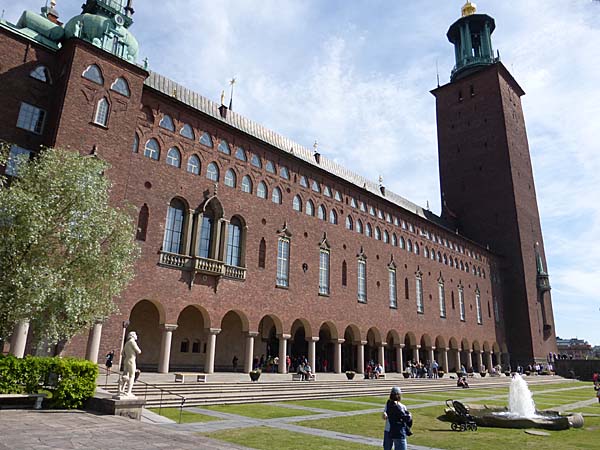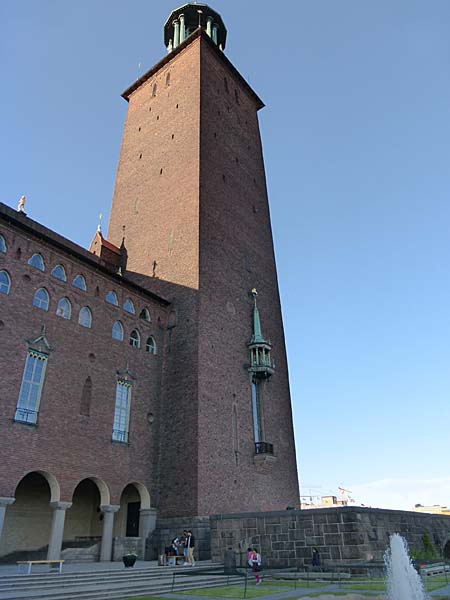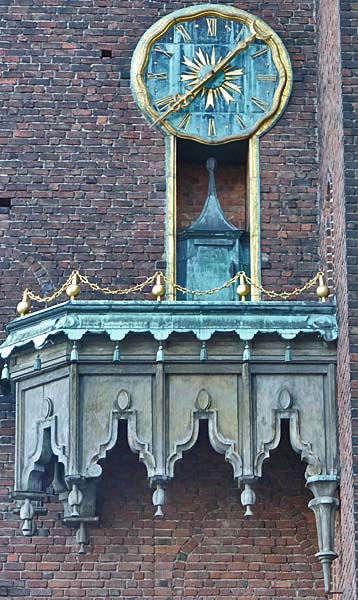 ******************
Inside is the Blue Hall, so called because the original plan called for it to be decorated in blue but in the end the architect left the red brick as the dominant colour. The hall is Romanesque in style with its colonnade skirting all sides. This is the venue for the Nobel Prize banquet.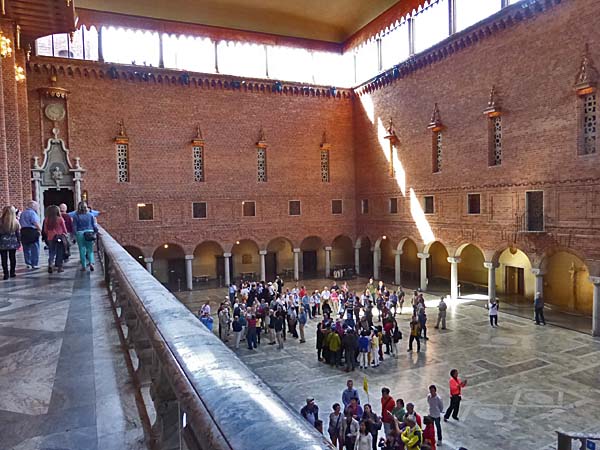 The grand staircase at one end was carefully designed to accommodate stately entrances providing the sort of width and shallow steps that would make it easier for ladies to navigate in formal dresses.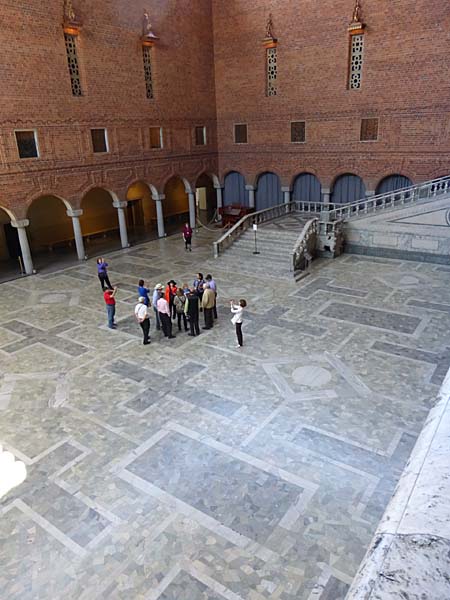 Whilst the building is the site of many ceremonial events, including weddings, it is also home to the business of city politics and below is the council chamber.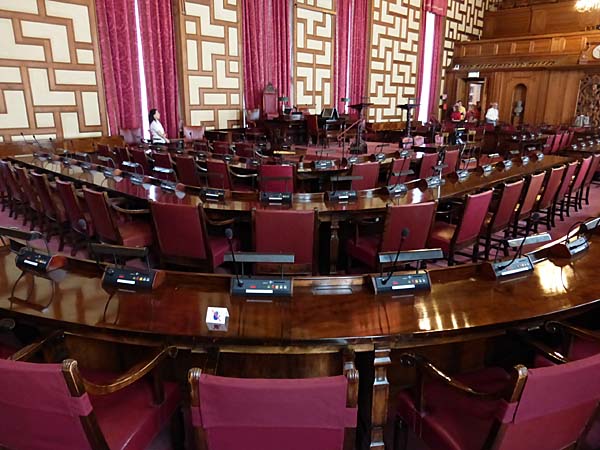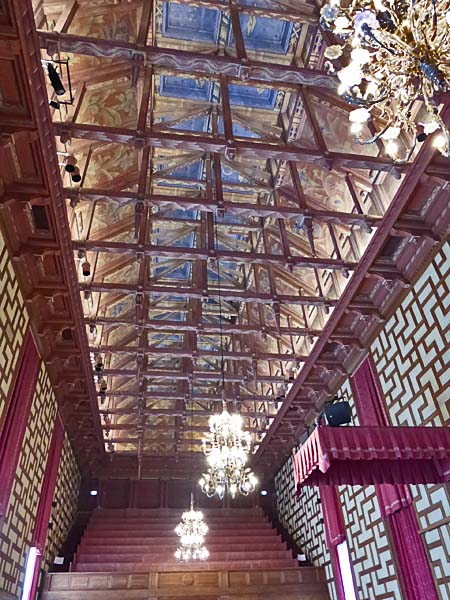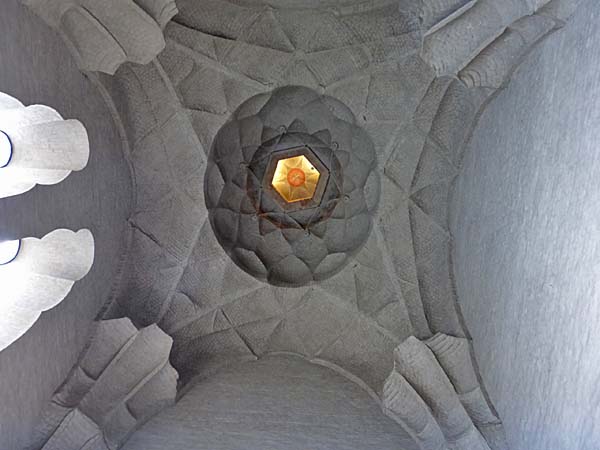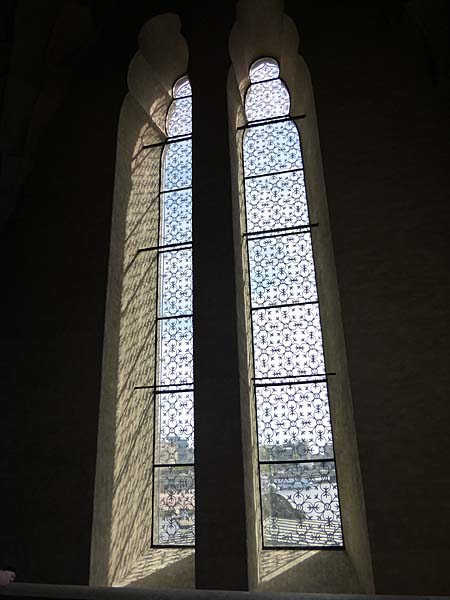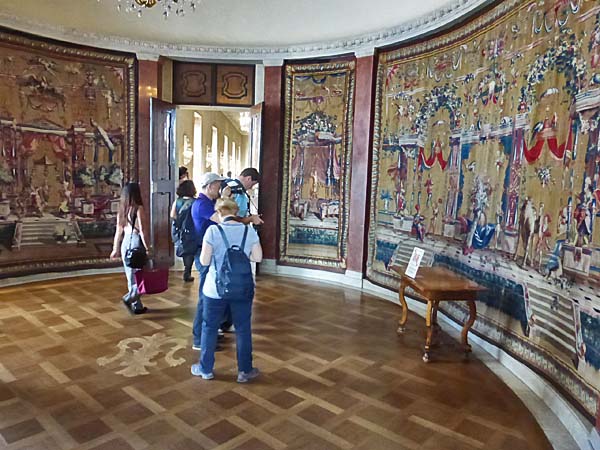 Without question, the most spectacular part of the building is the Gyllene Salen or Golden Room. It gets its name from the decorative mosaics embedded in a field of golden tile. The images on the walls depict motifs from Swedish history. They were executed by the Berlin, Germany, firm of Puhl & Wagner.