Stadhouderskade 1, Amsterdam, Holland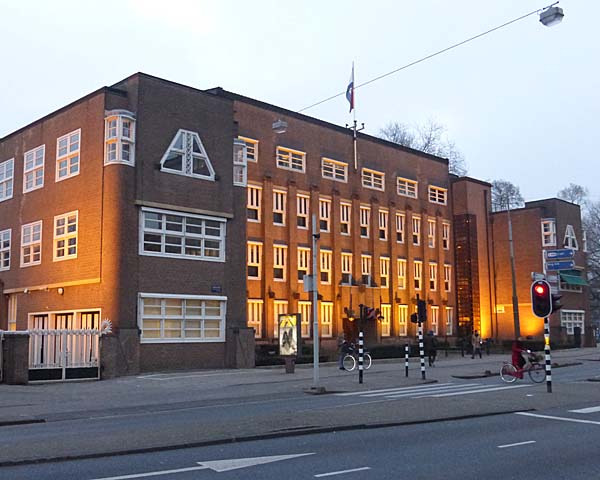 Architect

Pieter Lucas Marnette
Date Built

1926

Location

Stadhouderskade1
Description


This protected building on Stadhouderskade, featuring an Amsterdam School Movement design, was flying the flag of the retailer Tommy Hilfiger when I took these images in 2015. However, it was built between 1921 and 1923 as the headquarters of the Gemeentetram GTA, a tram company formed when the Amsterdam Omnibus Company was nationalized. The building consists of a central block with two corner pavilions. The rear of the building faces onto a canal.



Since the tram company moved out, the building has been home to other companies including the brokers CBRE and now Tommy Hilfiger.





Close Window