This Grade II listed church building on Curzon Street in London's Mayfair is described as being,
"Very secular Free Classical in the City manner."
It is clad in Portland stone and features a,
"... giant niche entrance set out with Tuscan columns and pilasters."
Apparently, the tower was added in the 1930s.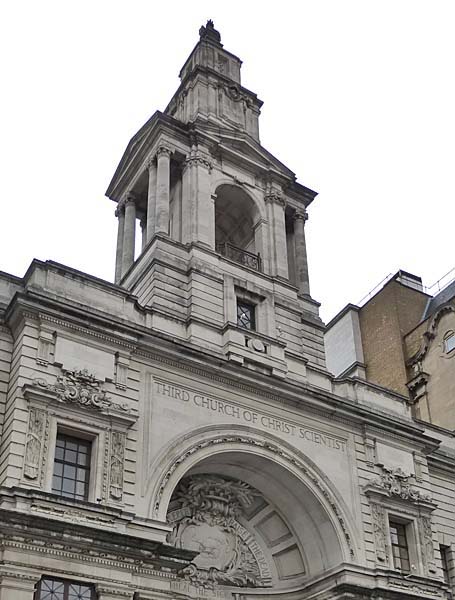 The church's website explains that, "...The original edifice was huge, seating over 1,000 people. In 1984 the members decided to develop the building, turning it into a much smaller church and redeveloping the land at the back to offices and flats around a pretty courtyard. The church now occupies the front of the original land and there is access to the back through the front archway."