Stepney Methodist Hall, Tower Hamlets, London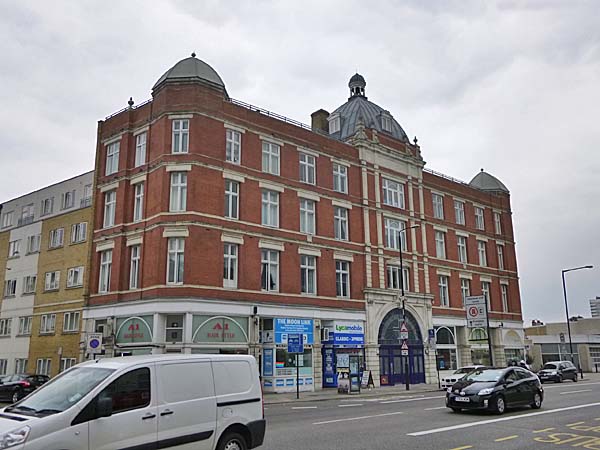 Architect

James Weir

Date Built

1907

Location

577 Commercial Road

Description

The Weslyan Methodist Church established its first mission in London's East End in 1885 at Saint George's Church, on Cable Street, in Shadwell. Their mission was to "combat the poverty and squalor of the East End of London with a combination of evangelism and social work". As the work expanded new missions were opened including this one in Stepney.


Over the years, the building has seen a number of changes. The Cinema Treasures website says that, "... the Stepney Central Hall was operating as a cinema by the Wesleyan Mission from around 1912. In the 1920's the same Wesleyan Mission also operated the St. George's Central Hall in Cable Street. The Stepney Central Hall was closed as a cinema in late-1943. It reverted back to its original use as a Mission Hall."

What remains today is the front of the mission. The main hall was demolished to make way for apartments. As the front door indicates, the building is occupied by "Marlin Apartments" that offers studio, one and two bedroom apartments to rent.