By the looks of it, this collection of firestation, of various ages, in Southwark was closed and apparently empty when I visited in 2018. There are at least three generations of buildings in close proximity on Soputhwark Bridge Road and around the corner on Sawyer Street. The oldest (shown below), dating from 1878, is Grade II Listed and was designed by the chief architect of the Fire Brigate, under the Metropolitan Board of Works, Alfred Mott.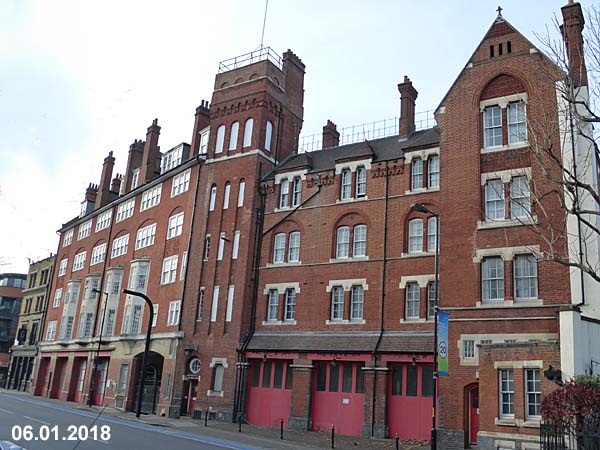 To the south, is the 1911 extension was designed by W E Brooks of the London County Council's Architects Department. It has five storeys plus attic with dormer windows and basement. Historic England describe it as exhibiting, "... a mixture of polite architecture, such as the stone plinth and relieving arches, and vernacular forms, such as the barely projecting canted bay and dormer windows, .... The ground floor comprises four appliance bays with modern doors to the left and a vehicular access arch to the right. "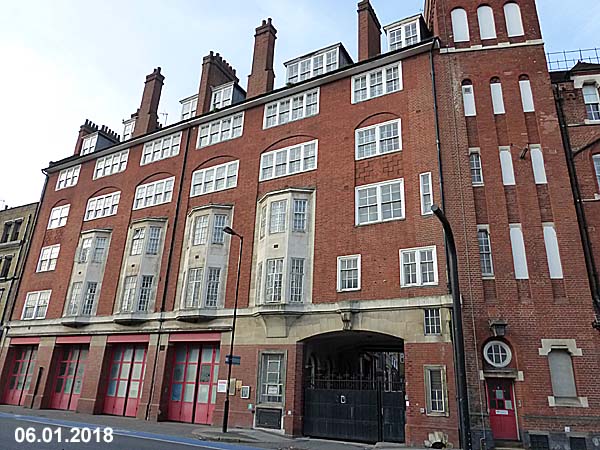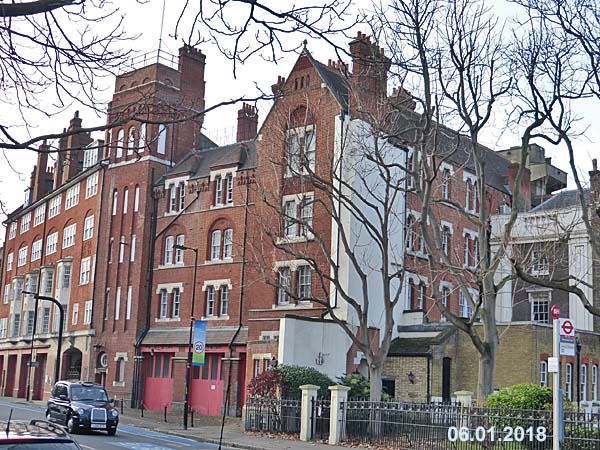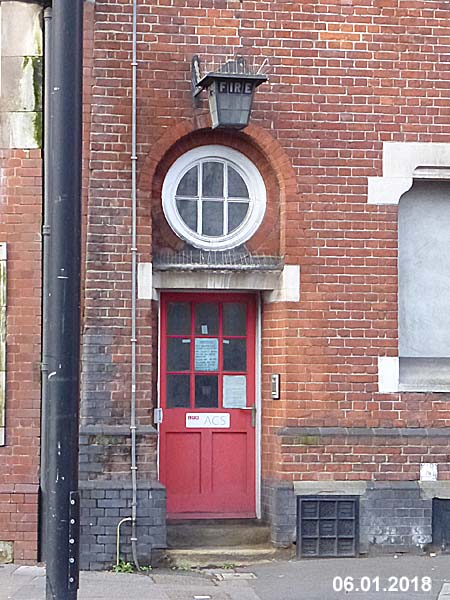 "Running west from the five storey range of the 1911 section is a series of low-storey buildings, .... The contemporary two storey half-hipped roofed range facing the drill yard .....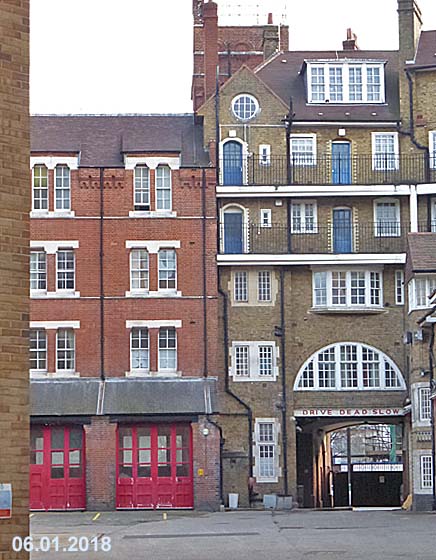 ...... and the double-pitched, glazed-roofed section behind it are of interest as an integral part of the original building; these were offices ... and a paint and repair shop for fire engines, as is clear from the surviving carriage openings and glazing in the roof to admit daylight. An extension to the west of this range, in red brick, is of lesser interest. In the late C20, these buildings have been enveloped by larger, yellow brick buildings which are not of special interest; the divide between the historic and modern sections is easily identifiable."