This Grade II Listed police station is described as having an unusual blend of Moderne and Arts & Crafts style. It features an elegant 4-storey polygonal bay clad in metal.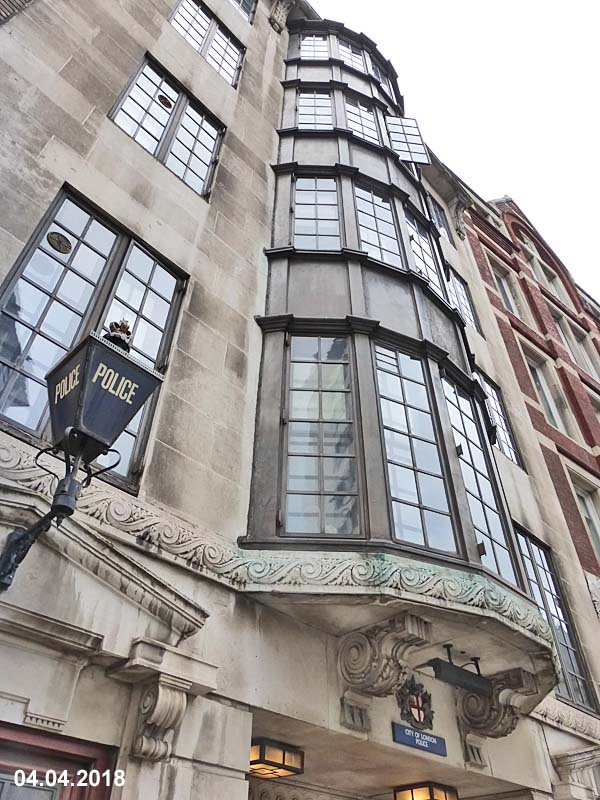 A pair of police lanters sit above the side elevations.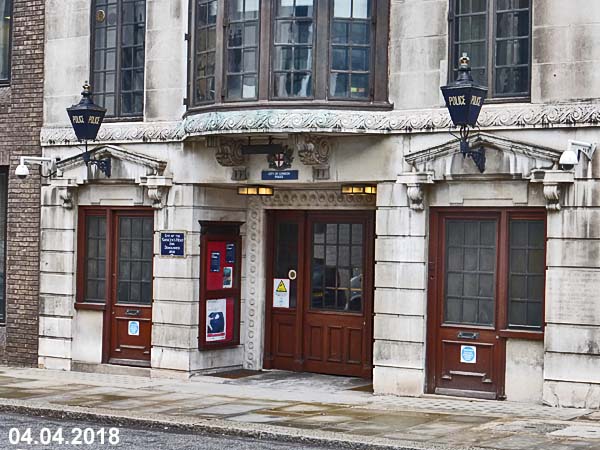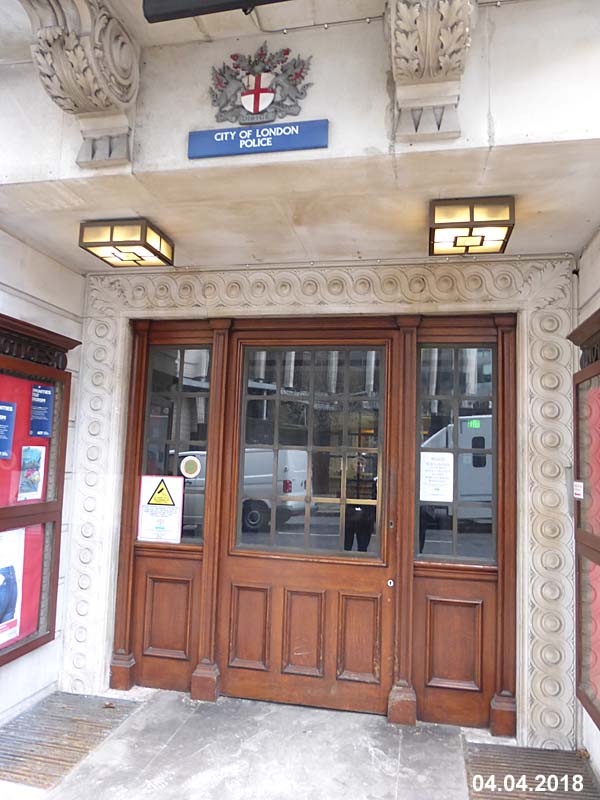 A plaque declares that this was once the site of the Saracen's Head Inn, demolished in 1868.