According to its Wikipedia site, the Screen on the Green is one of the oldest continuously running cinemas in the UK. This building opened in October of 1913 and was originally known as the Empress Electic Theatre. It was designed to accommodate 600 customers on a single floor.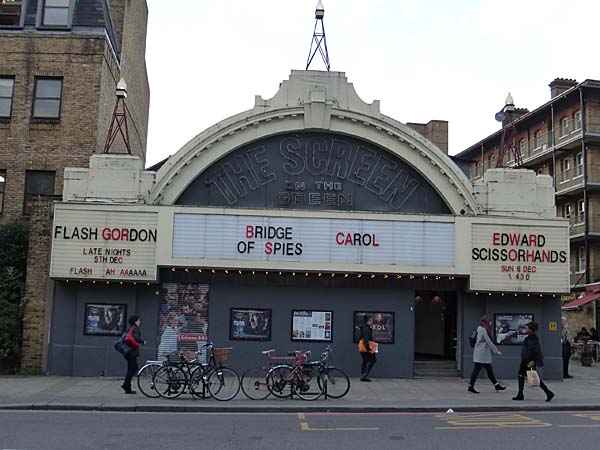 In 1951 the Empress closed for refurbishment and reopened as The Rex with a slightly reduced seating capacity. The Rex closed in June of 1970 and reopened 3 months later as The Screen on the Green. A further refurbishment and modernization occurred in 1981 when a foyer was added to the cinema and the seating capacity was reduced again this time to 300.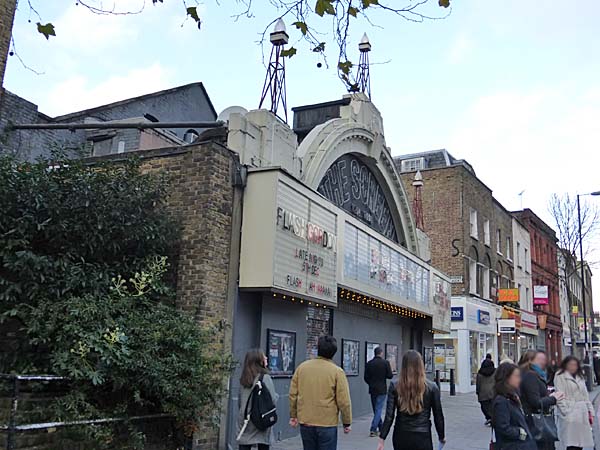 There was a third major refurbishment in 2009 when a full-sized bar and new seating were added. The Wikipedia entry points out that,
"...
Aside from films, the cinema is probably most widely known for its 'Midnight Special' on Sunday 29 August 1976 when The Clash and Buzzcocks supported The Sex Pistols in a showcase event organised by Malcolm Maclaren.
.... The Screen On The Green was also the location for the first performance of Sid Vicious with the Sex Pistols, on April 3, 1977
....
The Screen On The Green's 2009 refurbishment included the addition of a full-size stage in front of the screen, making the venue more suitable for live events. Since then the cinema has hosted award-winning comedy from Stewart Lee, Stephen K Amos and Phill Jupitus amongst others.
"