Scottish Union and National Insurance Company,
Birmingham, UK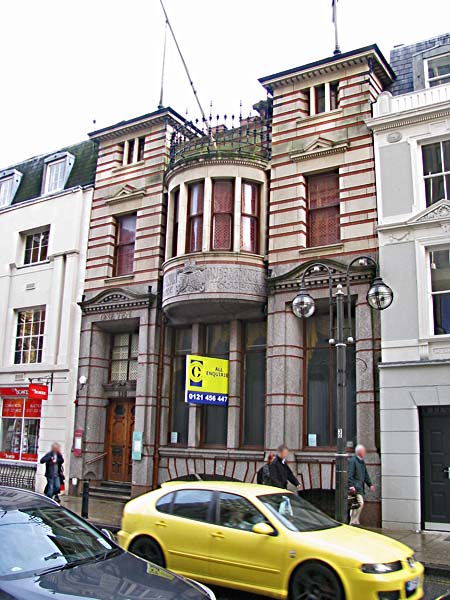 Architect

Henman and Cooper

Date Built

1903 - 1904

Location

110 Colmore Row

Description

The Birmingham Pevsner Guide says of the building that it features Aberdeen granite and limestone with bands of red brick. It adds that it has a, "Two-storey centre with big semicircular oriel and fine original railing, clamped between three-storey towers with tapering tops, ogee caps and tall finials."

The Aviva website has a summary of the history of the company: "The company was initially established as a mutual fire insurer and began offering fire insurance in May 1841. The company's contract of co-partnery allowed for the undertaking of life assurance and, in May 1843, it began writing life risks and changed its name to The National Fire and Life Insurance Company of Scotland. In 1846, the company abandoned the mutual system of fire insurance as most Scottish offices at the time did not want to do business with a mutual company. The company merged with the Scottish Union Insurance Company in 1877 and was dissolved the following year."