Port of Liverpool Building - UK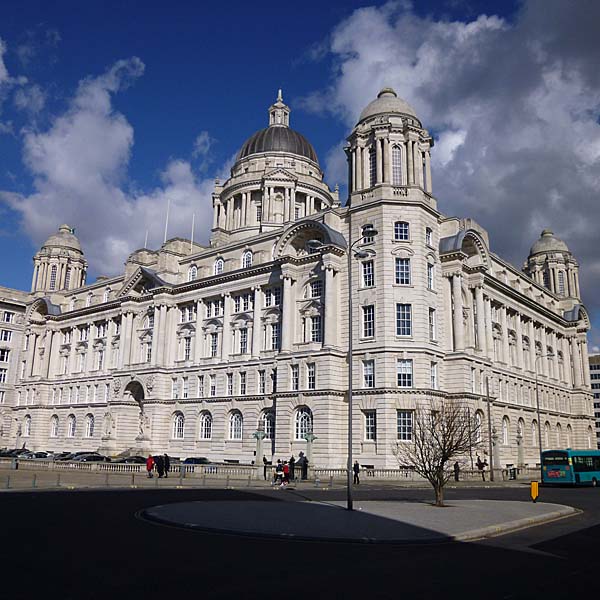 Architect

Briggs, Wolstenholme and Thorneley
Date Built

1907

Location

Canada Boulevard and Mann Island, Liverpool

Description

This is the oldest of the so called Three Graces in Liverpool's World Heritage Site. These iconic buildings stand side by side looking out across the River Mersey. The Port of Liverpool Building was completed in 1907 as the headquarters of the Mersey Dock and Harbour Board. The building is described by the World Heritage Liverpool website as, " ... a monumental structure in the Edwardian Baroque style with pediments and tall lantern towers. It has five storeys plus a basement and the principal elevation has thirteen bays with canted corners in the form of full height octagonal towers. ... The corner towers have tall glazed drums, with coupled Ionic columns supporting domes. The central dome is on a two stage drum and was introduced by the architect late in the design stage in response to the board's requirement that the building be given more architectural presence.

A pair of three metre high statues flank the entrance. They were created by the artist Charles John Allen and they depict Commerce and Industry.






Inside, a full-height octagonal hall leads the eye up to the ceiling of the central dome.




A frieze between ground and first floor features the words of Psalm 107 in gilt letters (see below). The full text reads, "

They that go down to the sea in ships that do business in great waters these see the works of the Lord and his wonders of the deep. Anno Domini MCMVII"



The property development company Downing describe the Port of Liverpool Building today as,

"a hub of commercial activity; already recognised by international and local businesses that demand the highest standards of accommodation and day-to-day management. Tens of millions of pounds have been invested in a future-proofed, top-to-bottom refurbishment that sets a new benchmark for the city – including sympathetic cleaning of stonework, stained glass and marble floors, together with new lifts, lighting and reception facilities.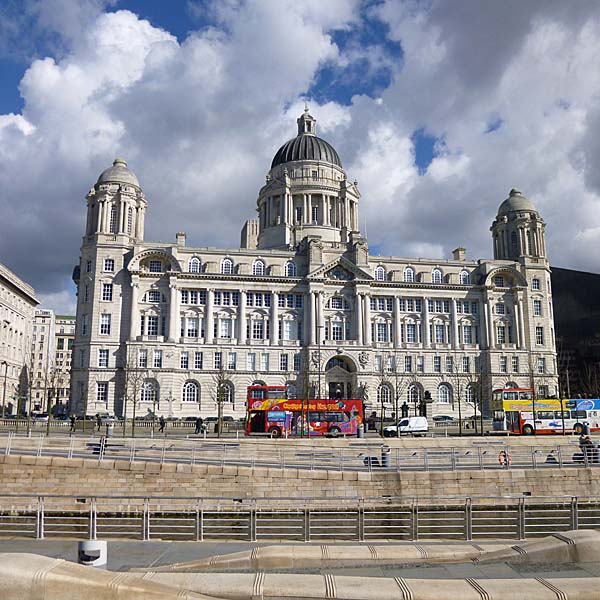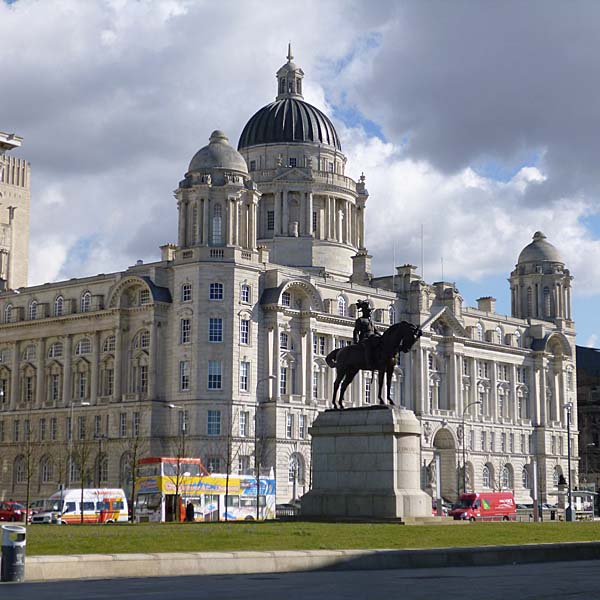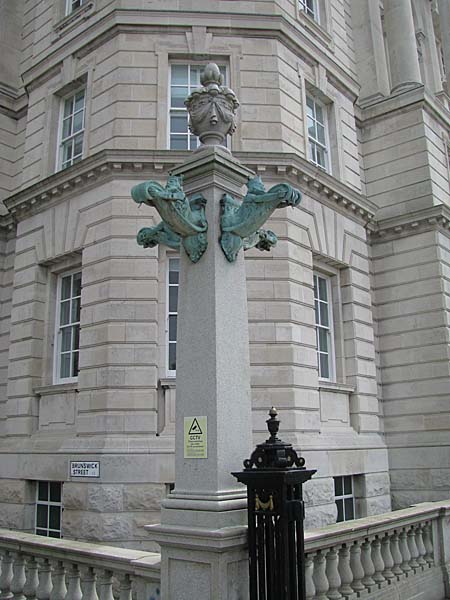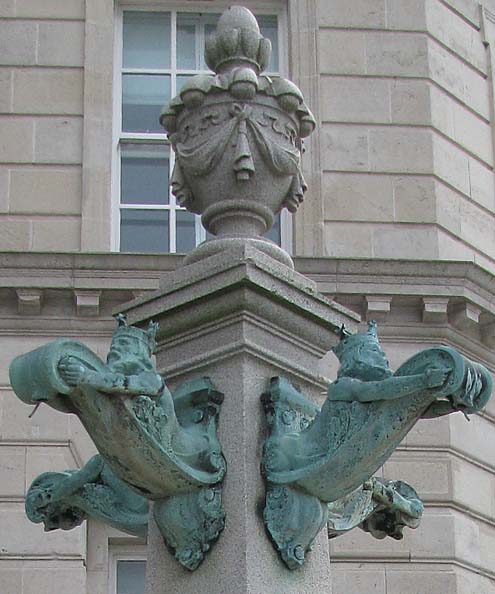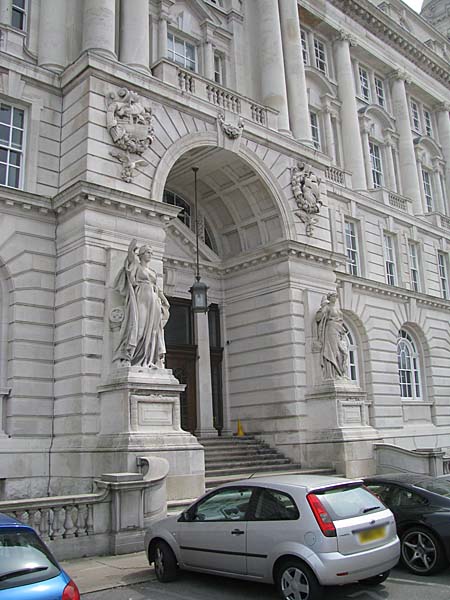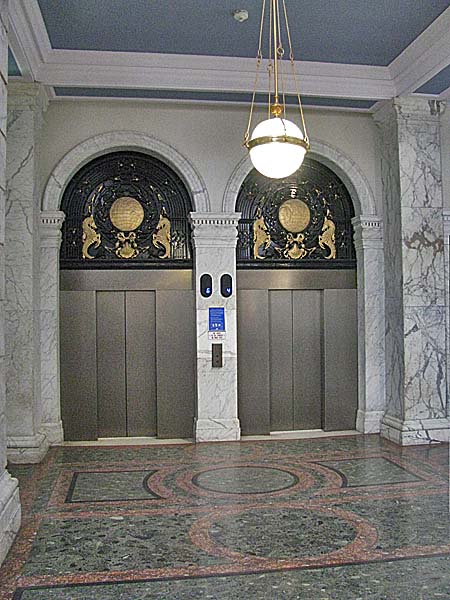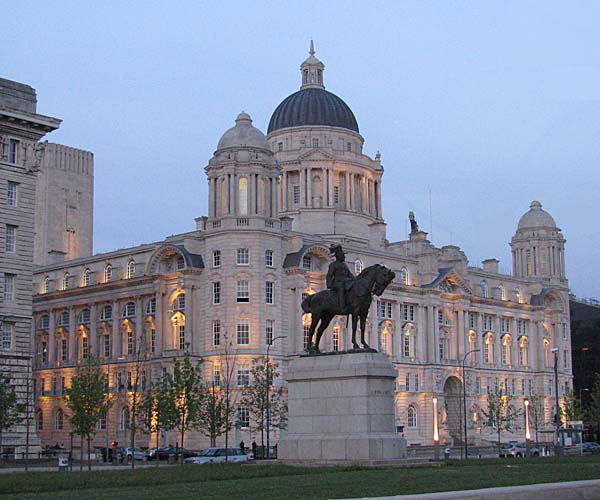 Close Window