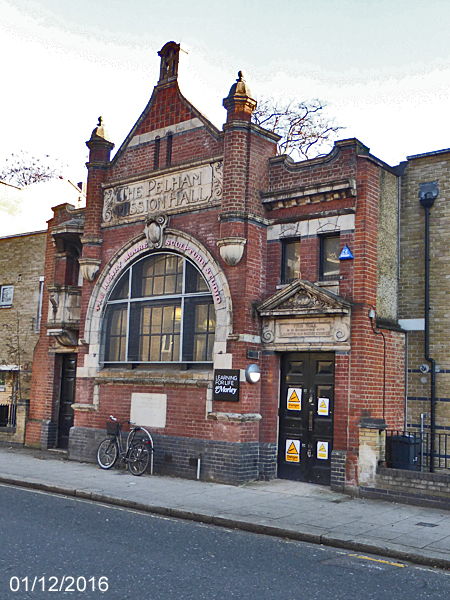 It goes on to describe it as,
"...
a delightful local landmark building with a wealth of decorative embellishments. The warm red brick facade has a part clay tiled central gable topped by a stone cross beneath an arched canopy. An unusual feature is the outside pulpit of carved stone with a moulded stone canopy. A stone tablet beneath the central arched window records the laying of the foundation stone in 1910 by the Archbishop of Canterbury, Randall Thomas."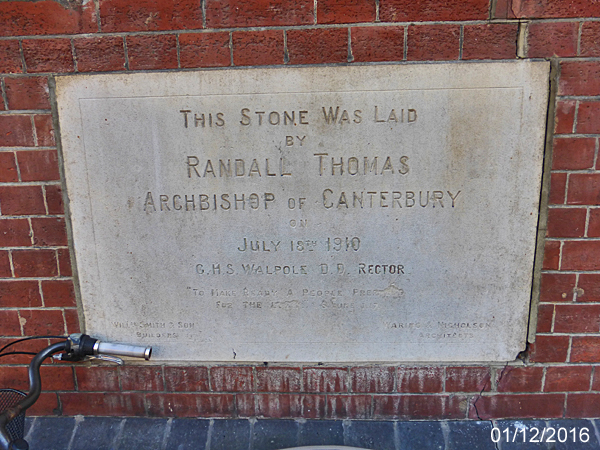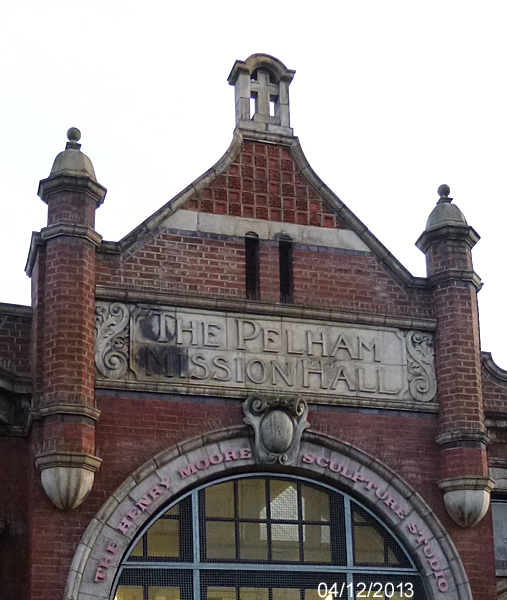 Today the building is home to Morley College's "Henry Moore Sculpture Studio". There view is that Pelham Hall is, "... a unique spacious Victorian chapel, fully refurbished and well equipped to provide a creative space for our sculpture courses including metalwork, clay life modelling (kiln fired), wood and stone carving, bronze casting and mould making. The sculpture facilities are one of the best equipped for an adult learners provision especially for the metal working processes..."