Barcelona's magnificent art nouveau Palau de Musica is tucked away down one of the many narrow lanes in the old part of the city. The confined space makes it difficult to step back and appreciate the ornate nature of this building, let alone photograph it. The concert hall describes itself as, "... an architectural jewel of Catalan Art Nouveau, the only concert venue in this style to be listed as a World Heritage Site by UNESCO (4th December 1997), which today represents an essential landmark in the cultural and social life of Catalonia. The building is designed around a central metal structure covered in glass, which exploits natural light to make Domènech i Montaner's masterpiece into a magical music box which brings together all the decorative arts: sculpture, mosaic, stained glass and ironwork."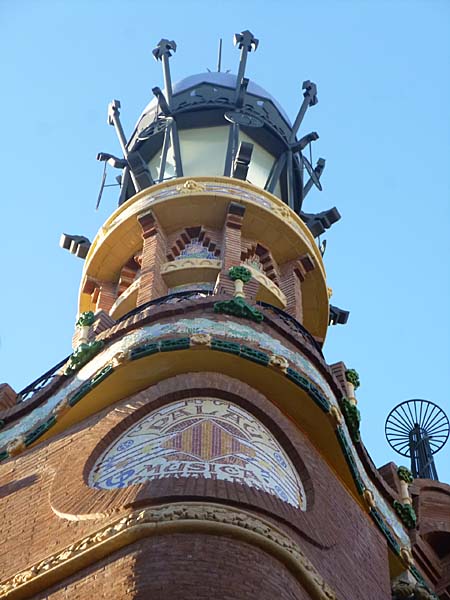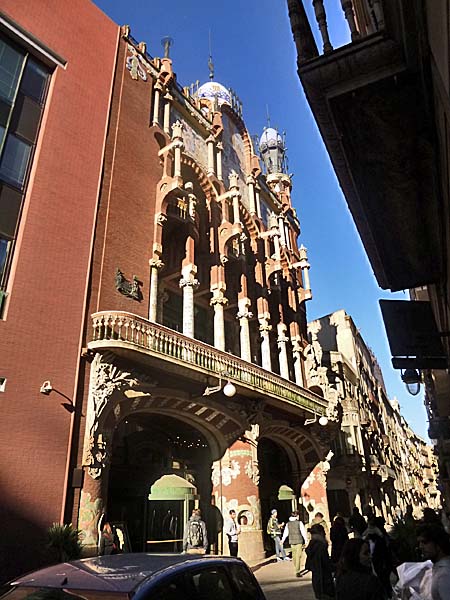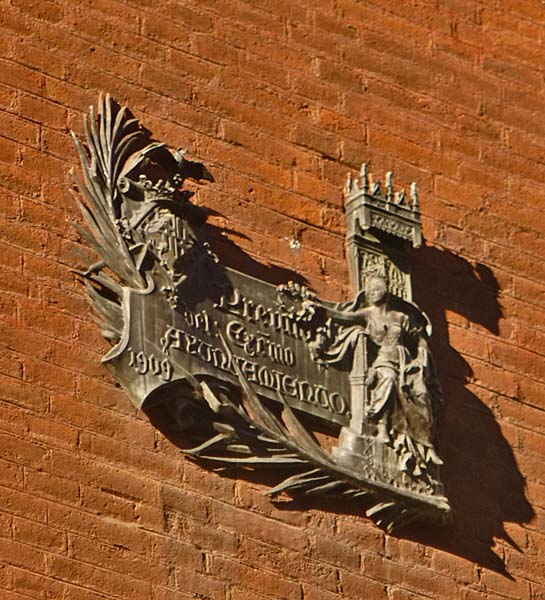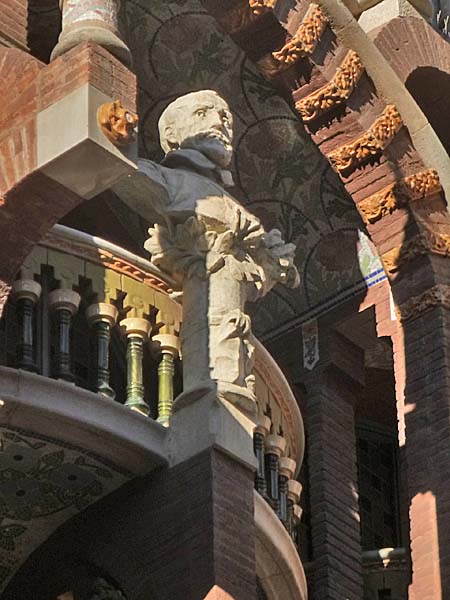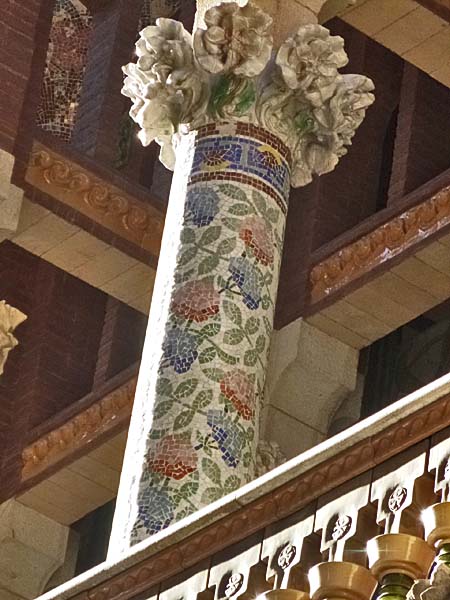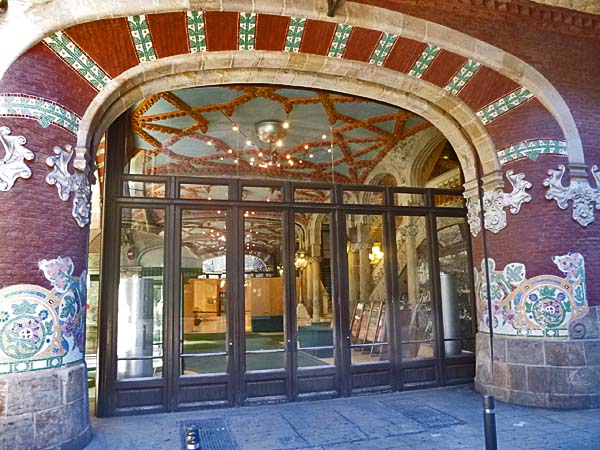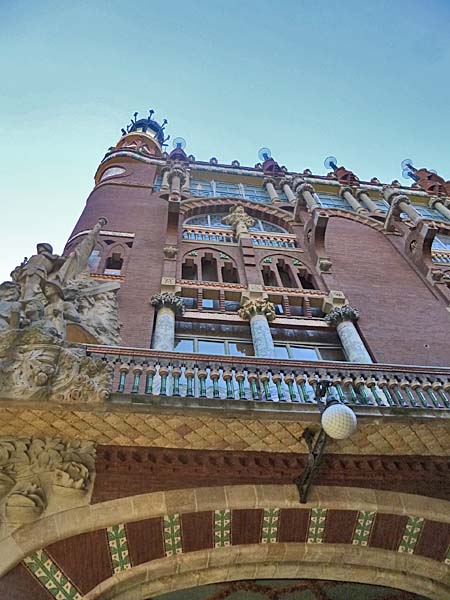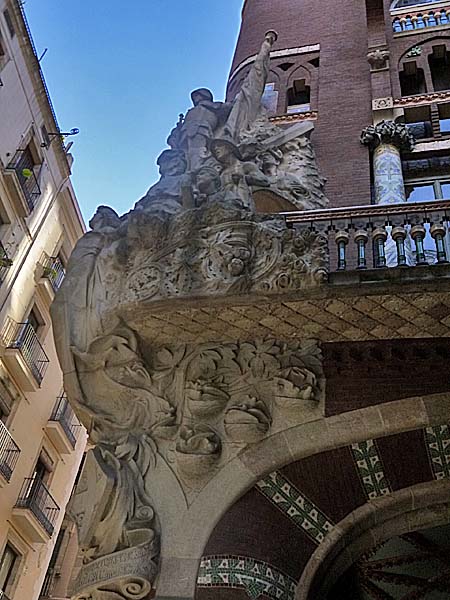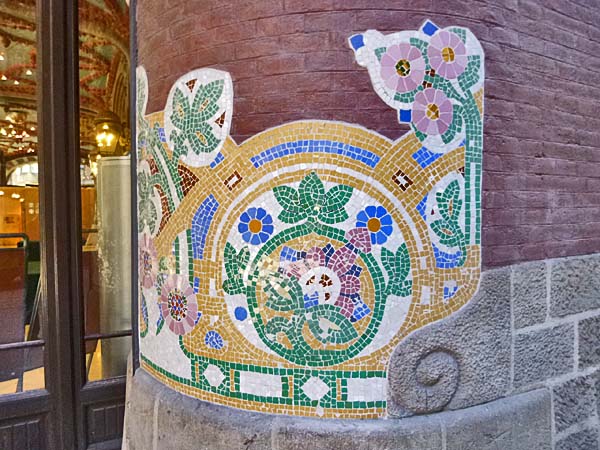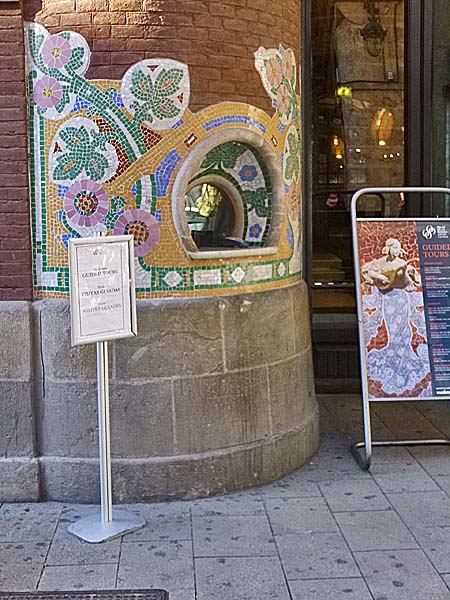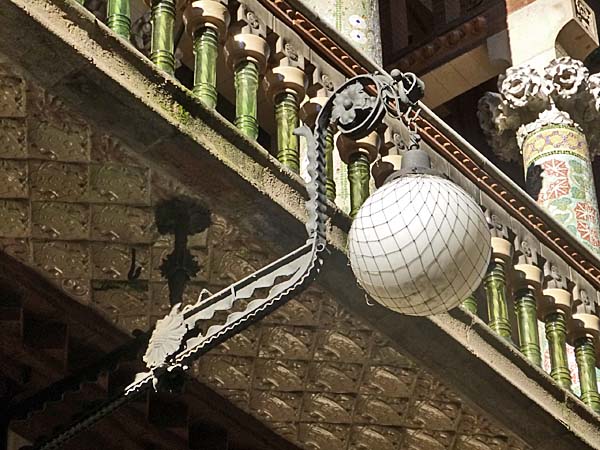 - Inside -
"... the Foyer of the Palau, which has room for a large number of people, even seated at tables, both when there are performances and when it is used as a separate restaurant-cafeteria. The wide arches built with bricks and green and floral-pattern glazed ceramics give this area a distinctive air of its very own."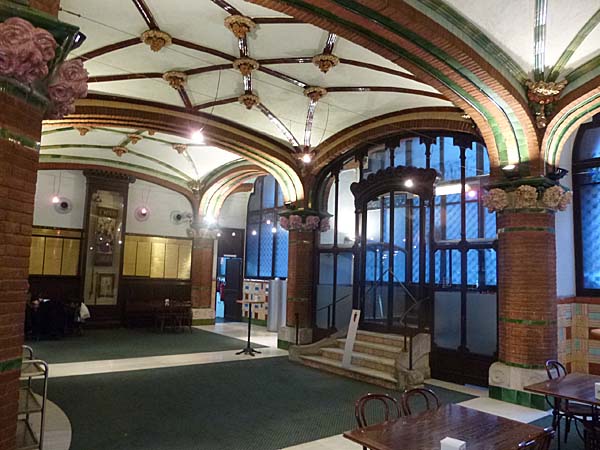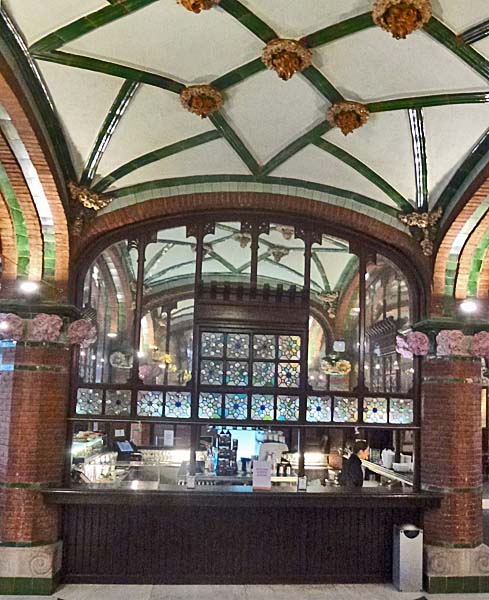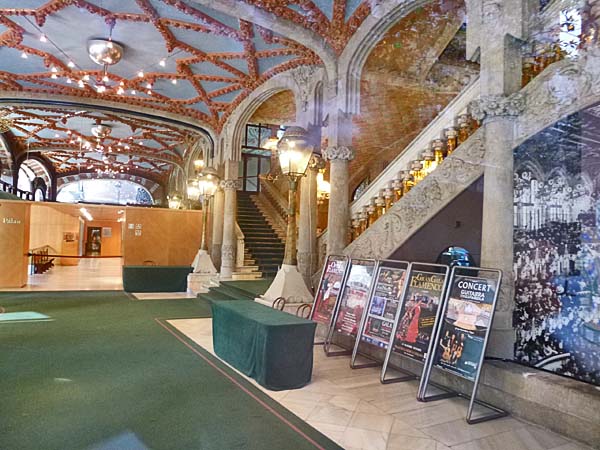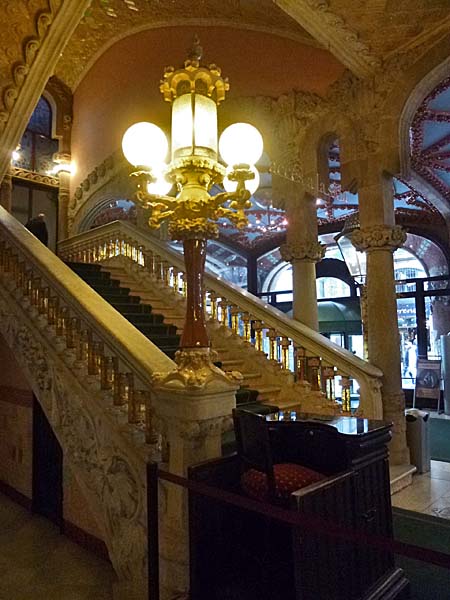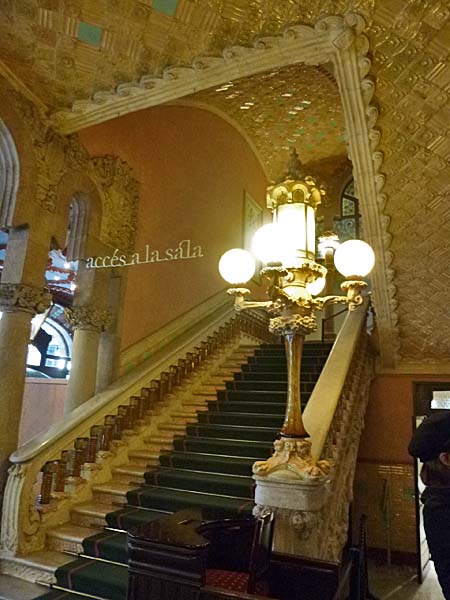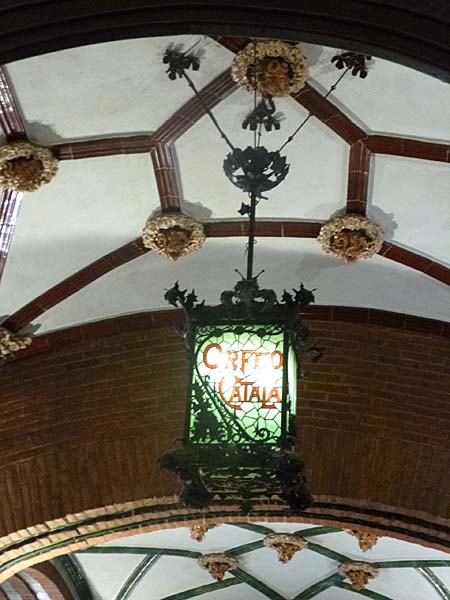 "The Concert Auditorium – one of the most distinctive in the world – (has been) for more than hundred years the privileged setting for the musical life, both national and international, of the city of Barcelona. ... Dominated by the organ over the stage ......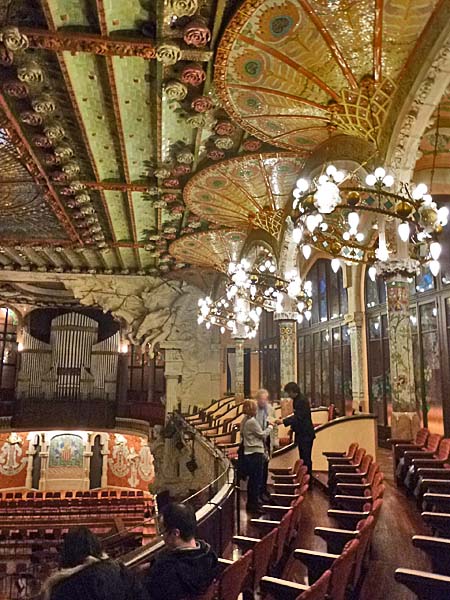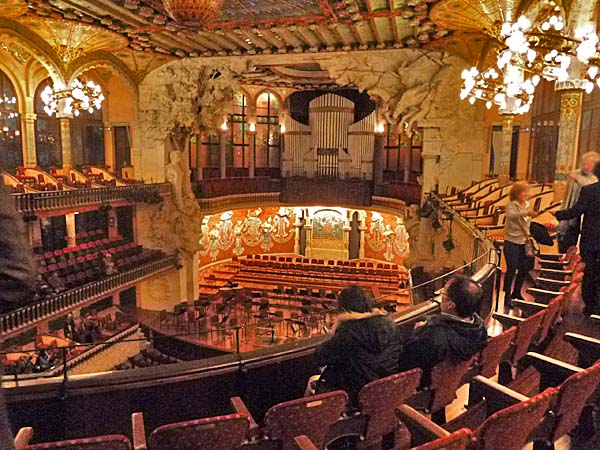 .... and with a central skylight portraying the sun, the auditorium is filled with natural light. .....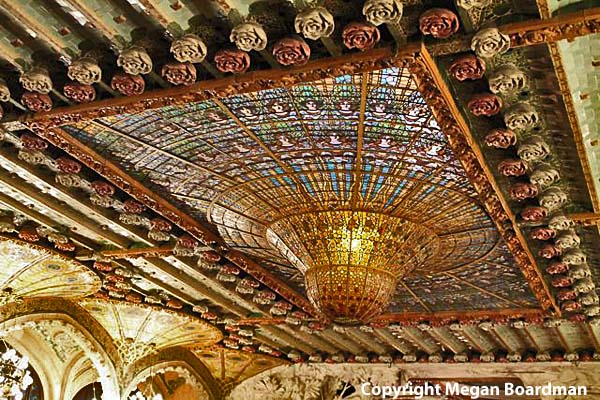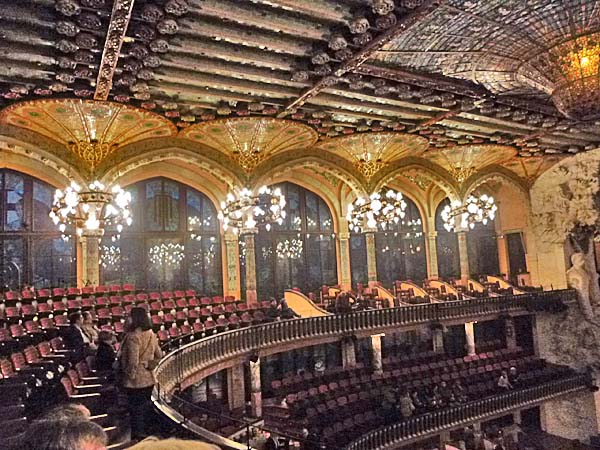 ... A mystical, paradoxical hall, packed with figures like the muses which surround the stage, a bust of Anselm Clavé on one side and Beethoven on the other, and hundreds of natural motifs, including flowers, palms, fruit, jars and cases filled with jewels."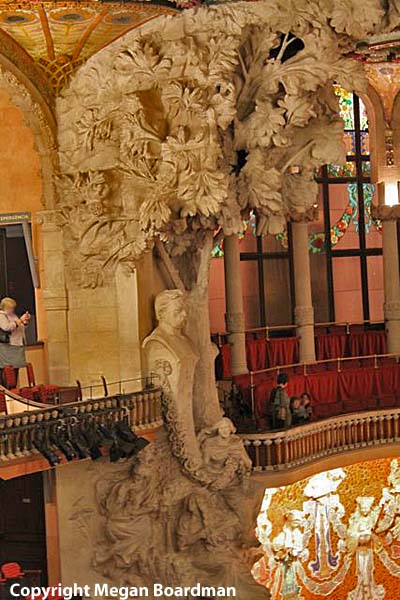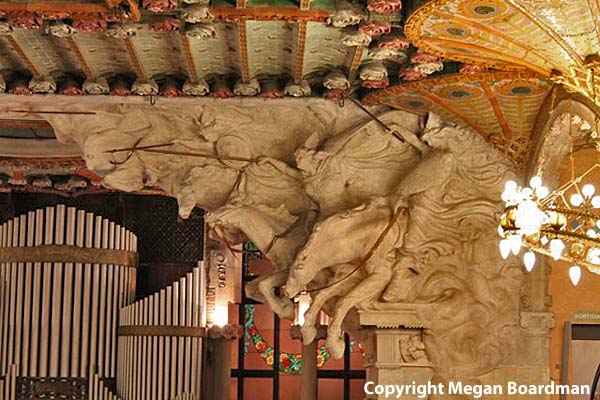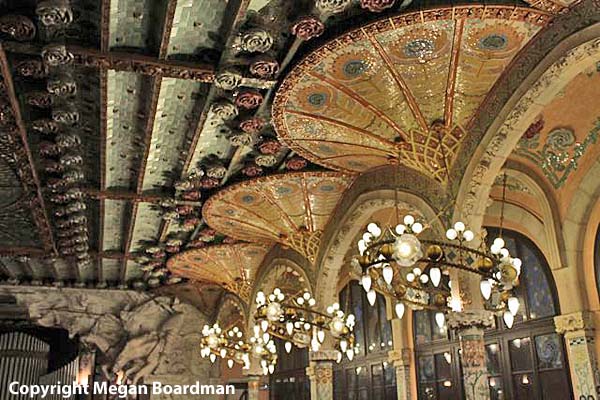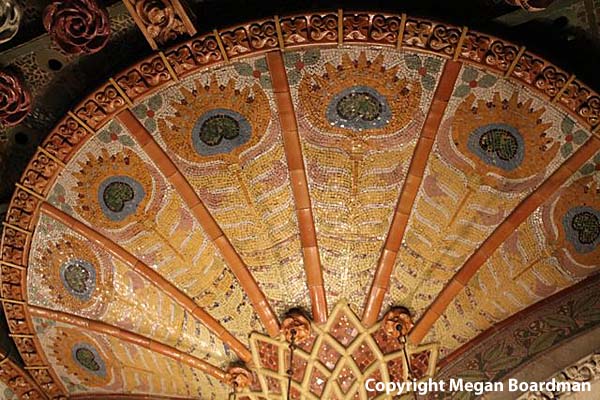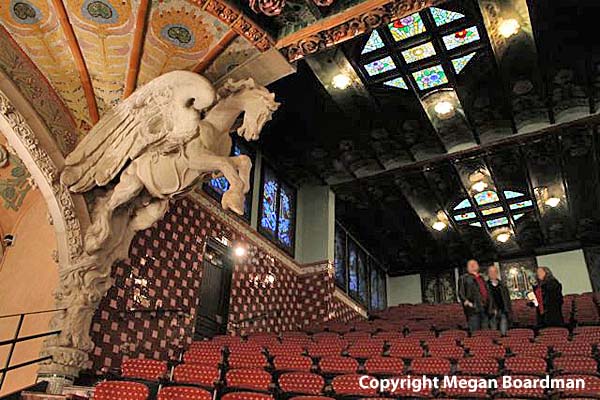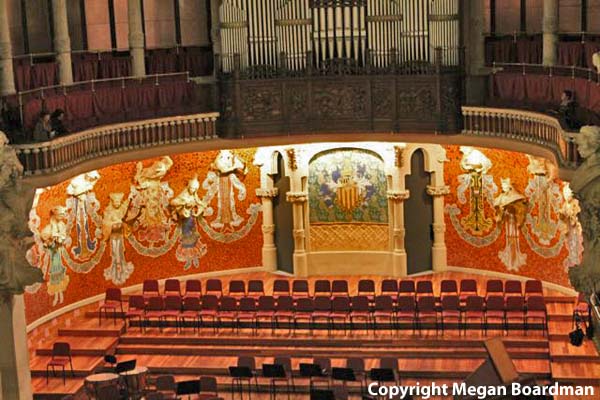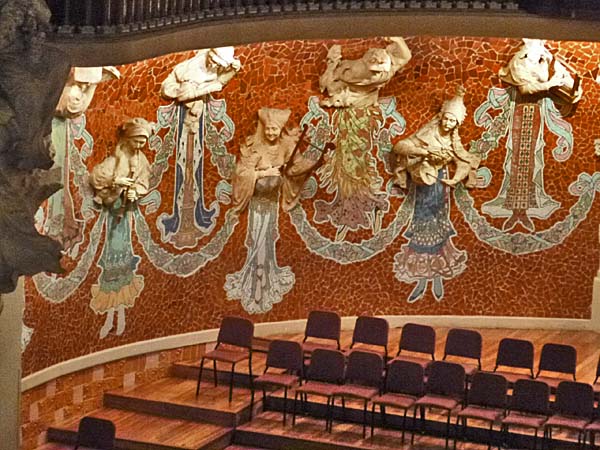 - Petit Palau -
In more recent times the original Palau has been extended, adding two other venues and creating a courtyard where people gather. Beside the old building is the Petit Palau, "... a modern auditorium opened in 2004, ideal for chamber music or small-format concerts and offering excellent acoustics and high-tech audio-visual equipment." The facade of the building features a three-dimensional sculptural form rising from the street to the top of its tower.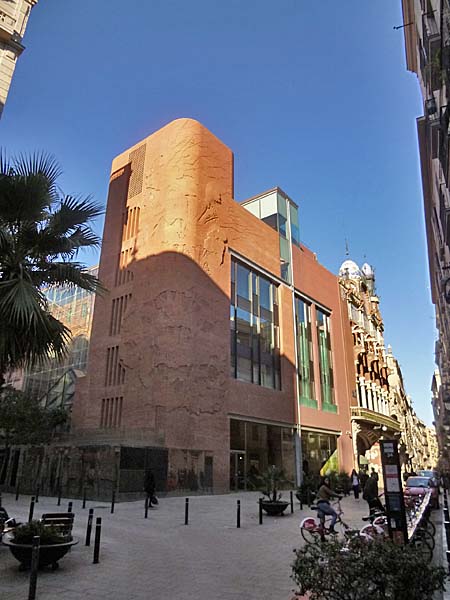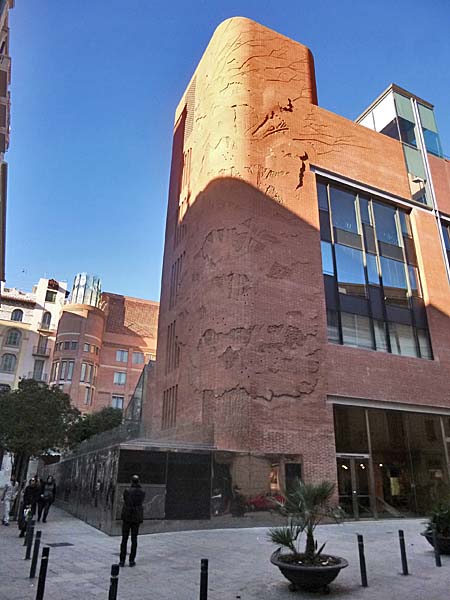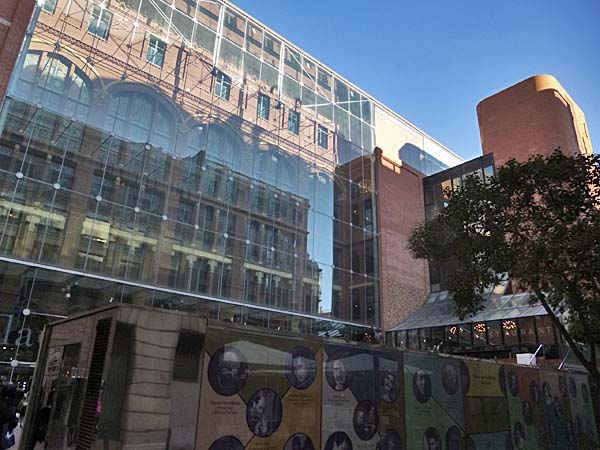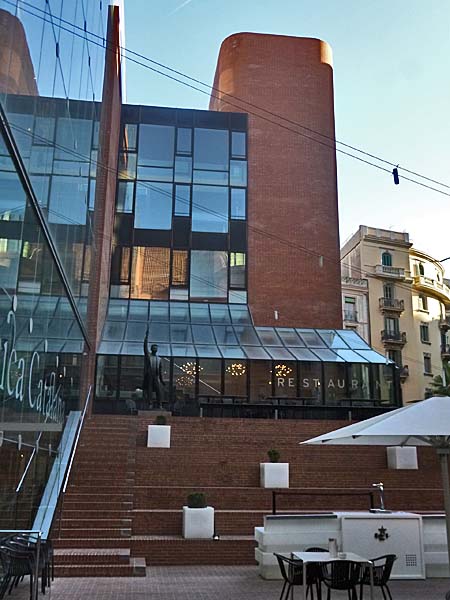 "The last venue is the little gem of the Palau de la Música, the Sala d'Assaig de l'Orfeó Català, the Orfeó Català Rehearsal Room. A cosy, intimate venue for small-format concerts, talks, presentations - and, of course, where the Orfeó Català choirs practise."