This Grade II* building's listing information describes it as a,
"... Large classical building of Portland stone. 3 main storeys. Rusticated ground storey with round-arched openings and central entrance with carved figures above. 2 smaller entrances. Ionic order to channelled upper storeys. Main entablature topped by high blocking and balustrade. Central copper-roofed dome on square, rusticated base with Ionic colonnade and stone lantern bearing gilded figure of Justice. Short, bowed return to Newgate Street."
The statue of Justice on the top of the dome is by F. W. Pomeroy.
Pomeroy was also responsible for the collection of figures above the Old Bailey entrance. It depicts the Recording Angel with Fortitude and Truth.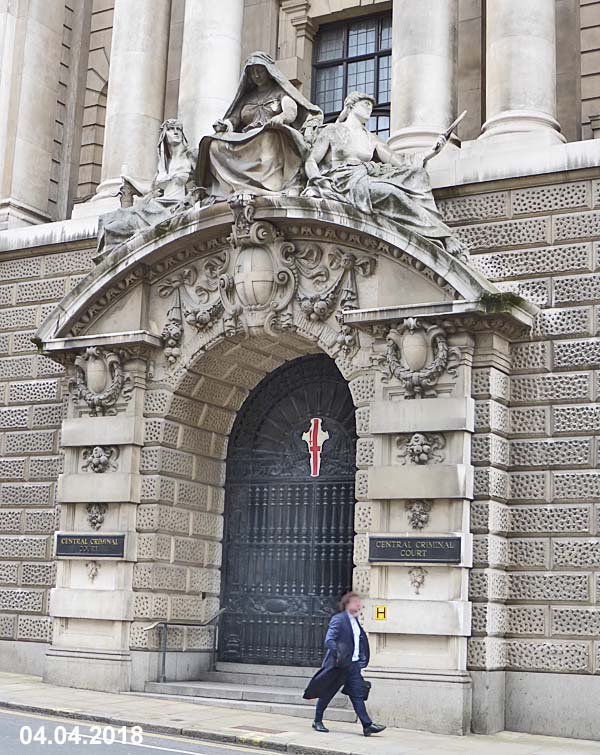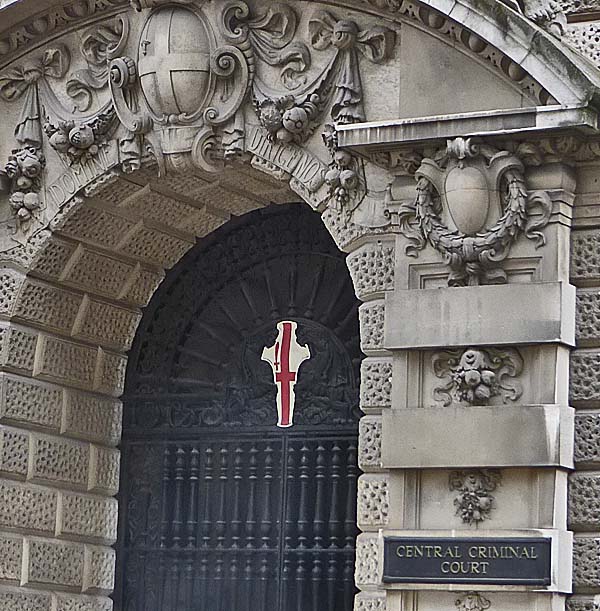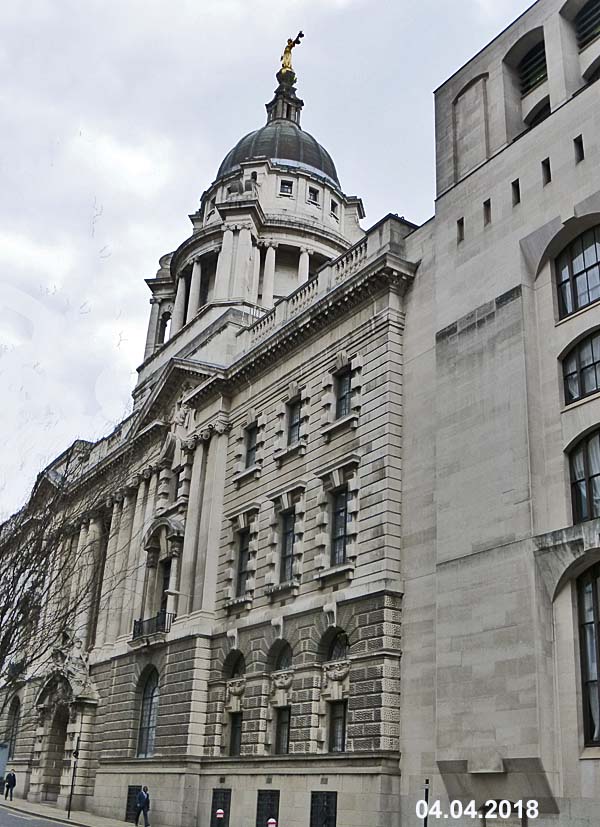 Behind the pillars on the Old Bailey side of the building you can glimpse three carved panels by Alfred Turner. The "www.speel.me.uk" website deciphers the story of the panels.
"The central panel shows an angel, .... carrying a globe in one hand and gesturing downwards with the other; to left and right are female Valkyrie figures, again of heroic dimensions. On the left as we look at this panel is a figure sowing the seeds from a basket, her scanty drapery indicating the warmth of the sun, spring blossom behind her. The figure to the right hand side is Autumn, holding her sickle and a sheaf of corn, with behind her an already bare branch with a star behind, suggestive, as is her thicker clothing, of the coldness and early darkness of the season late in the year. The obvious allegory is 'As ye sow, so shall ye reap', appropriate for a court."