This Grade II* building on King Edward Street is a former post office that has been incorporated into the London Headquarters of the Bank of America Merrill Lynch. Built between 1907 and 1911, it was designed by Sir Henry Tanner, the architect of the government's Office of Works. Before Merrill Lynch occupied the building, it was home to the Postal Museum.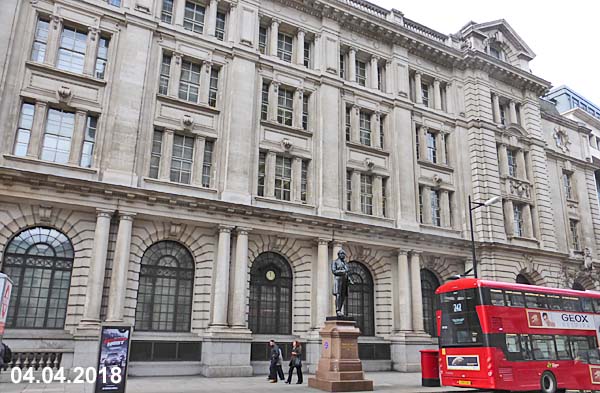 The building incorporated the Hennebique reinforced concrete system. The Hiustoric England information supporting the listing describes the building as Free Classical in style with the, "... east front and north and south returns of Portland stone on a granite plinth. Front of four main storeys with attic mainly recessed behind balustrade and cornices at first and third floors. Elevation is nine bays in width, with flanking open arches north and south bearing royal arms. The ground storey throughout is arched and rusticated, with coupled Doric columns on high bases in the five-bay centre."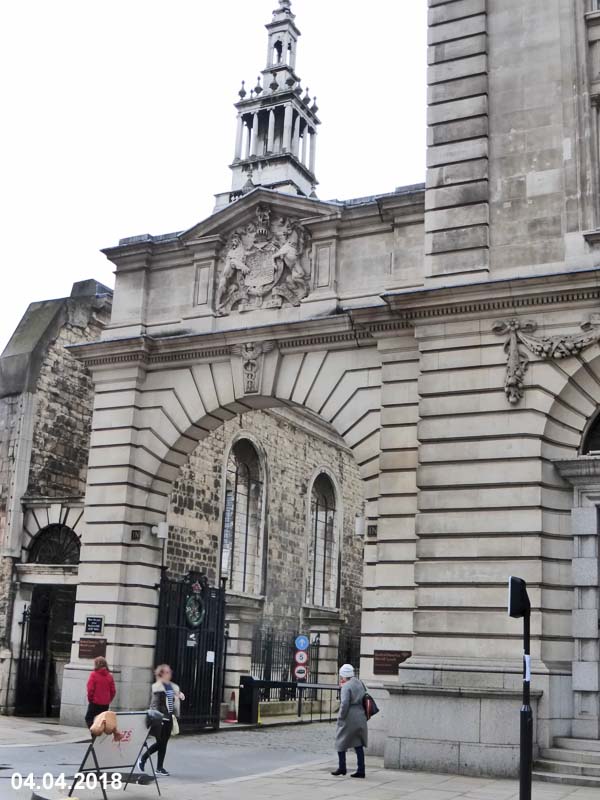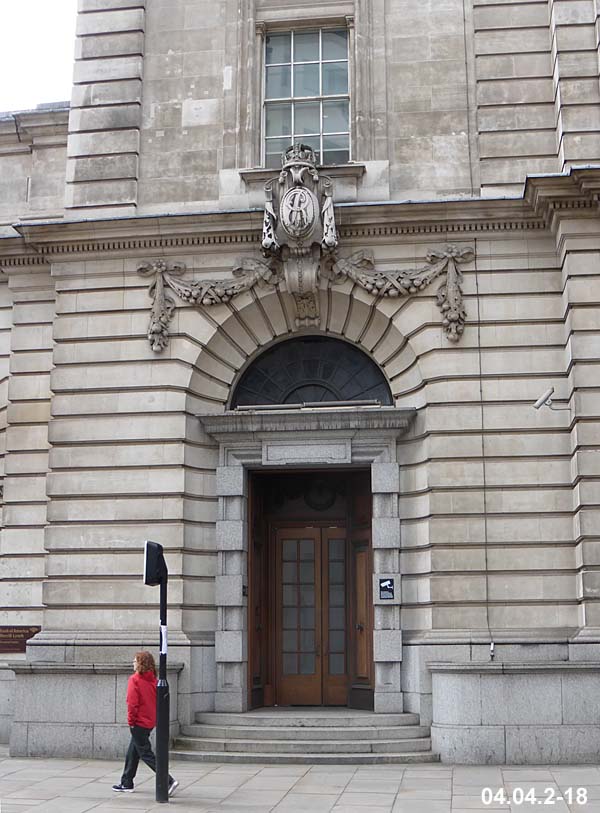 A hint of its former GPO importance is indicated by a sculpture in the wall of the building depicting a Caduceus: a staff with two entwined snakes, belonging to Mercury/Hermes, messenger to the Gods.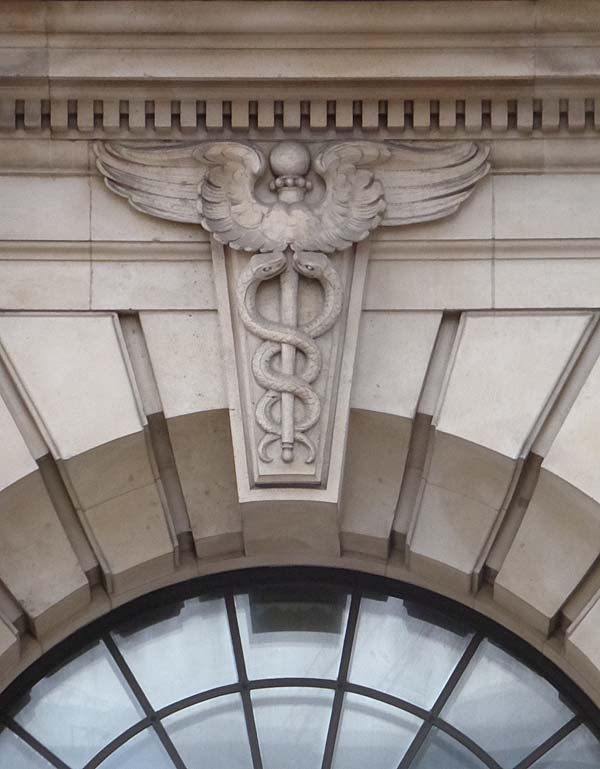 In front of the building is a statue of Rowland Hill by Onslow Ford. Hill was
the postal reformer credited with founding the uniform penny postage in 1840.