Islington Town Hall & Assembly Hall, London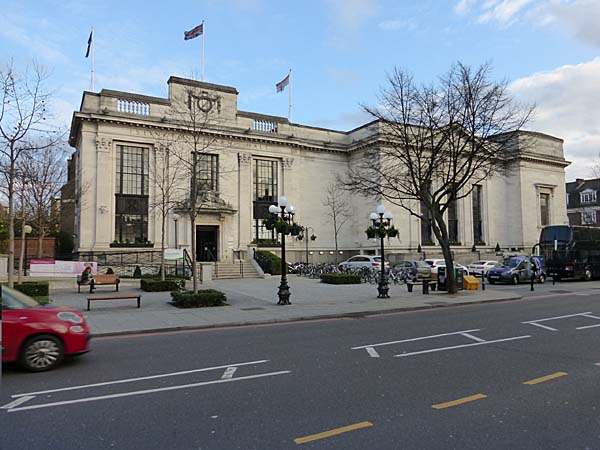 Architect

E.C.P.Monson

Date Built

1925

Location

Upper Street, Islington

Description


The Pevsner Guide says of Isling Town Hall that it is,

"... not grand but smallish, asymmetrical, and mixed in style, though all steel-framed and Portland stone faced with cast-iron panels. The first part is restrained English Baroque, with an engaged temple front on Upper Street marking the public hall. The later part is more Neoclassical. The same mixture inside, with late C17 style predominant. Lavish marble imperial stair to the octagonal council chamber; handsome Graeco-Roman domed committee room corridor with pedimented doorcases."

The building was given Grade II Listed status in September of 1994.

Close Window