The Forbury Hotel forms one side of Forbury Square on the edge of Reading city centre. This Queen Anne style building, clad in red brick with Portland stone dressing, was originally Berkshire County Council's Shire Hall.
f
In 1980 the council moved to new premises and the building was converted into offices. In 2006 it was converted once again into a luxury hotel.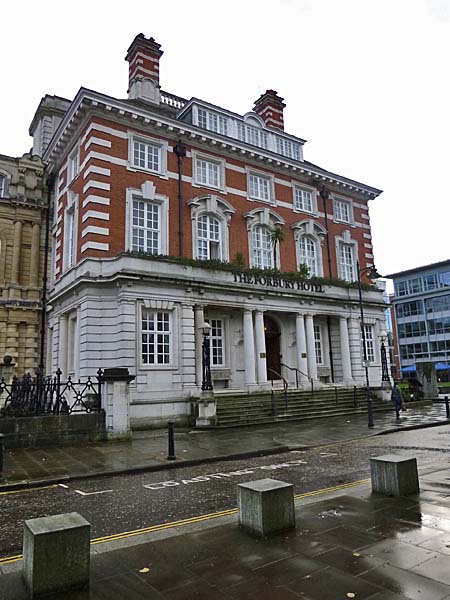 The Forbury Hotel says of itself that, "... this listed building is most impressive and one that lends itself effortlessly to become a luxury hotel. The wide hallways, vaulted ceilings, cornice mouldings and even the original lift shaft have been lovingly restored; in fact the central lift shaft that runs the full height of the building is the setting for the stunning Italian chandelier, with 86,000 individual glass beads from top to bottom." The original council chamber, with its imposing fireplace and elaborate wood carvings around the doors and mantelpiece has been restored to its former beauty.