Dominion Theatre - Tottenham Court Road, London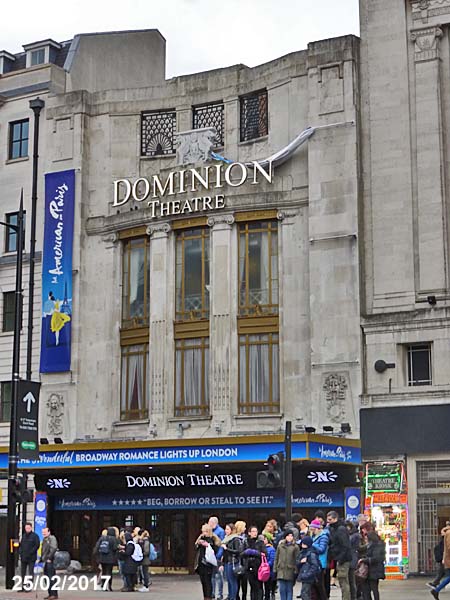 Architect

William & T. R. Milburn
Date Built

3rd October 1929
Location


268-269 Tottenham Court Road

Description

The Dominion opened as a live theatre in 1929 and was converted into a cinema in 1930. Apparently, when "City Lights" was shown in 1931, Charlie Chaplin made a personal appearance. In 1957 the theatre began to be used again for live performances. Today, it is used for both film and live theatre. With a seating capacity of 2,069, the Dominion is one of the West End's largest theatres.



In 1988 the building was given Grade II Listed status. At that time it was described as being of steel construction with a Portland stone facade on Tottenham Court Road.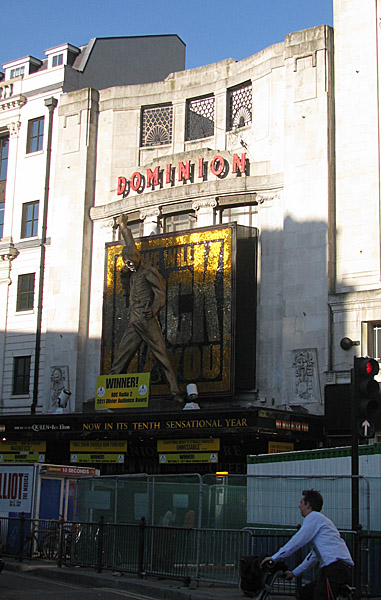 It had a, "...narrow facade of 3 main bays; recessed entrance doors to full width of facade. Wooden doors, glazed in panels to full height, enriched with carved moulding, beneath projecting canopy facade above with pilaster strips to corners and projecting centre of 3 bays. Bases of pilaster strips with sculptured plaques with masks. ....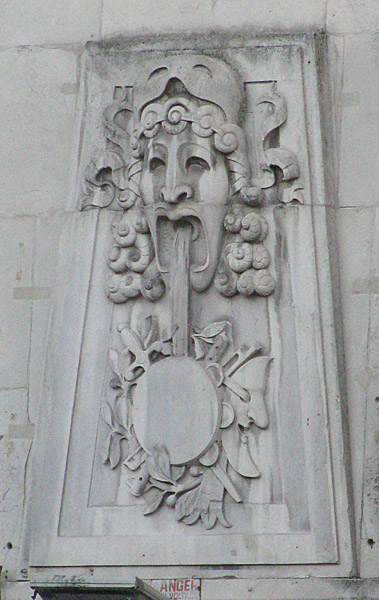 .... Facade above concave in shape, with 3 square headed apertures filled with decorative wrought-iron work."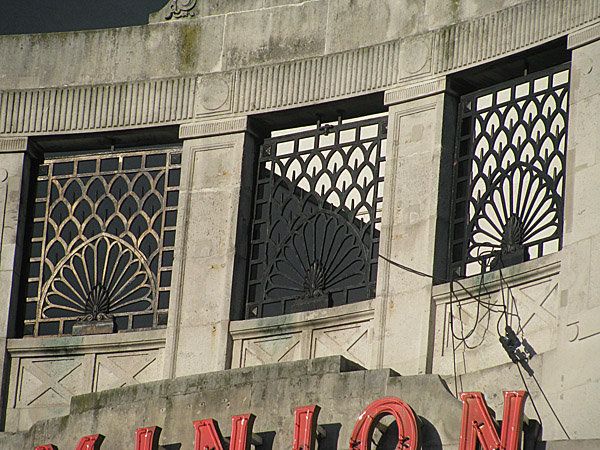 Inside it had a, "... grand 2-storey entrance foyer with flights of stairs to left and right linking to central balcony; stripped Classical detailing and original pendant lights. Circle lounge and lower circle lounge with similar detailing. Auditorium with two galleries (one disused) also with Roman Classical detailing to walls and ceiling having 2 tiers of galleries and round cornered boxes (upper pair never seated) to left and right of proscenium."

Around the corner on Great Russell Street is a building known in 2017 as Nederlander House. Originally this was linked to the theatre but was separated at one point and rented for decades as office space. In 2011 it was reunited with the theatre and now houses the theatre management offices plus a refurbished boardroom. The name Nederlander reflects its ownership by the Nederlander Organization that operates theatres in London and across America.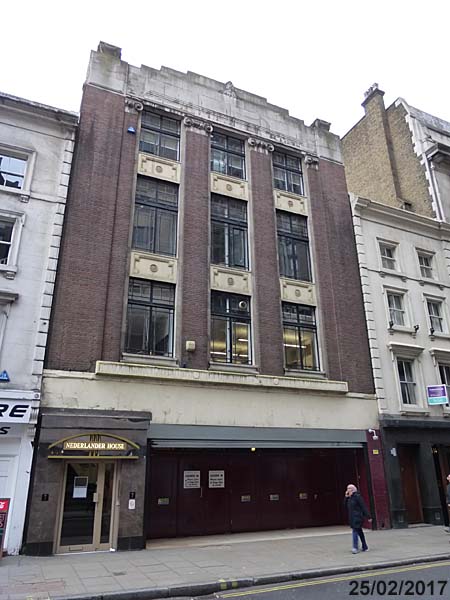 Close Window