This spectacular building, perched atop a hill overlooking the entrance to Stockholm Harbour, is a home for the elderly. It is operated by the not-for-profit Dansviks Hospital. The building's style is described as National Romantic.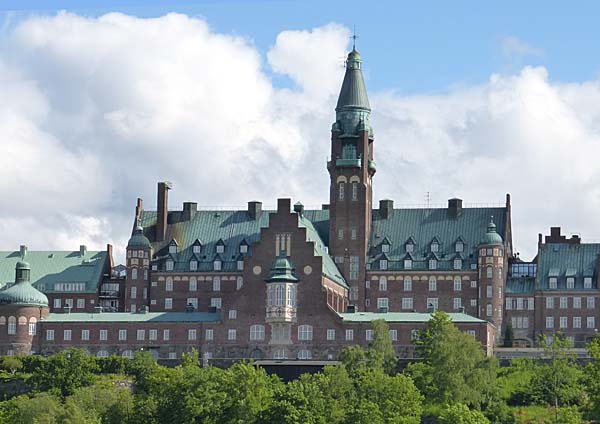 The facilities website says that,
"
Danvikshem has a varied and well-functioning internal environment.
Our location helps, of course, much to the coziness.
Here are a combination of closeness to nature and proximity to the city.
All accommodation offers a private apartment with shower and toilet and kitchenette.
As residents you furnish your own apartment.
.....
We have a courtyard where you can safely stay and move in the beautiful surroundings.
There is plenty of seating, boules, water fountain, as well as many beautiful flowers and trees.
"