Dalnyveed, Barley, Hertfordshire, UK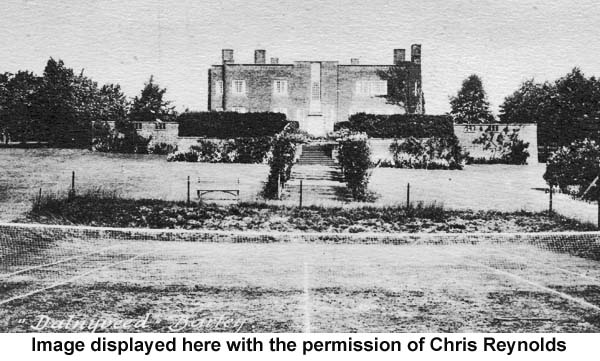 Chris Reynolds is the creator of the website
"Genealogy in Hertfordshire"
Architect

Edgar Wood

Date Built

1907

Location

Barley, Hertfordshire, UK

Description


There seems to be some confusion about the name of this house in Hertfordshire. In the Genealogy Hertfordshire web site it is called Dalny Veed which it says is Russian for "Pleasant View". John Archer in his publication, "Edgar Wood: A Notable Manchester Architect", calls it Dalnyreed. On a planning application in 2009 the house was called "Dalnyveed", all one word, so I have decided to go with it.





The image above is shown with the permission of David Morris


Whatever its name, it was built on the edge of the village of Barley, in Hertfordshire. It came after Wood designed 33 Mellalieu Street, in Middleton, and is seen as an opportunity to apply the techniques he had used on the much smaller house regarding the use of concrete and flat roofs.

The Hertfordshire Genealogy site says that, "Dalny Veed was built in 1907, by the Lancashire architect, Edger Wood, and as William Wood Cook is recorded as being in residence in 1908 .... presumably as a retirement home. He was there in 1911 with his wife and children William and Evelyn."

I have heard it suggested that Dalnyveed was another step in Wood's experimentation with flat roof buildings which led to the design of Upmeads, in Stafford.