On the Diagonal side, the building is topped by a turret in the shape of a harlequin's hat clad in green glazed tiles.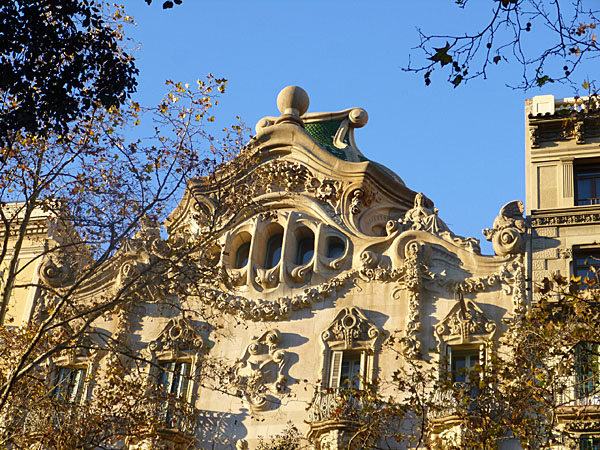 The stone facade features sculpted garlands and figures as well as numerous balconies.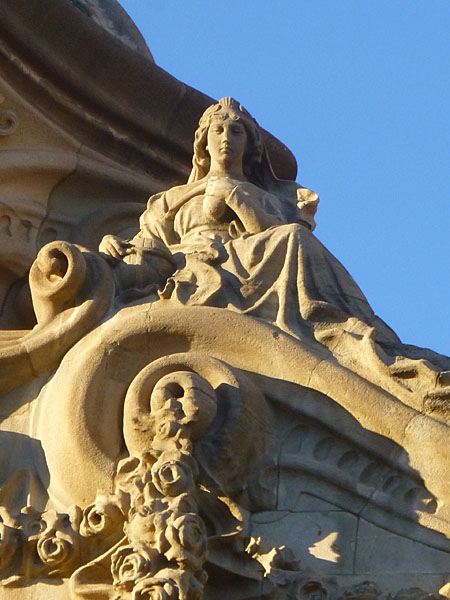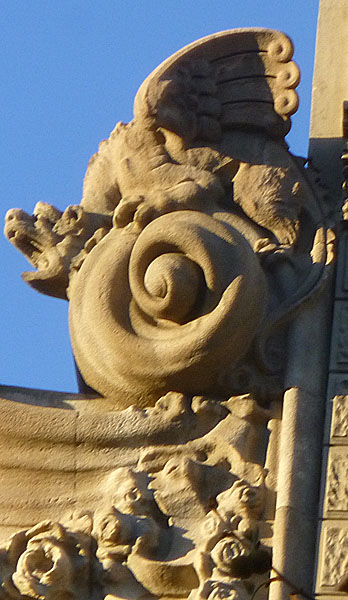 At street level the window frames are Gaudiesque.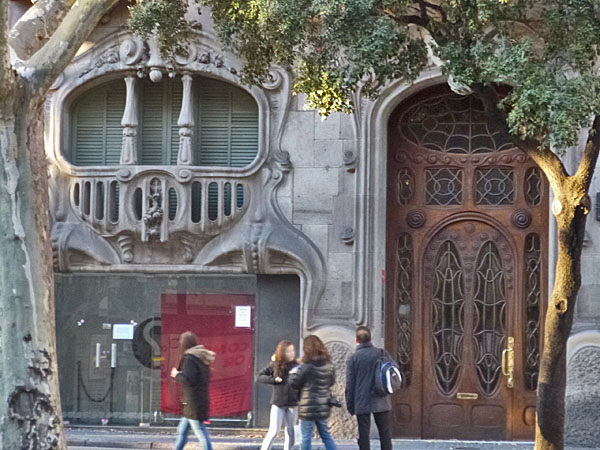 The facade on Carrer Corsega is much more colourful with irregular wooden galleries, elaborate mosaic designs and more Gaudiesque window frames.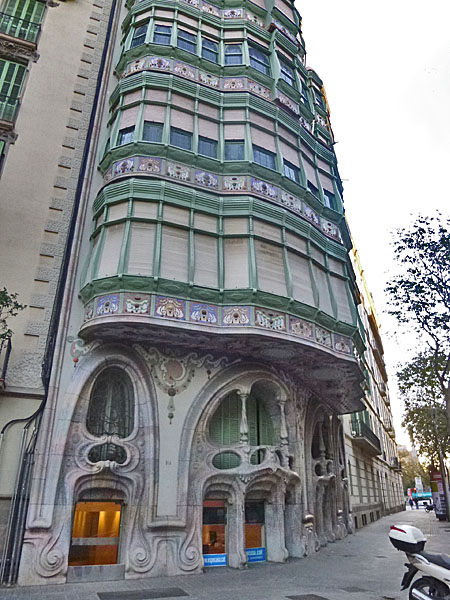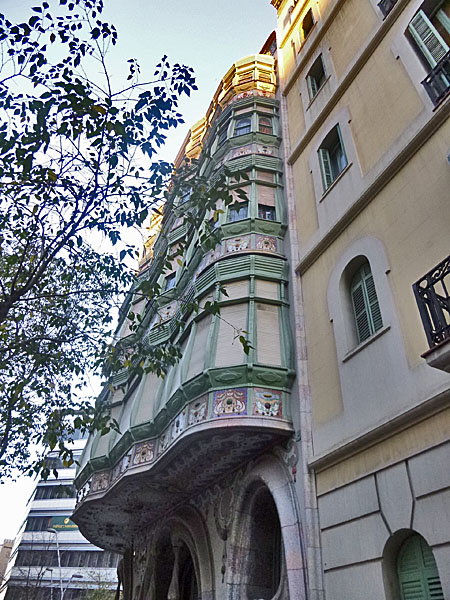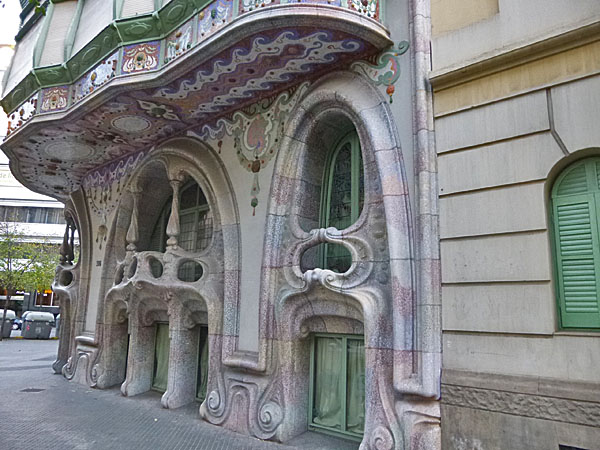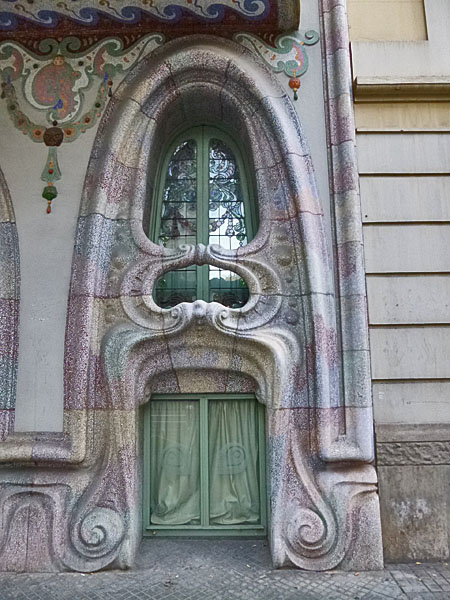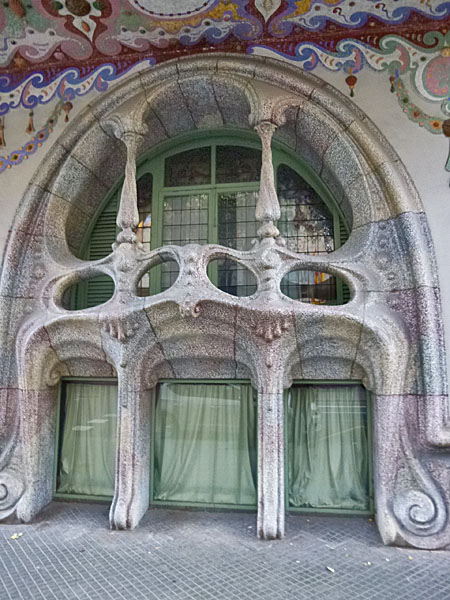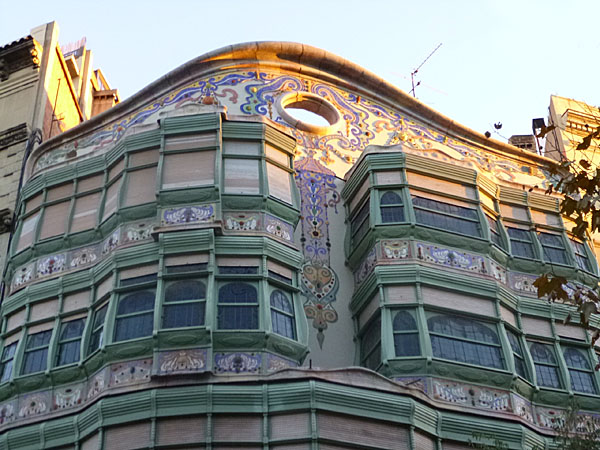 You can see a video of the inside of Casa Comalat by following the link below: