Brunswick Hotel (demolished), Moose Jaw, Saskatchewan, Canada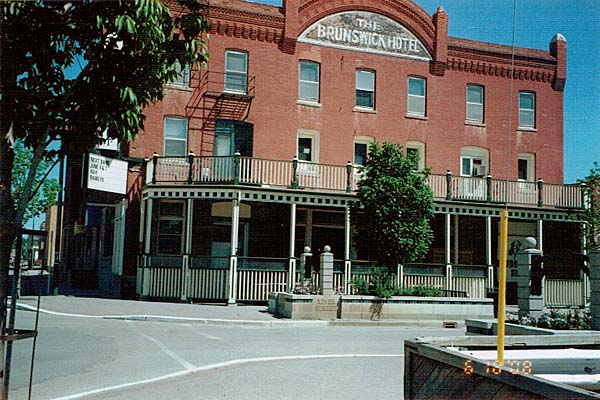 (The image above was generously donated by Bernie Brandon)
Architect

S. A. Clark

Date Built

1903

Location

82 River Street West
Description


This three-storey hotel building that occupied three lots on the corner of River Street in Moose Jaw was built for local entrepreneur John Henry Kern in 1903. The building originally had an L-shaped configuration but was later adapted to create a central light well. It was clad in local red brick, manufactured by Wellington White, and featured a regular fenestrated pattern. On River Street it had a replica two-storey wooden balcony.

In 2009 the heritage designation was removed from the building in order to include the site in a development plan that involved the construction of a massive two square block casino, hotel and sports multi-complex and the redevelopment of the historic River Street. Subsequently the hotel was demolished.