Beurs van Berlage, Amsterdam, Holland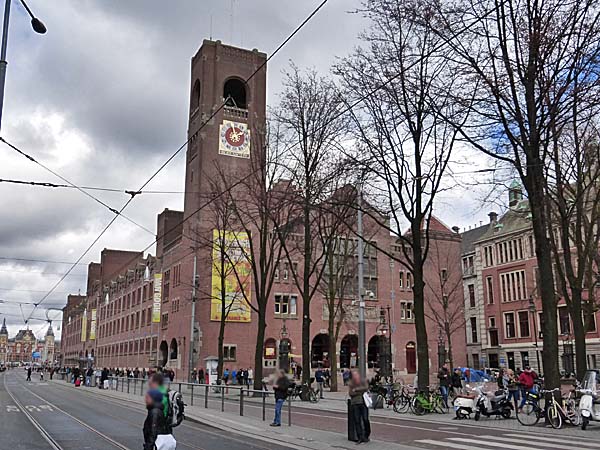 Architect

Hendrik Petrus Berlage

Date Built

Completed 1903

Location

Damrak

Description


Originally a commodity exchange, the Beurs van Berlage occupies a site on the Damrak, not far from Amsterdam Central Station. It was built on reclaimed land beside the Amstel River, where trading boats once moored. The building's design shows the influence of the modernists and the Amsterdam School. Today the building is a conference / concert / exhibition centre. On the Beursplein side of the building there is a café and a tower that is open to the public.


The "amsterdam.info" website offers this description of the building,

"The Beurs van Berlage building is simple, almost sober in its form. Its main decoration is a big clock placed high on the tower. On the corners of the Beurs stand three sculpture figures, that of Gijsbrecht van Aemstel, a legendary hero, celebrated in literature founder of Amsterdam, Jan Pieterszoon Coen, a hero officer of Dutch East India Company from its beginnings in the 17th century, and Hugo de Groot (Grotius), a humanist, writer, philosopher and lawyer of international importance. The Beurs van Berlage has the unique and well preserved interiors. The Main Hall used originally as a trading floor for commodities strikes with its simplicity but at the same time with the craftsmanship of its decorations. The roof, made of double glass panes gives a lot of natural light inside the building. Several sorts of profiled and glazed bricks, as well as stone, wood and iron were used in a harmonious way. Famous at the time artist Jan Toroop created three big tableaus made from tiles, representing "The Past", "The Present Time" and "The Future".
Close Window