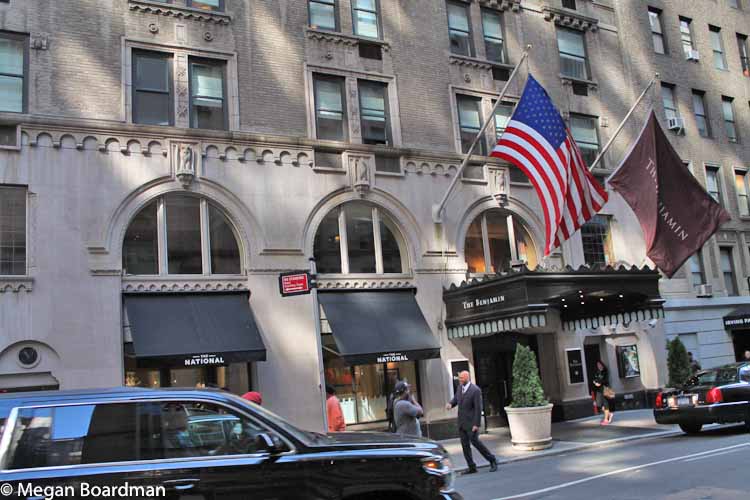 The Telegraph describes the Benjamin Hotel as exuding elegance from head to toe, adding that it features, "... sophisticated spaces that feel more like upscale apartments. In-room kitchenettes, exceptional service, and Geoffrey Zakarian's acclaimed restaurant and bar add to the pied-à-terre experience. .... A regal canopy sets the stage before you enter the hotel where you'll discover a lobby space wrapped in warm wood and limestone, a stately reception desk and ambient lighting. Tufted sofas, occasional chairs, and an executive desk are tucked behind a pair of majestic columns. This understated elegance continues throughout the 29-floor property."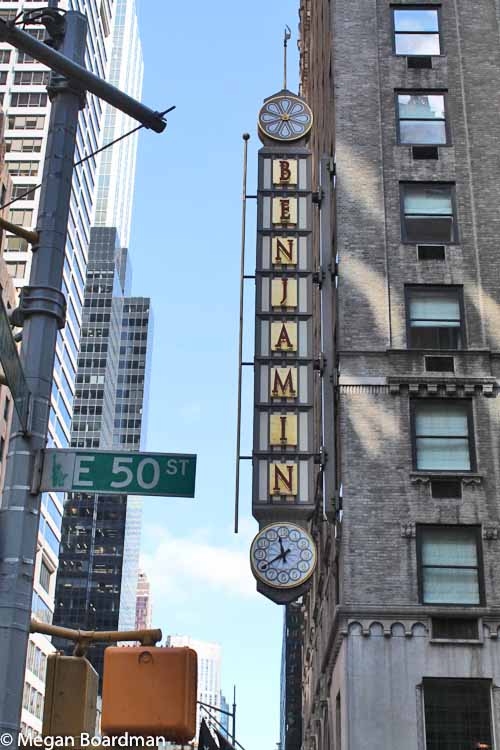 The hotel started life, in the late 1920s, as the Beverley. In November of 1997 it was purchased by the Denihan Hospitality Group and renamed in honour of the Denihan company's founder. In 2012 it was fully redesigned by Lauren Rottet from Rottet Studios. Today the hotel has 209 rooms and is recognized as one of the premiere hotels in New York.

The Historic District Council's website says of the Benjamin that, ".... Above a handsome two-story arcaded limestone base (largely reconstructed) the upper stories of grayish-brown brick terminate in a series of skillfully modeled setbacks that rise toward a lofty octagonal tower with wheel windows that is topped by a pavilion with tile roof and copper finial. The Beverly Hotel is richly ornamented with stylized Romanesque motifs and incorporates details such as pelican and owl sculptures and warrior-head corbels."