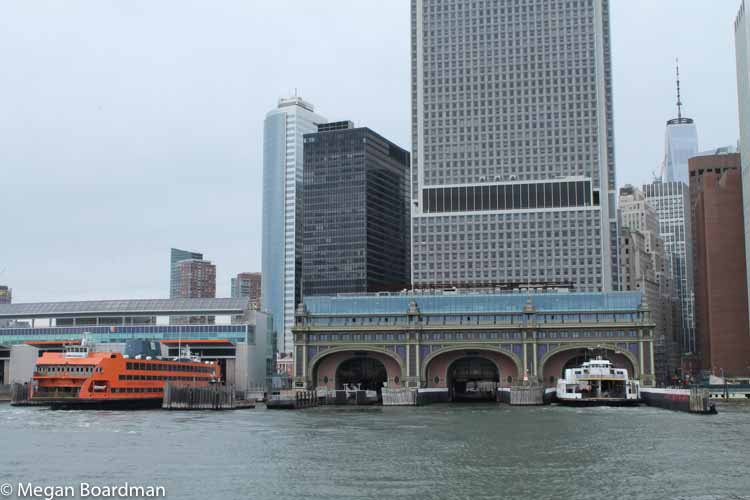 Architect


Walker & Morris; Snare, Frederick

Date Built

1906 to 1909

Location

South Ferry on the southern tip of Manhattan Island

Description

The Landmarks Preservation Commission's report regarding the listing of the Battery Maritime says that, "...Viewed from a ferry boat approaching the tip of Manhnttan, the monumental arched openings of the Municipal Ferry Terminal at the mouth of the East River appear like three tunnels opening into the canyons of the city. These steel arches are an impressive sight to the passenger approaching the City by water. Over three hundred feet long, their bold arched form is seen in marked contrast to all the other rectangular shapes in the architectural back-drop behind them and represent Beaux-Art structural expressionism in style. Commissioner Halberg said at the public hearing, 'It is probable that no building designed in similar style will ever again be erected in the City of New York'".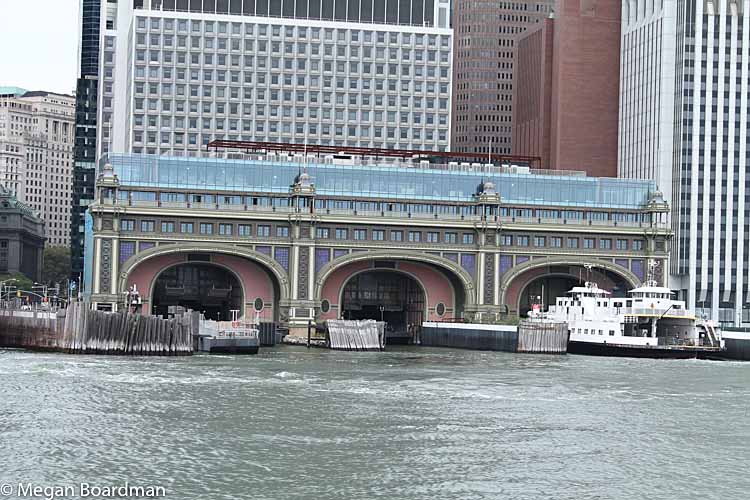 The building's Wikipedia page adds that, ".... The Battery Maritime Building is a ferry terminal at South Ferry on the southern tip of Manhattan Island in New York City. Located at 10 South Street, near the intersection with Whitehall Street, it is used for excursion trips and has been used as the ferry terminal to Governors Island since 1956. The Beaux-Arts building was built from 1906 to 1909 as the Municipal Ferry Pier. It was listed on the National Register of Historic Places in 1976.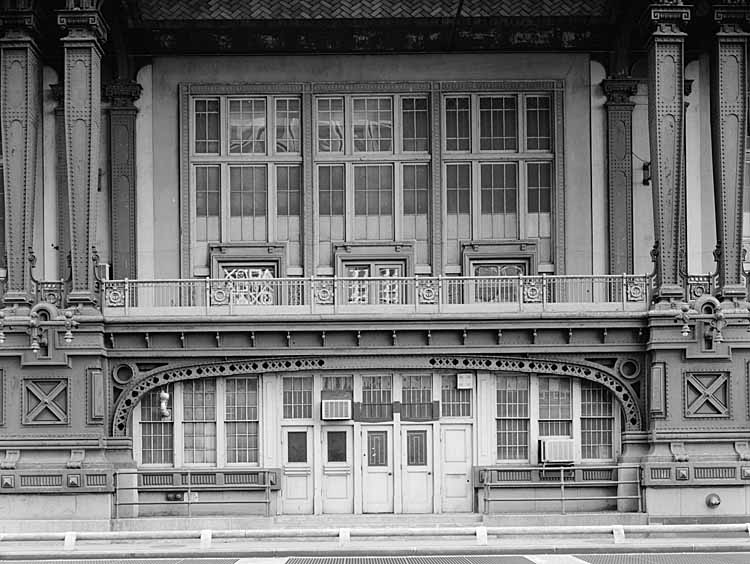 "During the summer season, public ferry service to Governors Island operates out of Slip 7 of the building. Ferries are operated by the Trust for Governors Island, an nonprofit agency created in 2003 by the City of New York. The ferry line operates with two vessels, the Lt. Samuel S. Coursen and the Governors 1. Ferry service operates from May to October. NY Waterway also operates rush hour commuter service to Port Liberté out of Slip 5. Other NY Waterway services operate out of the Pier 11/Wall Street landing. In 2009, Dermot Construction won the bid to convert the building into a hotel. After numerous delays, including Hurricane Sandy, the project received a new round of funding in 2018 and a group including Cipriani S.A. hopes to open it as soon as 2020."

An article in the New York Post in 2018 announced that, ".... After an endless-seeming string of setbacks, it's finally a done deal to convert downtown's underused landmark Battery Maritime Building into a luxury hotel and restaurant — a project that's frustrated city planners for decades. ….. But it will soon include a first-class hotel, an event space and a rooftop restaurant to be run by Cipriani." It would appear from the images at the top of the page, taken in 2020, that the construction on the rooftop is completed.