Arcade Royale, Halifax, UK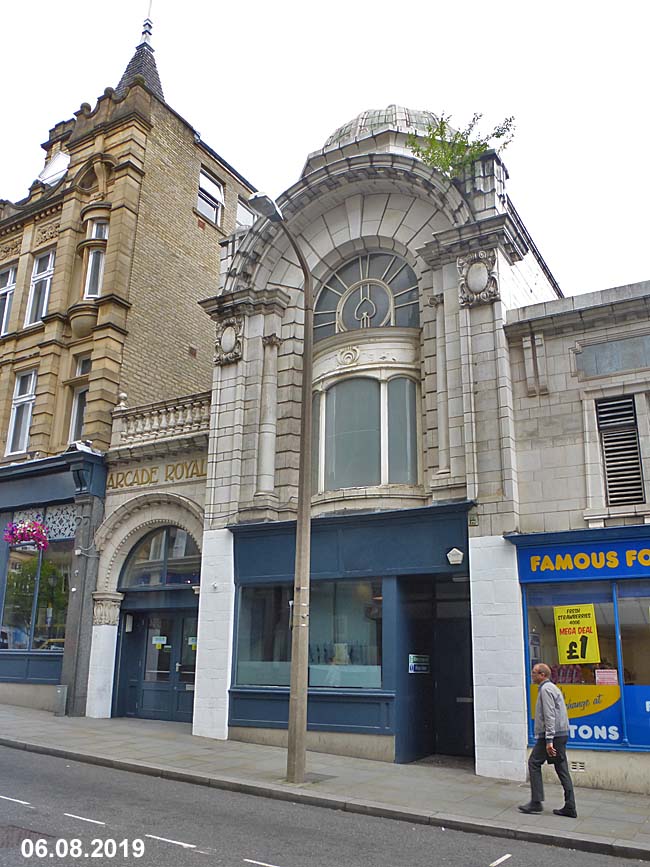 Architect

Clement Williams and sons

Date Built

Opened 1912

Location

King Edward Street & Southgate

Description

This shopping arcade in the centre of Halifax opened on October 5 in 1912. The Grade II Listed building is clad in Marvo composite glazed stone and terracotta with the name "ARCADE ROYALE" in faience over the main entrance. The listing notes on Historic England's website say that, "... The former Arcade survives on the upper floor with wooden glazed roof and original windows. Single faience tiled staircase survives to basement." They describe it as, "... Part of a very significant group of buildings in the centre of the town." Other sources say that the internal arcade itself was lost in the late 1960s when the Co-operative Society converted it into one large store.





Close Window