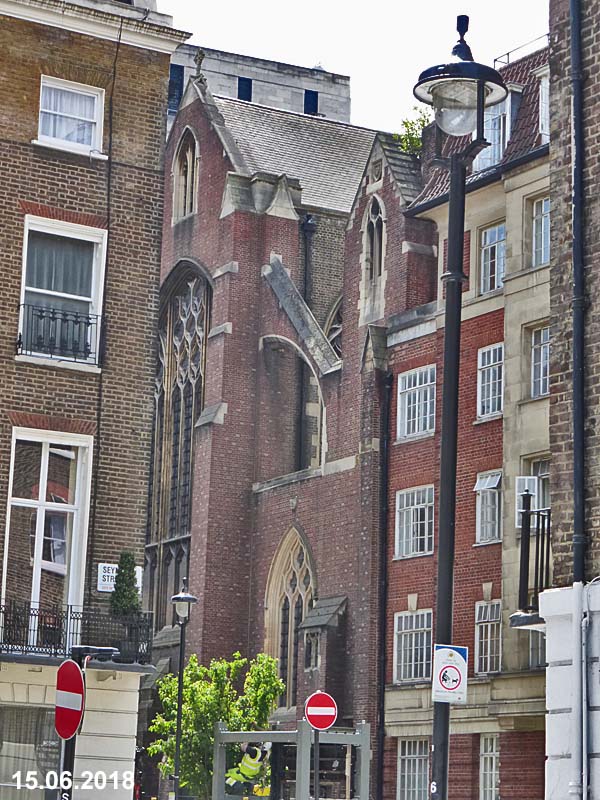 The description of the church at the time it was listed said that it featured, "... Red brick with stone dressings, slate roof. Late Gothic Revival with strong vertical emphasis; bold simplicity in balance of blind wall place to windows and restrained use of carved ornament."

The church website says that, "The high altar reredos was designed by Tapper and executed by J.C. Bewsey (1880-1940). Bewsey also designed the stained glass."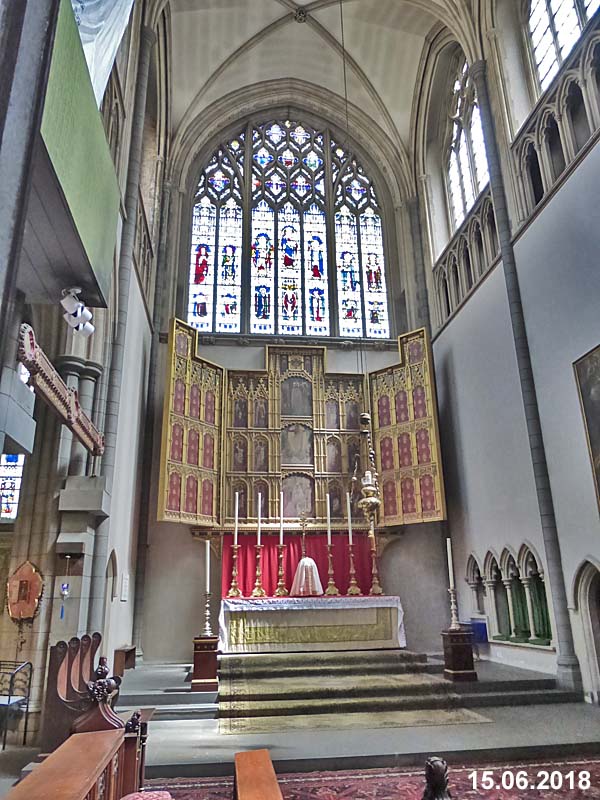 "The Rood supporting Christ on the Cross flanked by the Blessed Virgin Mary and St John is in the shape of the rainbow, a symbol of the covenant between God and creation."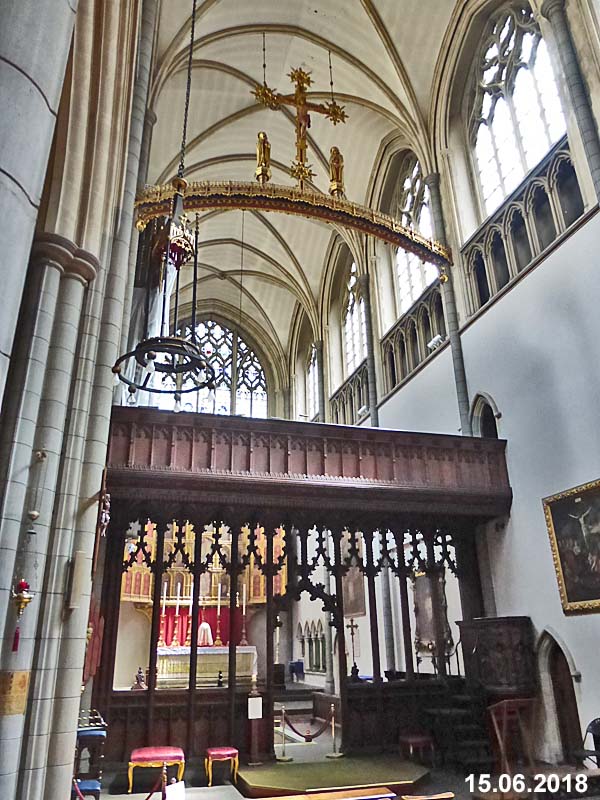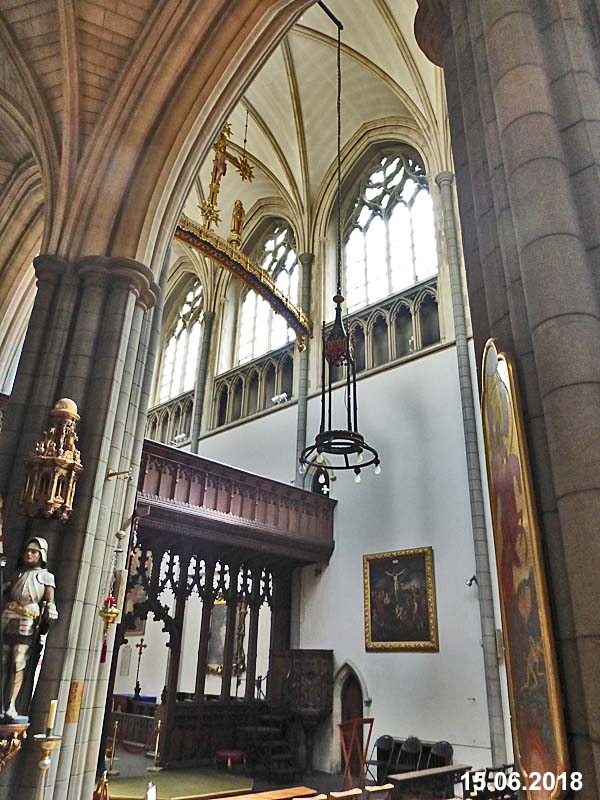 The Stations of the Cross are by Alois de Beule of Ghent (1861-1935). They are plaster casts of originals in wood.