Anchor House, Glasgow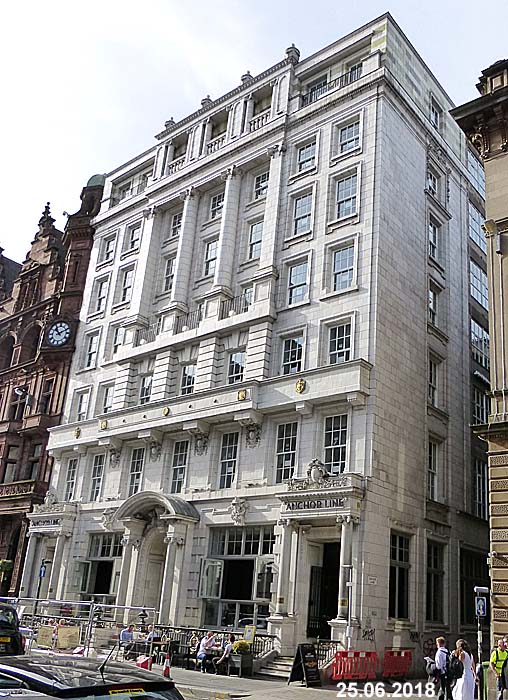 Architect


James Miller

Date Built

1906 - 1907

Location

12-16, St Vincent Place

Description


The Anchor Line building was commissioned by D & W Henderson, the brothers who owned the Anchor Line Shipping Company. With offices in New York, Londonderry, Liverpool and Dundee, they operated mail, cargo and passenger services between Glasgow and New York.



The building style is described as Edwardian Renaissance and it comprises 7-storeys with a basement. The St Vincent Place facade is clad in faience with brick on the side and rear. The facade also features nautical sculptures attributed to H H Martyn of Cheltenham.






In 2018, when these images were taken, the ground floor and basement were occupied by the award-winning Anchor Line restaurant and Atlantic Restaurant, operated by the Di Maggio Group. The floors above are in the process of being transformed into an apartment hotel. Apparently, the construction services company ISG has been awarded a £5.5 million contract to convert the iconic building into a contemporary 64-bed aparthotel for The White Building Development Company Limited. It appears from the image above that the work was still underway in June of 2018.

Close Window