This elegant bank building, in the Michaelerplatz in the old city of Vienna, hardly looks controversial. However, when it was built between 1909 and 1911 it created a storm of controversy because it was regarded as being dreadfully plain in a city where buildings were adorned with eleborate ornamentation.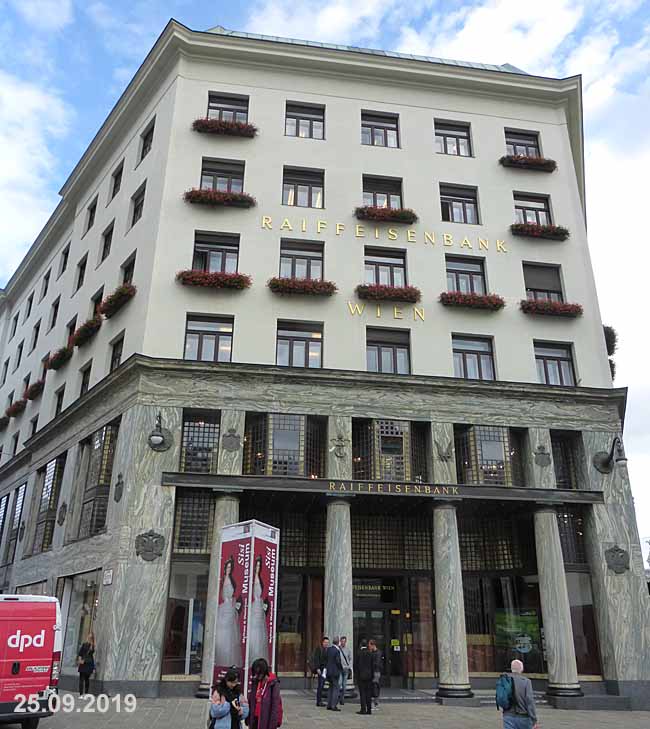 In a biography of the architect, Adolf Loos, on the "Famous Architects - architects.architecture.sk" website it explains that,

"In 1910, a public furor spawned by the simplicity of the modernistic design resulted in a municipal order to suspend work; construction ceased and building permits were denied. Adolf Loos responded to the attacks in a public meeting attended by more than 2000 angry residents. The controversy ended with an agreement to add window boxes in an attempt to countrify and familiarize the unpopular design."

One cartoon from the day suggested that Loos had gained his inspiration from looking at an upturned street grid.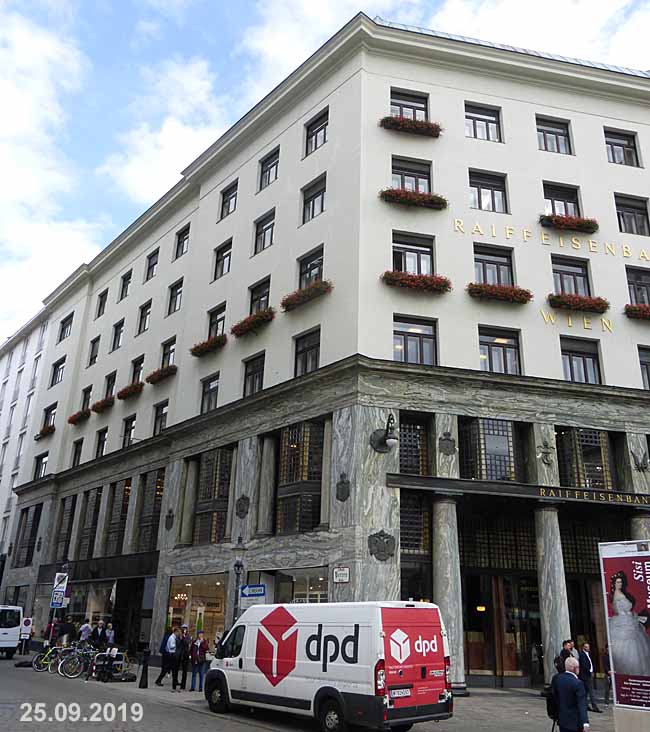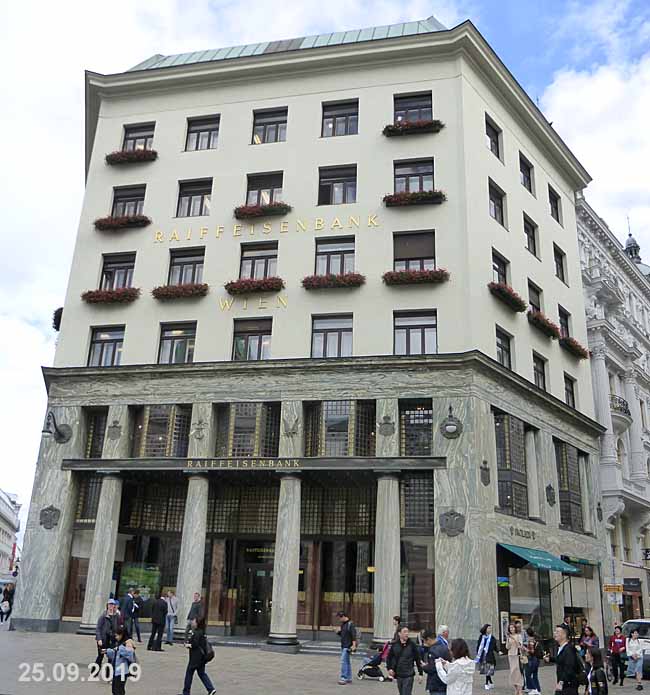 An article on the "Architects Architecture Architectuul" website, addresses the issue of the building's appearance. It says that,

"Despite its aesthetic functionalism, the building is not a simple functional building - especially in the materials. There is a sharp contrast between the marble-lined facade used at the ground floor (Cipollino of Evia and Skyros marble) and the plain plaster facade of the residential floors above.

The tuscan columns on the street level - intended as an allusion to the portico of St. Michael's Church. Instead of ornaments, there are flower boxes in front of the windows of the upper floors - according to a legend, the shape of these boxes are memories of the archduke's hat and allusion to the Imperial Palace.

"

The building was commissioned as a store for the Goldman & Salatsch men's clothing company of Vienna. Today the Loos House is a branch of the Raffaisen Bank