Adelphi Hotel - Liverpool, UK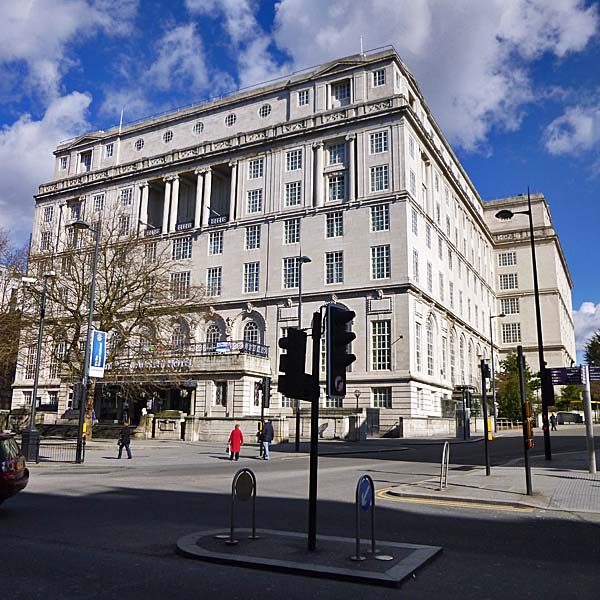 Architect

Frank Atkinson

Date Built

Opened 1914

Location

Ranelagh Place
Description

This is actually the third Adelphi hotel in Liverpool. The first two were built in 1826 and 1876. This one was designed by R Frank Atkinson for the Midland Railway Company. Construction started in 1911 but by 1914 it was still unfinished. In fact the original plan for the building was never finished. However, when it did open, it was regarded as the most luxurious hotel outside of London. In fact the Liverpool Pevsner's Guide says that, "... its French influenced classicism invited comparison with the most sophisticated Continental establishments."

Today it is part of the Britannia Hotel chain and it offers its guests, " ... 402 fully refurbished en-suite bedrooms that are beautifully presented with Edwardian style, plenty of character and modern facilities to make your stay a comfortable one." The hotel adds that, " ... The hotel's elegant public areas and banqueting halls that have been faithfully restored to provide stunning conference facilities, ideal for Conferences, Meetings and Banquets for up to 1200 guests."

Close Window