Adelaide House - King William Street, London, UK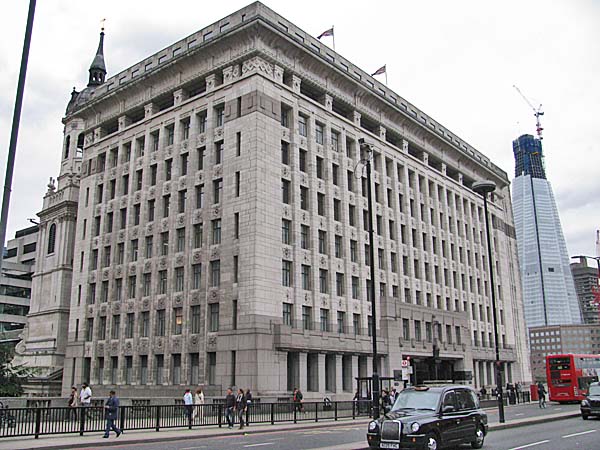 Architect

Sir John Burnet, Tait & Partners

Date Built

1920 - 1925

Location

King William Street, London EC4

Description

Adelaide House sits beside King William Street at the point where it enters London Bridge.



This steel framed building, clad in Portland stone and grey granite, stands nine-storeys high with two storeys below the level of the road, as it rises up to the level of the bridge. When it was built in the 1920s it was the tallest building on the waterfront.




In style it owed more to the buildings being erected in America than to those around it in London. Among its innovations were air conditioning, an internal mail system and even a putting green on the roof.

Above the entrance is a large sculpture, carved by William Reid Dick, of a woman holding a globe and below her a row of stone coats-of-arms from Australian States.





The name of the building obviously suggests an Australian connection and these coats-of-arms appear to confirm that. However, to date I have been unable to uncover a connection, other than the fact that at one point the building was home to the British Aluminium Company which had interests in bauxite deposits in Australia.

There are art deco pillars, gates and lamps around the entrance to the building.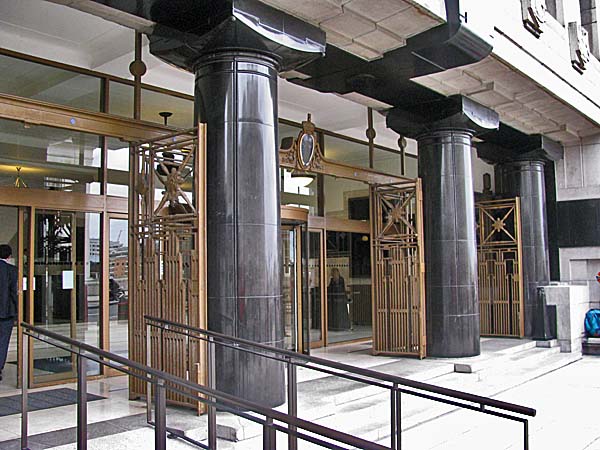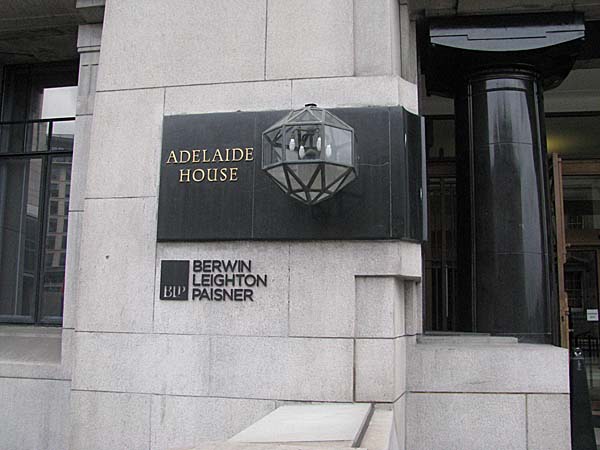 A section of the rear of the building is clad in yellow bricks.