OTI székháza - Budapest, Hungary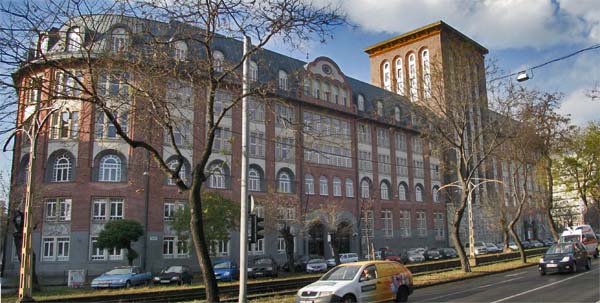 Architect

Marcell Komor, Deszö Jakab, Aladar Sos
Date Built

Left Wing 1913 - Tower & Right Wing 1931

Location

Fiumei Ut

Description


Today, this building on Fiumei Ut, in Budapest, is home to the National Social Security Institute. It is, in fact, two buildings constructed almost 20 years apart but now appearing to be a cohesive whole. The section of the building to the left of the tower (seen below) was built first, with construction starting before the First World War. It was designed by the architects Marcell Komor and Deszö Jakab.


At the end of the 1920s changes to Hungarian laws related to working conditions increased the work load of the department and as a result more room was needed to accommodate increases in staff. The new build included a dramatic tower and a further wing, to the right of the tower, that was higher than the original building (see below). The tower that you see today is quite reduced from its original format which was 16 storeys high with a dramatic Art Nouveau top complete with clock. However, the structural integrity of the tower was called into question due to deterioration in the bauxite concrete with which it was constructed. So, in 1969 the top eight storeys were demolished.





The building features some impressive sculptures based on the theme of workers from various trades.





It also features a number of relief panels depicting hazards to the health of workers, a sort of visual health and safety manual. Among the artists who created these panels are Maugsch Gyula, János Zsákodi Csiszer, Béla Markup, Sidló Ferenc, László Hűvös, Bíró Mihály and Antal Orbán. As you can see below, some of the panels are signed.