This building on Cockspur Street in Central London was designed by Sir Aston Webb for the Grand Trunk Railway. Apparently many of the investors in that railway were British. In 1923 the Grand Trunk Railway was absorbed into the Canadian National Railway and the company's name was added to the Cockspur facade.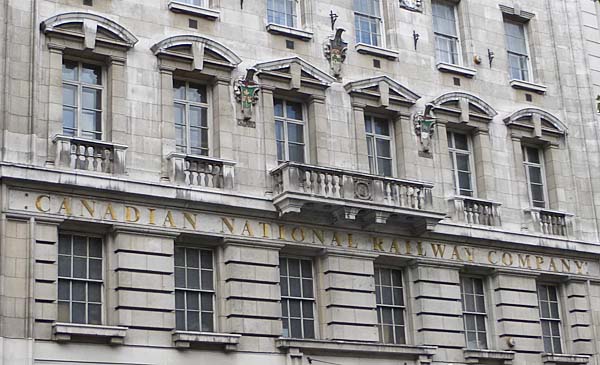 However, the Grand Trunk name still appears on the end of the building.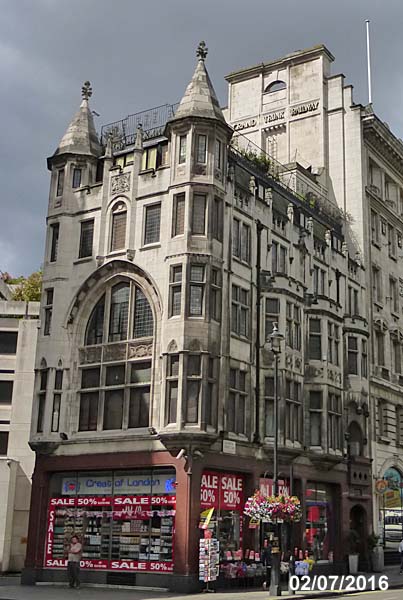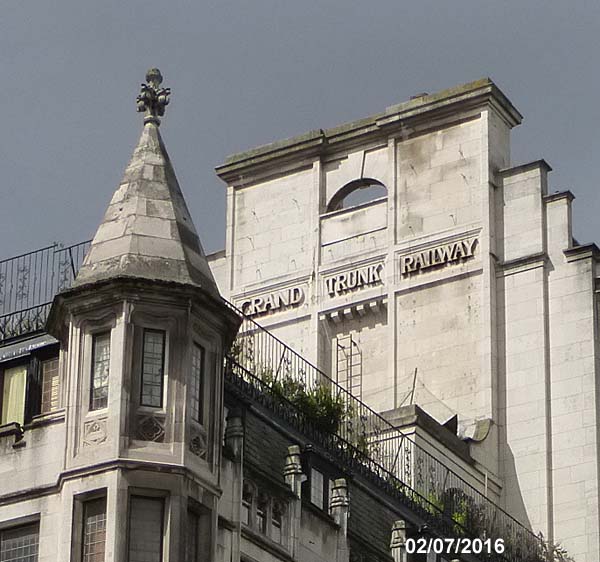 Today it is a Grade II Listed building described in its listing notes as,
"Portland stone on steel frame, slate roof. Lofty, restrained "Roman Mannerist" desiqn. 6 storeys and dormered mansard. 6 windows wide. Ground floor has 1970s shop front with facing carried up to 1st floor sills. 1st floor channelled with plain square headed windows; 2nd floor with architraved windows grouped in pairs with alternating segmental and triangular pediments; architraved windows to upper floors, the attic windows set in concave splays between piers. Dentil cornice below attic storey, and heavy crowning modillion cornice. Dormers with alternating pediments. Second and 5th floors have stone balconettes. Sculpted and coloured heraldic panels at 3rd and 4th floor levels and cartouche plaques flanking central pair of 2nd floor windows with similar plaque dead centre above them. ....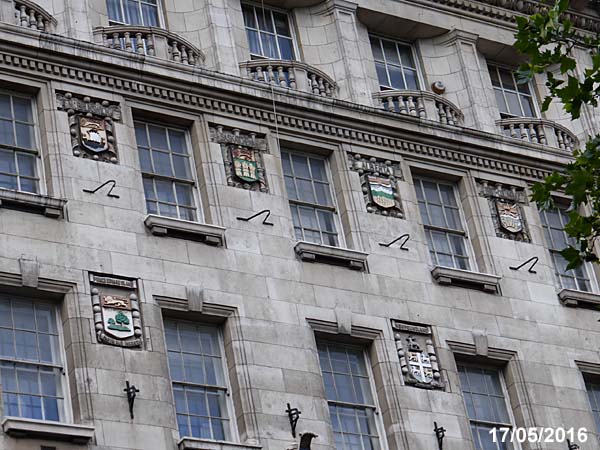 .... Interior of ground floor has a wide painted frieze by Sir Frank Brangwyn.
"