Ålesund is a town of approximately 40,000 people in the
Sunnmøre region of Norway. On the 23rd of January 1904 the town was enveloped in a catastrophic fire that destroyed 800 houses leaving 10,000 people homeless. Remarkably, the town was rebuilt in 1907 with 600 new homes being erected to create, in essence, a new town.
The buildings had a new style seen in other parts of Europe but not in Norway. Known as Jugendstil (literally "youth style") this was Art Nouveau. As the "Visit Ålesund" website puts it, "The Art Nouveau town of Ålesund could be taken right out of a fairy tale. If you look up as you explore the town, you will discover an abundance of imaginative ornamentation on the fronts of the buildings."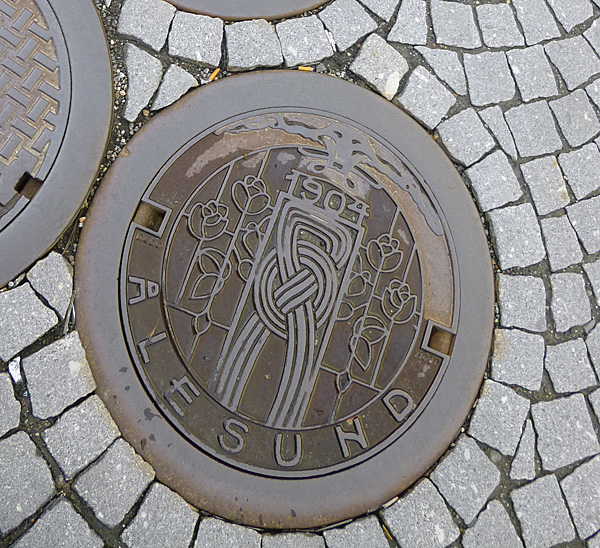 Here are some images of Ålesund and its Jugendstil buildings.