Once home to the former Commercial Union Assurance Company, this building was apparently built in somewhat of a hurry when work on the adjacent Lloyd's building caused the building on this site to collapse. The Pevsner Guide to The City of London says that, "... Below the pediment, the window surrounds project to merge with the outer mouldings of the fluted piers, a quirky detail of the kind Webb Senior favoured in the 1920s."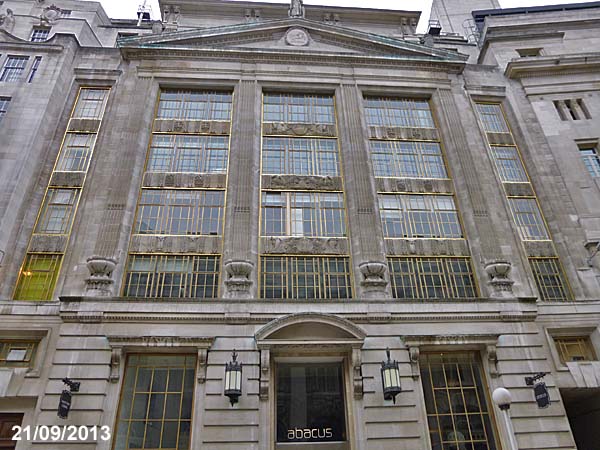 Above the pediment there are pairs of brackets carved as seated lions.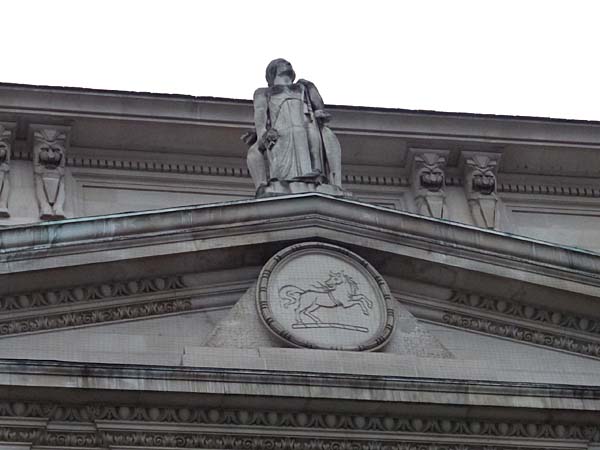 The decorative panels between the windows are described as being Graeco-Egyptian in style.