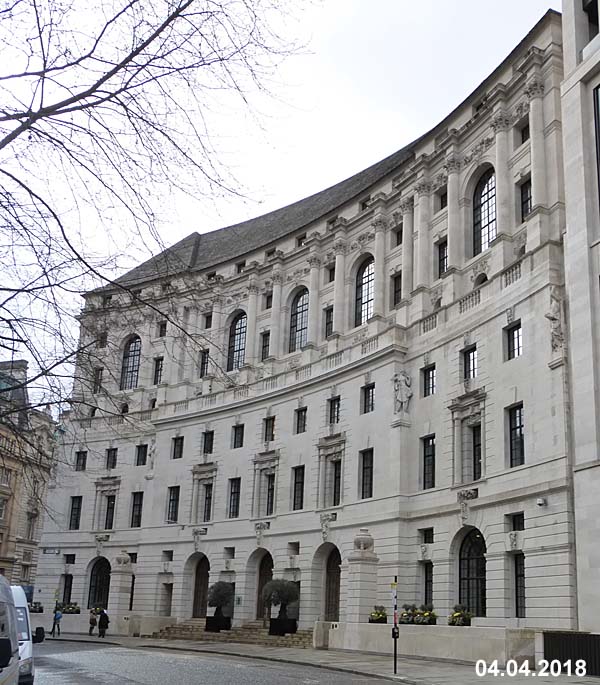 The Grade II Listed building is of 7 storeys with entrances on both Finsbury Circus and Moorgate. It is described by Historic England as, "... Elaborate Portland stone facing in free, classical style with much carved decoration. Main openings to ground storey round arched, including 3 entrances in Finsbury Circus: 2 storeys above treated together and upper part with richly modelled engaged Corinthian order. Hipped, slated roof with secret gutter and modest eaves-cornice. 2 piers with urns to entrance in Finsbury Circus. Other entrances in plainer, south elevation and in west front which incorporates entrance to Moorgate underground station."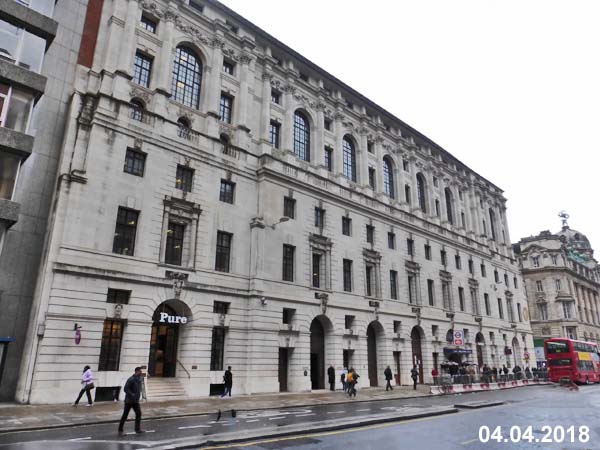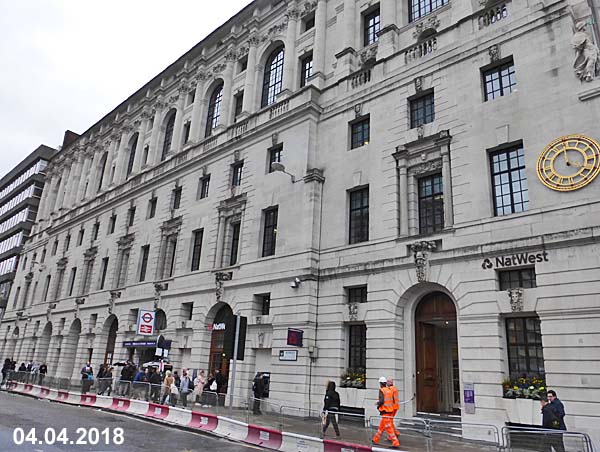 It was known originally as Britannic House and statues on the facade reflect its name and original occupants.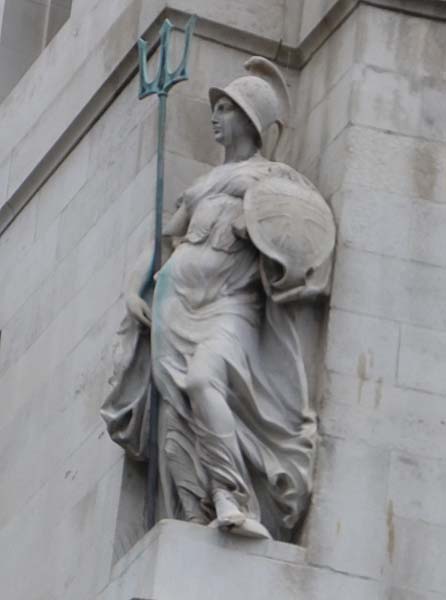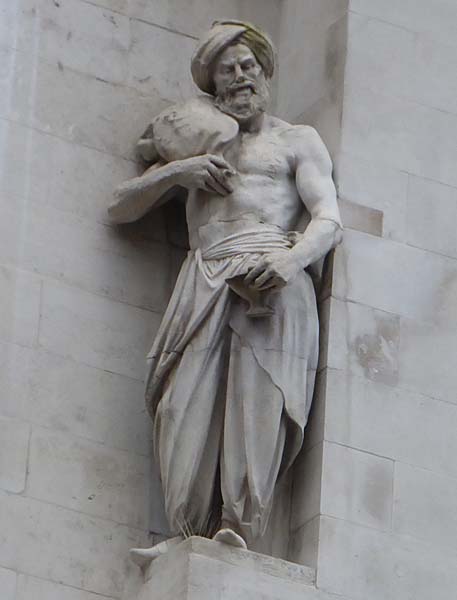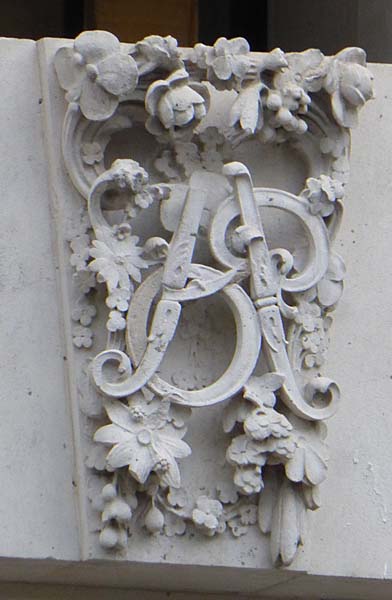 ***************************
In recent years the centre of the building has been drastically altered, removing a central block of offices to create a glass roofed atrium and providing new more flexible, well-lit office space arranged around the atrium.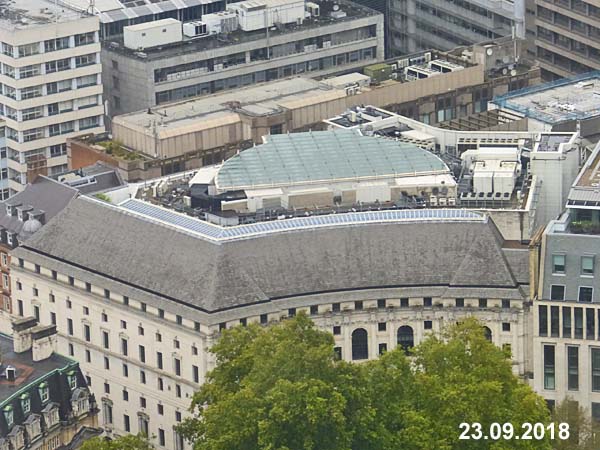 The architects working on the refurbishment were Gaunt & Francis. They explain that their brief was to accommodate, "... multi-tenancy and a complete retrofit. Our solution was a radical replanning of the centre of the building to introduce a new lift core and enhanced atrium space with a spectacular new atrium roof. .....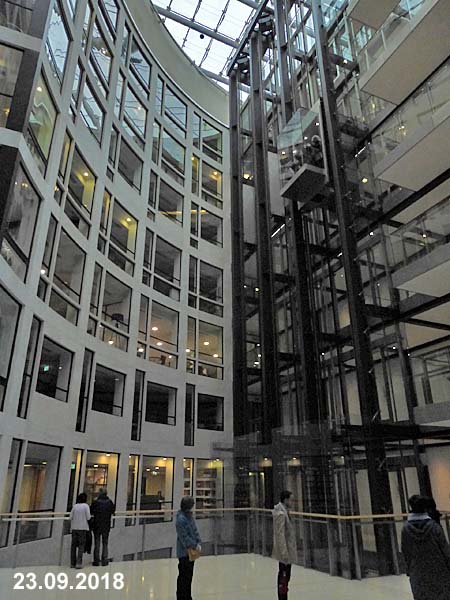 .... Six new glass lift cars were included in a shaftless lift lobby arrangement. The historic Lutyens interiors were carefully restored and the new works carefully integrated into them. All office space was totally upgraded with new mechanical and electrical systems throughout."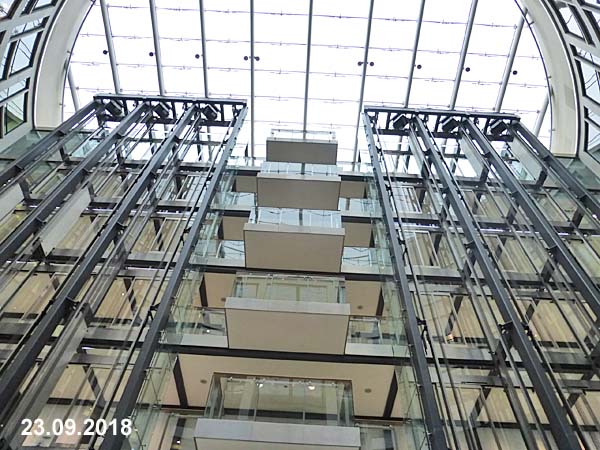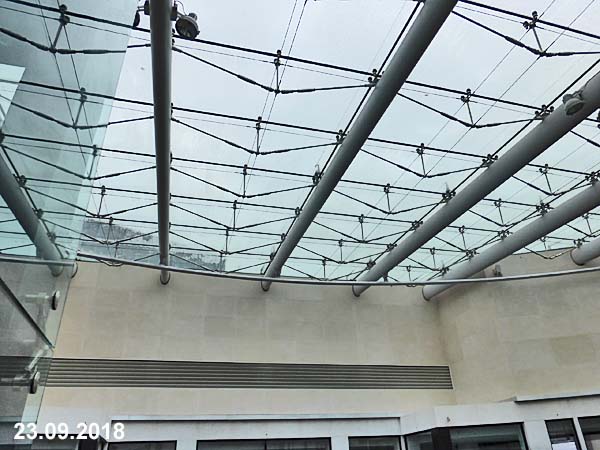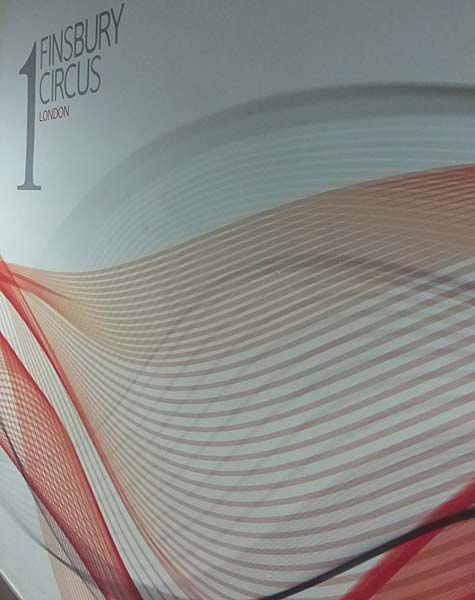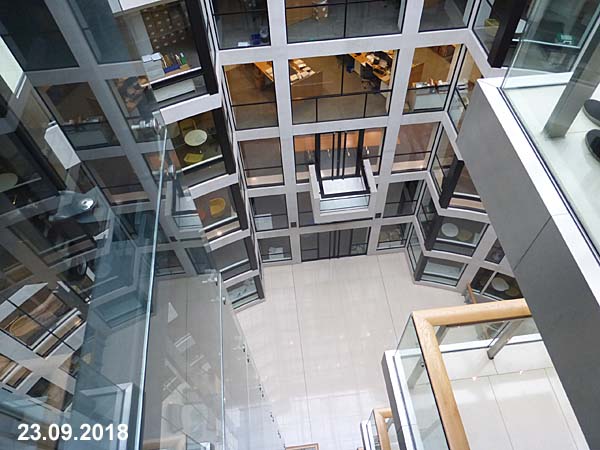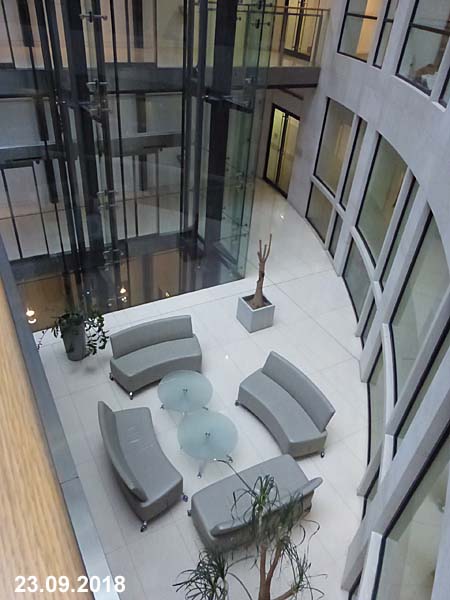 **************************
The original Lutyens feartures can still be found in the Finsbury Circus end of the building including the grand marble staircase.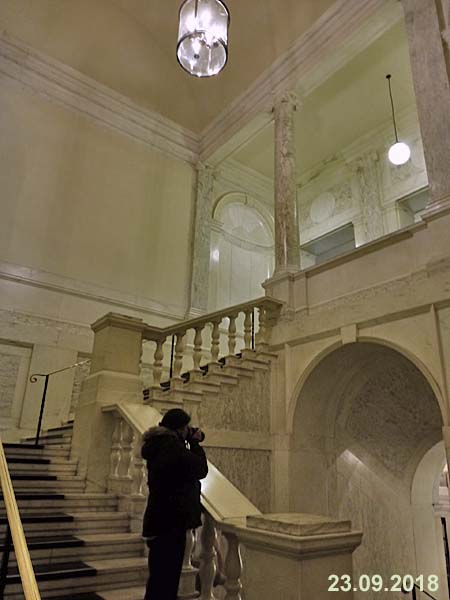 The black floor covering looks from a distance to be a rather matt black marble but is in fact the lining salvaged from the tanks of an oil tanker belonging to the original occupants.