- Birch Fields Park -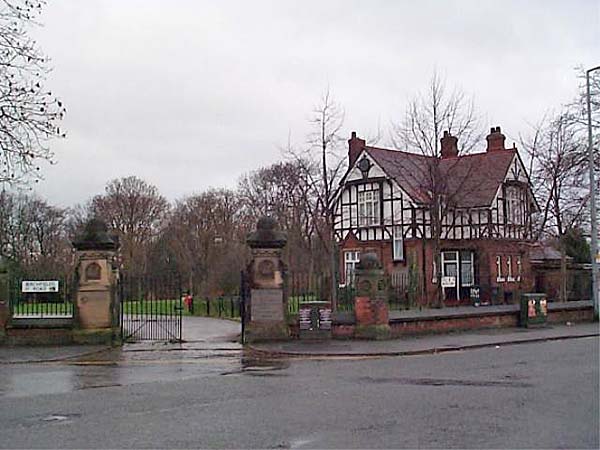 The image above is shown with the permission of Graham Todd
Birch Fields Park is a remnant of the Birch Estate, which in the 1830s was owned by John Dickenson, after whom Dickenson Road was named. The map below, dated 1850 shows the site, near the junction of Anson and Dickenson Roads, when it was open fields. I added the name of Anson Road and coloured in Gore Brook.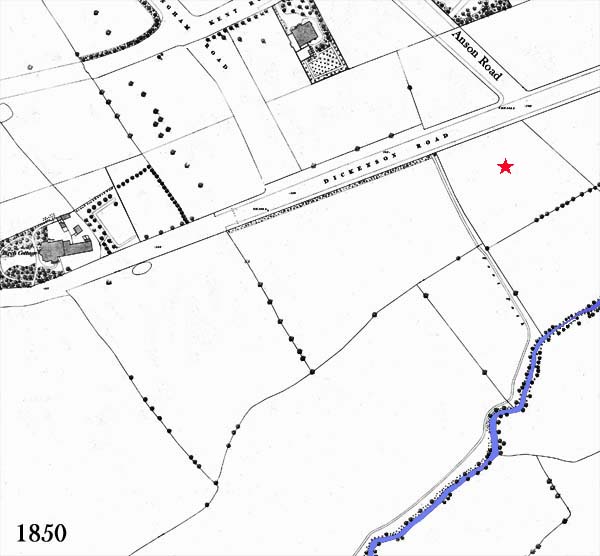 John Dickenson sold part of the estate located north of the road, named after him, to the company which created the exclusive Victoria Park community. In 1873 the ownership of the remaining estate south of Victoria Park passed through the Dickenson Family to Sir William Anson who lent his name to the road which joins Dickenson Road at the Birch Fields Park gates.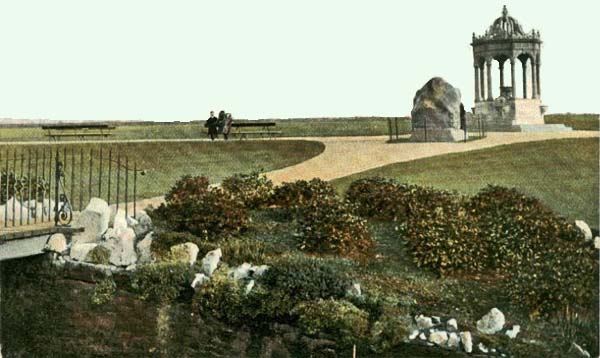 The image above is shown with the permission of Graham Todd



The boulder shown in the image above was discovered by a building contractor working on a nearby estate. It weighs 13 tonnes and was presented to the park as an object of curiosity. Apparently it is a glacial erratic carried to the Manchester area by the glaciers from the northern Pennines.



The 32 acre park was opened officially by Prince Albert in 1888.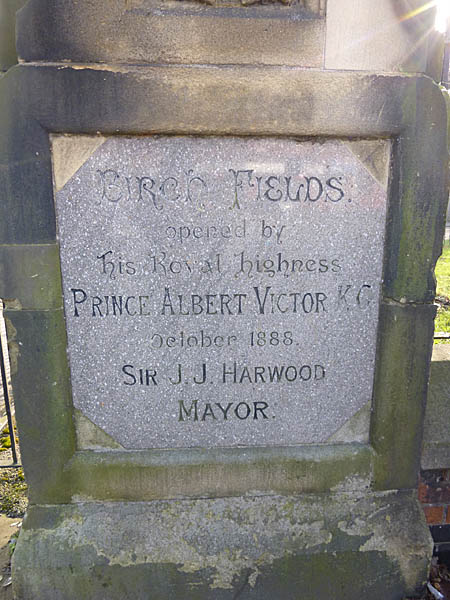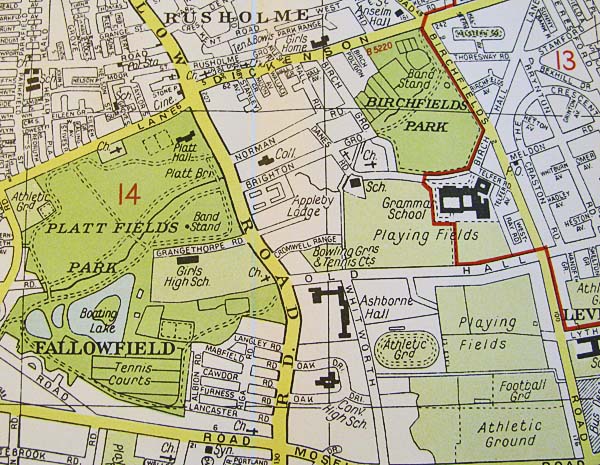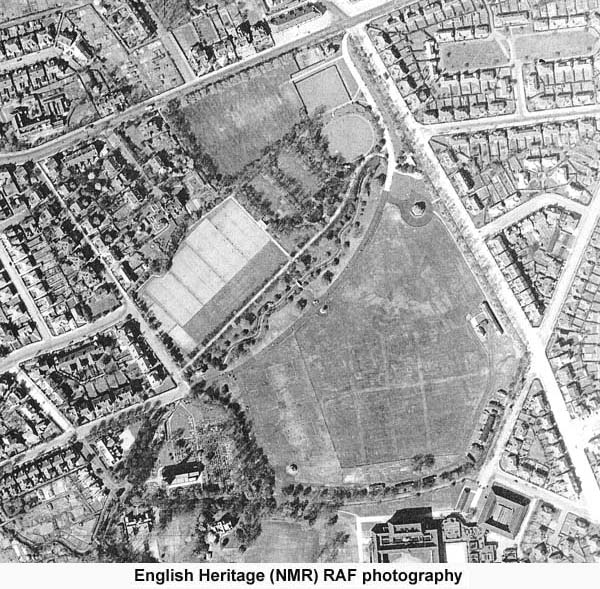 The park was regarded as a place of beauty where you could stroll among well kept gardens.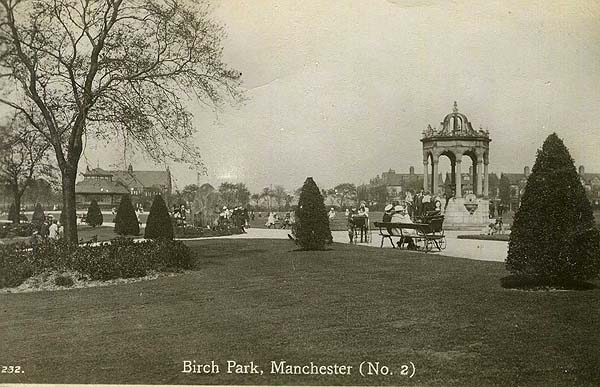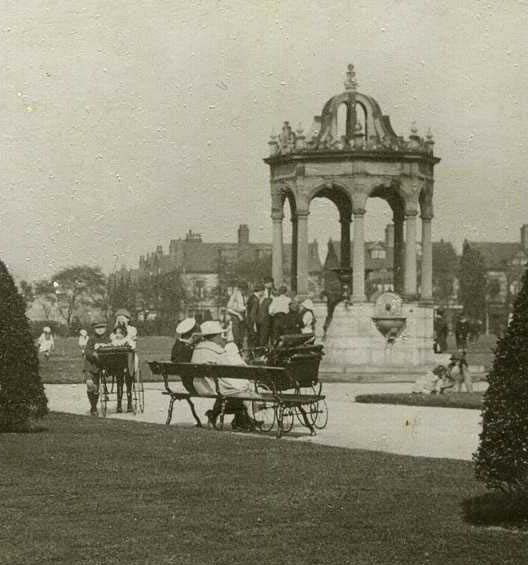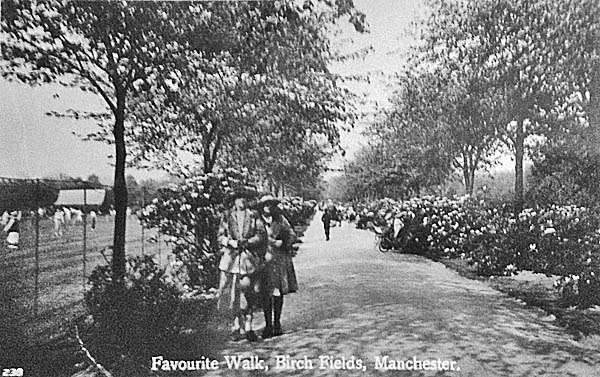 Gore Brook snakes its way through the park.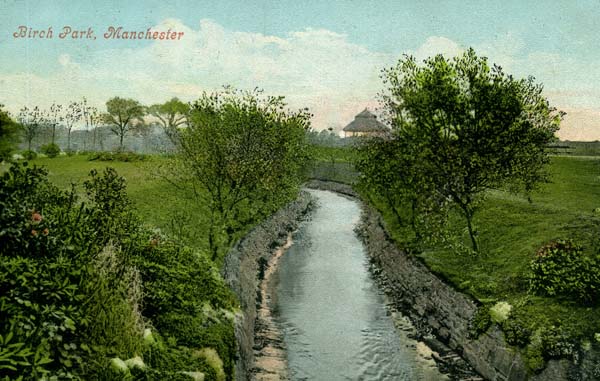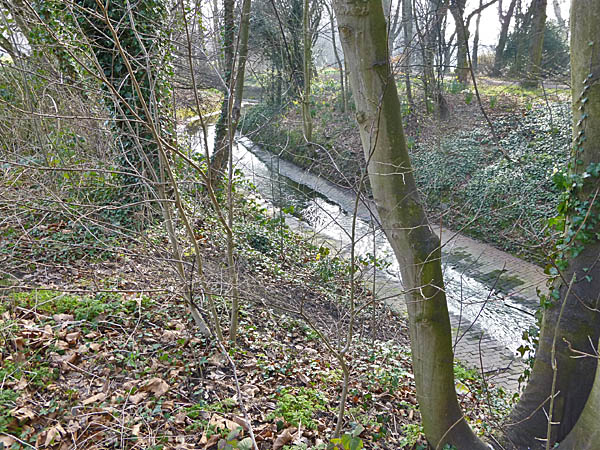 During World War II the park, like many of Manchester's parks, was used as a barrage balloon site.
Manchester Corporation reports that Birch Fields Park has a playground, a large open show field and two 5-a-side football pitches. It also says that part of the park is to be developed into a wild flower meadow with poppies, cornflowers and marigolds.

The images below were taken 1n March of 2014