Introduction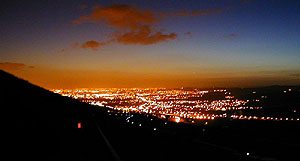 This web site is an attempt to tell the story of the communities of the Metropolitan Borough of Rochdale from the earliest times until the present day. Telling the story of any community is not a one-man job. Each community has many stories to tell and often these stories reside in the memories of the people who live there or did so at one point in their lives. Readers, who have stories to tell about Rochdale and area, or who have photographs that they are willing to share, are encouraged to contact the webmaster. All contributions to the site will be fully credited to the donor.
I can't say enough about the contributions made already by Les Cotton and Jeff Mills. You will see their names frequently throughout the site.
| | |
| --- | --- |
| | Les, who lived in Norden, has been a good friend to me. He has been a major contributor, supporter and walking encyclopedia on a number of my web sites. I couldn't begin to repay him for his generosity. |
| | |
| --- | --- |
| Jeff, who is originally from Littleborough but now lives in Rochdale, is a recent acquaintance who has contributed a significant number of wonderful photographs and local knowledge that has made all the difference to this emerging site. | |
In preparing this web site, I read a number of books about Rochdale. Let me recommend a few that I found to be excellent and which will provide you with far more depth and scholarship than you will find on this web site.
"Conflict & Cooperation - Rochdale and the Pioneering Spirit 1790 - 1844" by John Cole, Published by George Kelsall, Littleborough, Lancashire, 1944 - ISBN 0 946571 24 4
"Rochdale Revisited - A Town and Its People" - by John Cole, Published by George Kelsall, Littleborough, Lancashire, 1988 - ISBN 0 946571 147
"Rochdale Revisited - A Town and Its People - Volume II" - by John Cole, Published by George Kelsall, Littleborough, Lancashire, 1988 - ISBN 0 946571 14 7
"The Weighver's Seaport - The Story of Hollingworth Lake" - by A. W. Colligan JP, Published by George Kelsall, Littleborough, Lancashire, 1988 - ISBN 0 946571 28 7
"Daily Life in Victorian England" - by Christopher Hibbert, Published by American Heritage Publishing Co, New York, 1975 - ISBN 0 07 028657 4
"A Concise History of England" - by F. E. Halliday - Published by Thomas Nelson and Sons, Don Mills, Ontario, 1964
"Our Gracie - The Life of Dame Gracie Fields" - by Joan Moules, Published by Robert Hale, London, 1983 - ISBN 0 7090 1010 9
"The Rochdale Hangman and His Victims" -by Jack Doughty, Published by Jade Publishing Limited, 1998 - ISBN 900734 14