The Great Northern Tower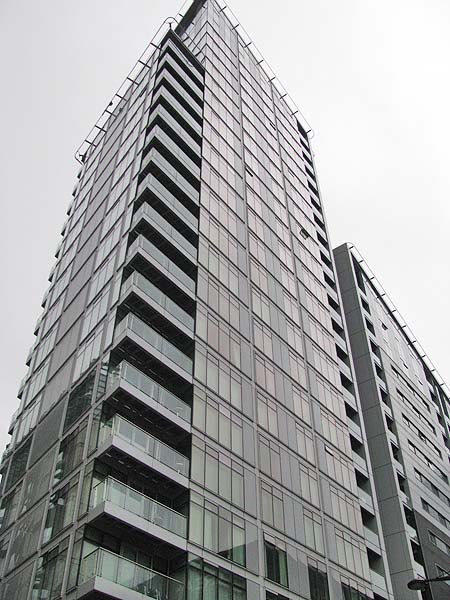 Tucked into a narrow strip of land between the Manchester Convention Centre and the Great Northern Square is this 25 storey residential tower. It was designed by Assael Architecture for the developer George Wimpey and built by Carillion Construction. Construction began in 2004 and it was completed in 2007.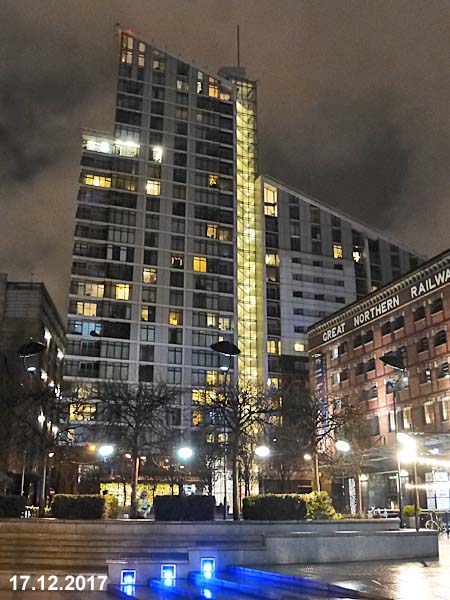 Like Ian Simpson's 1 Deansgate, the building displays a dramatic slope. This tower slopes from the 10th floor up to the 25th floor. The building is clad in glass, steel and grey tiles.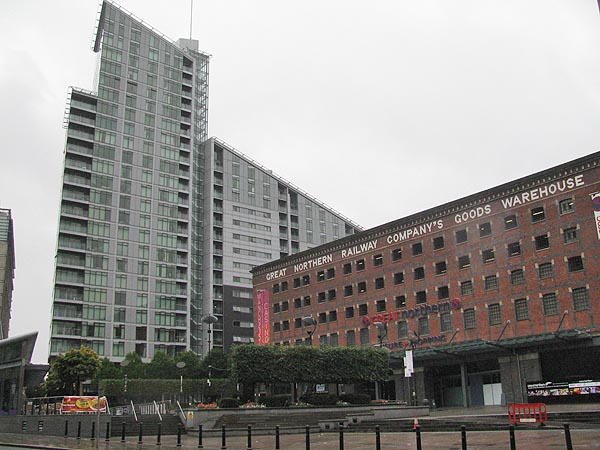 In the 25 storey tower on the corner of Watson and Wilson Streets there are 80 apartments. There are a further 177 apartments in the lower component of the building, which starts at 10 storeys high and runs up towards the tower. This lower block runs along Watson Street, directly opposite the Great Northern Warehouse.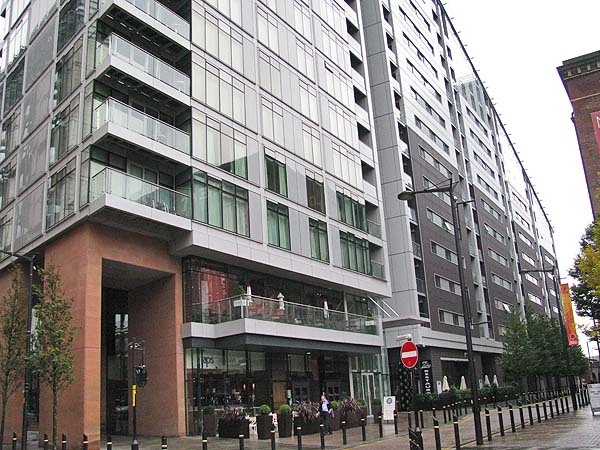 The architect John Assael, said of the commission "Our brief was quite open. It was to create a stunning piece of architecture, the best new residential scheme in Manchester."