Royal Exchange Building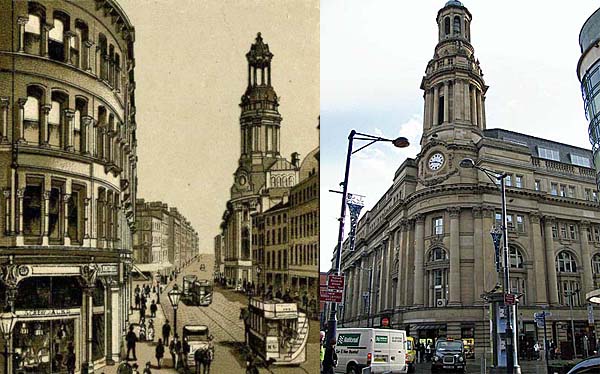 Much of the Royal Exchange building that you see today, at the corner of Cross Street and Market Street, was built by Mills and Murgatroyd between 1869 and 1874 and modified by Bradshaw, Gass and Hope between 1914 and 1921. This was not the first Exchange building, it was infact the third. The first was built by Sir Oswald Mosley, the Lord of the Manor, in 1729. It was replaced in 1806 by the building below, designed by Thomas Harrison. It was enlarged by Alex Mills 40 years later.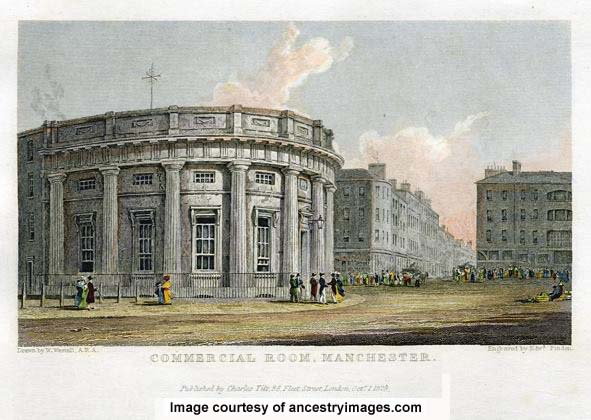 This Exchange occupied a portion of the site used by todays building but it was on the corner of Market Street and Exchange Street which led into St. Anne's Square.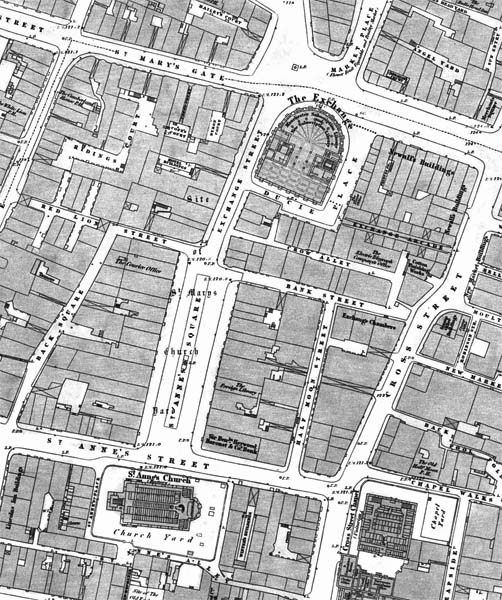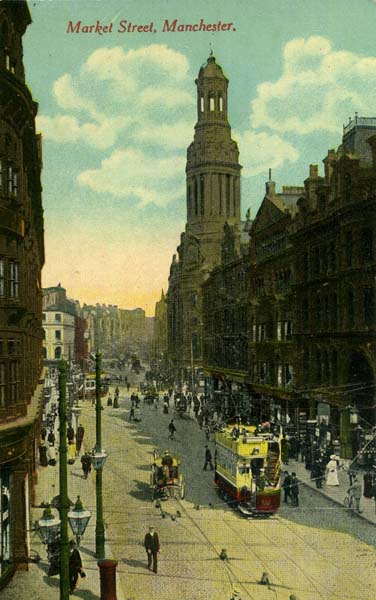 You will recognize the tower of the present Exchange that stands on the corner leading into St. Anne's Square. However the Cross Street side of Mills & Murgatroyd's Exchange building, below, had an elaborate colonnade.
In 1921 Bradshaw, Gass and Hope gave the building the grand classical Edwardian exterior you see today.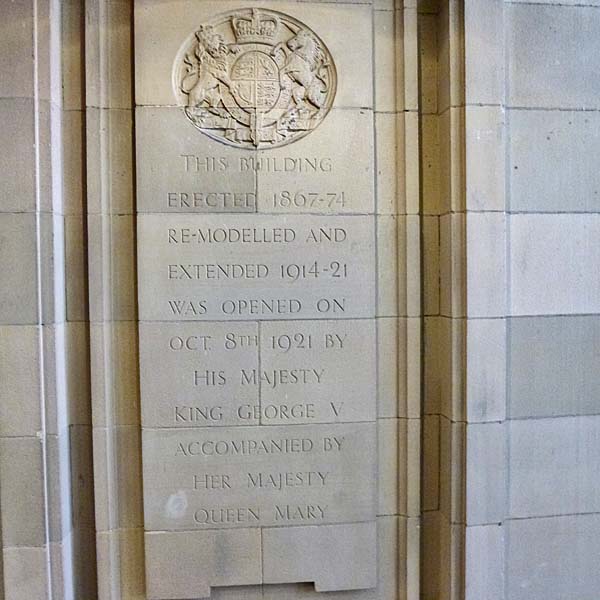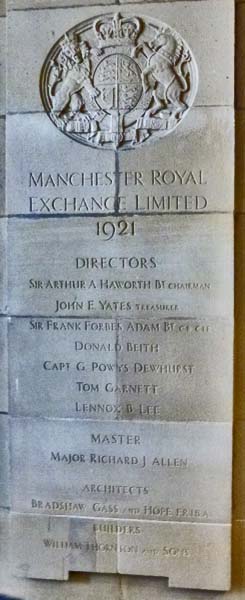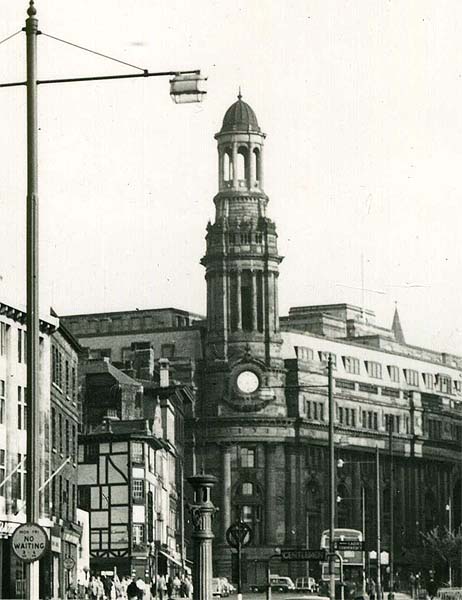 Below you can see the Royal Exchange in the 1980s. The photograph was taken from St. Anne's Square looking towards the Marks and Spencer Building on Market Street that was demolished after the IRA bombing.
When you visit the Royal Exchange today it isn't obvious why the building was built to begin with. It is easy to assume that it always had cultural and retail functions. However, it was built as a venue for trading a variety of commodities, although cotton and textiles were the prominent ones. The trading floor catered for 11,000 members and bragged that it was the largest place of assembly for trade in the world.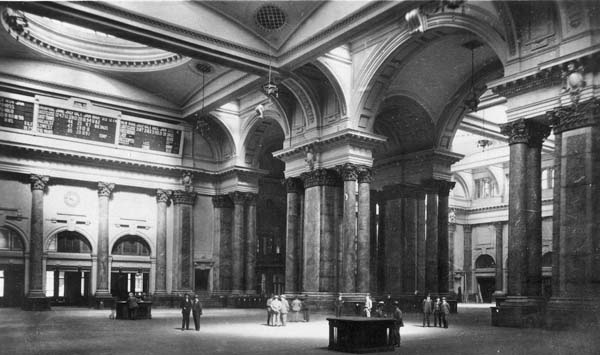 If you look up towards the ceiling today, at the St Anne's Square end of the huge trading hall, you can still see the trading board.
Trading came to an end in 1968 overtaken by a slump in trade and significant changes in the way that business was done, especially in the ways in which communications were developing.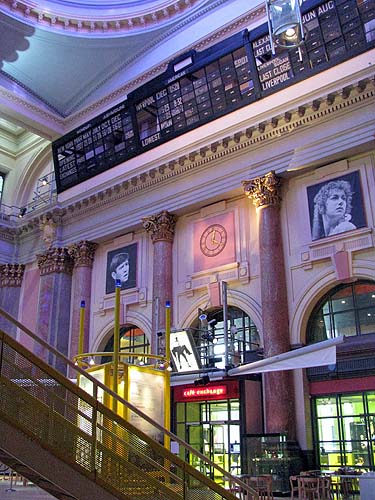 ***********************
After the closure of the trading floor the building remained empty until 1973 when a space ship landed in the trading hall. You would be excused if you think that "The Eagle Has Landed" in the trading hall. It is now home to the Exchange Theatre Company who present their plays in a modernistic and eccentric venue that looks more like a lunar lander than a theatre. However, having watched several performances in this unusual setting, I have to say that it works well.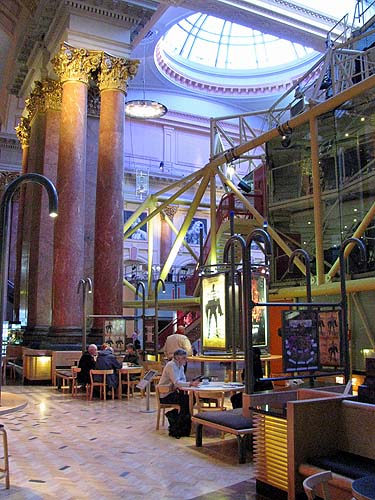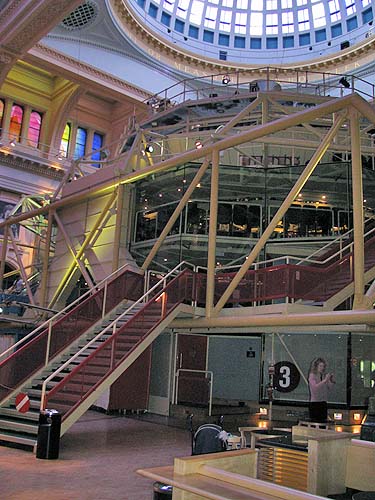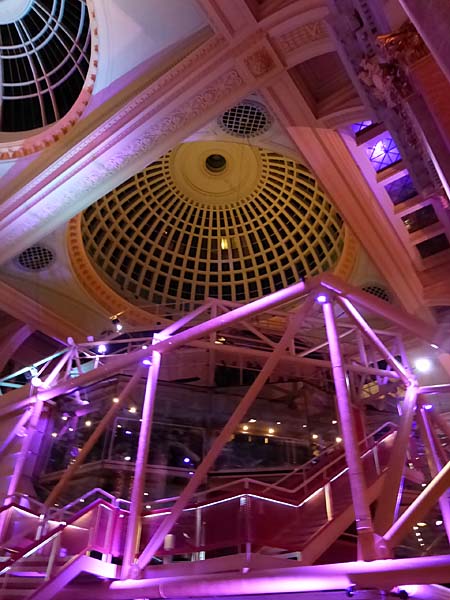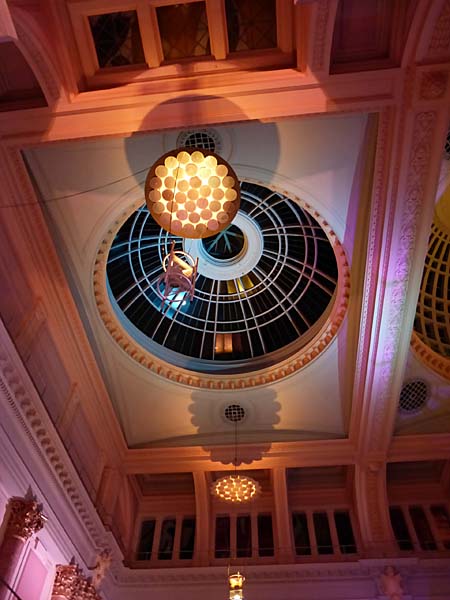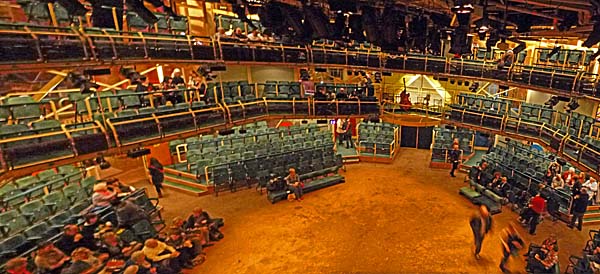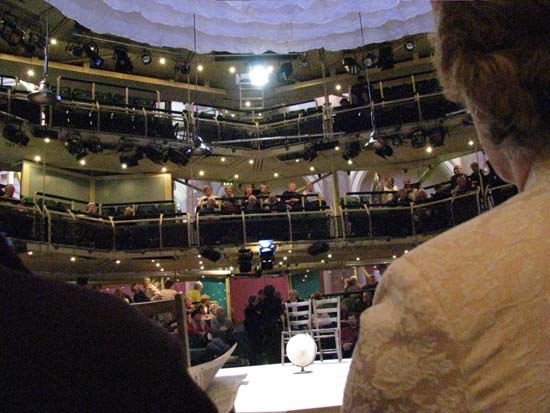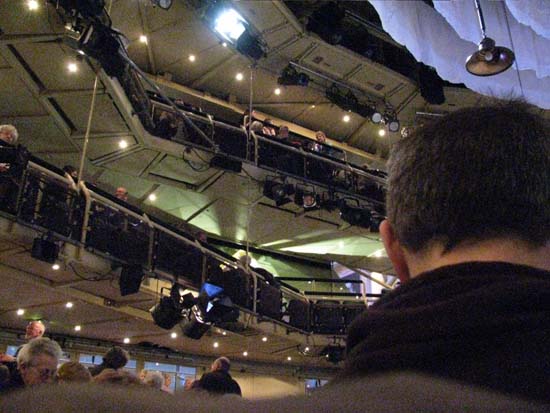 *************************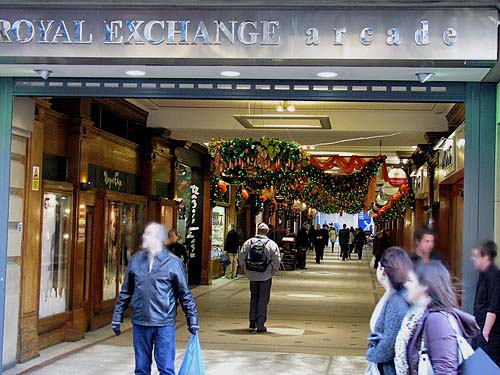 An arcade runs through the Royal Exchange with a variety of shops and eating places on offer.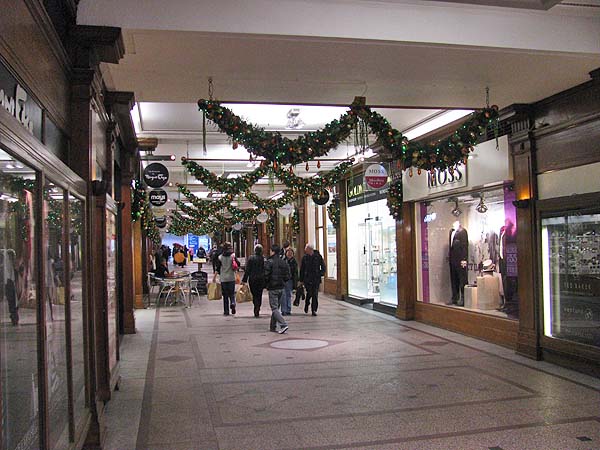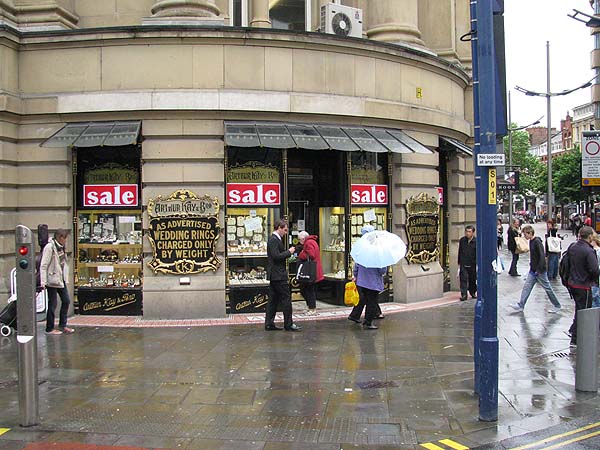 Close Window