Barton Arcade

The Barton Building sits on the south side of Deansgate between St Mary's Gate and St. Ann' Street. The Grade II listed building was designed by Corbett Raby and Sawyer in 1871.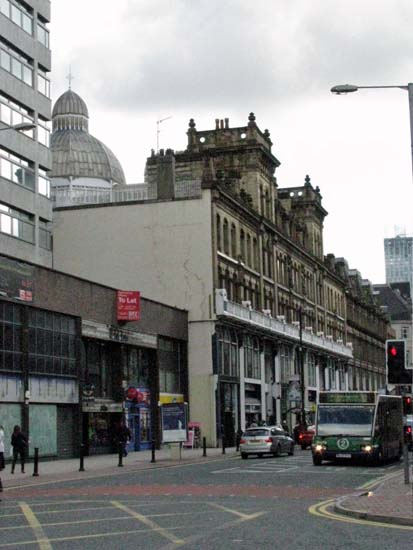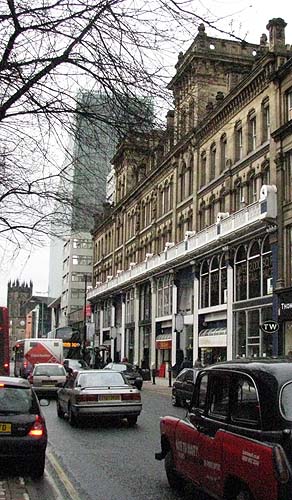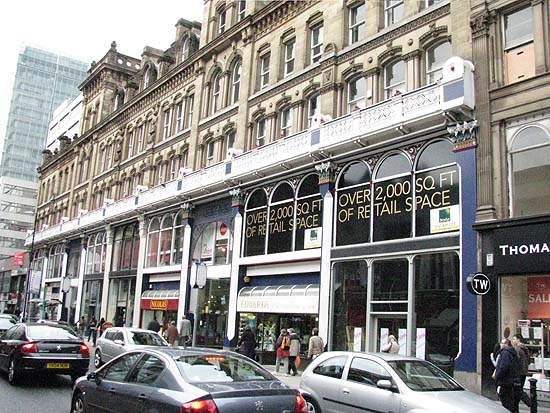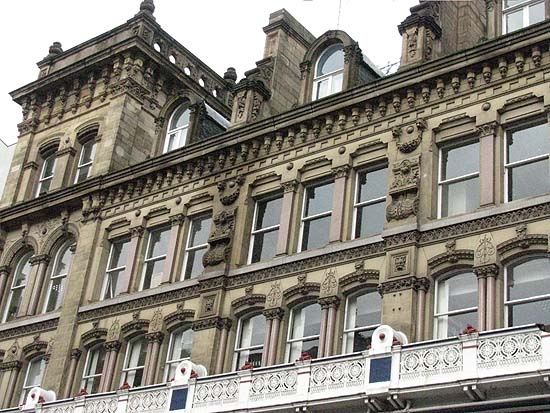 The facade on Deansgate isn't that interesting but step inside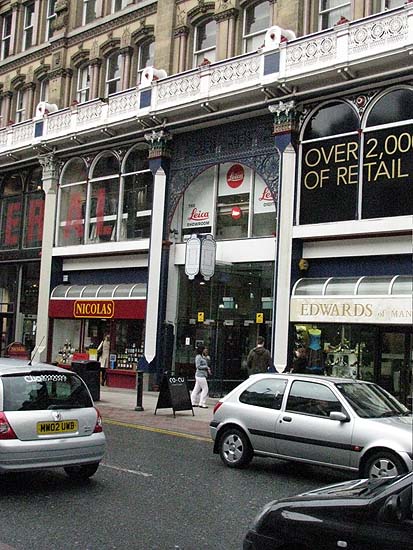 and you will find yourself in something quite different, the glass and iron Barton Arcade.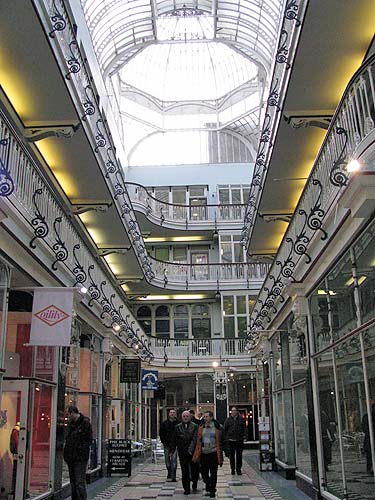 With iron work from the Saracen Foundry in Glasgow and two glass domes, the result is described in Pevsner as "gorgeous". There are three tiers of balconies in this U-shaped arcade with mahogony handrails.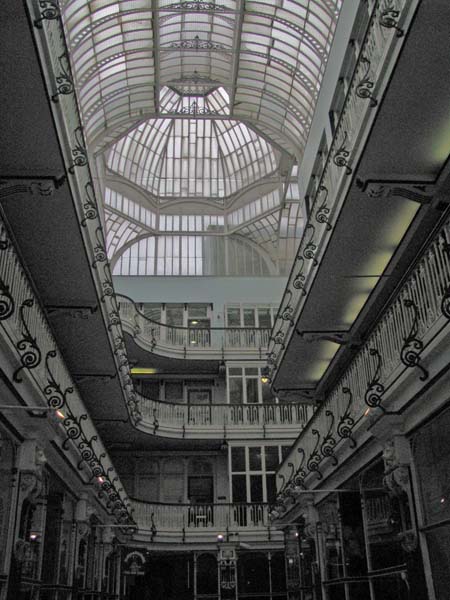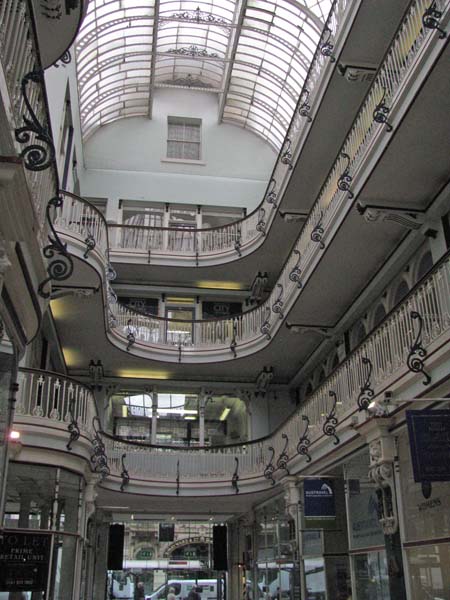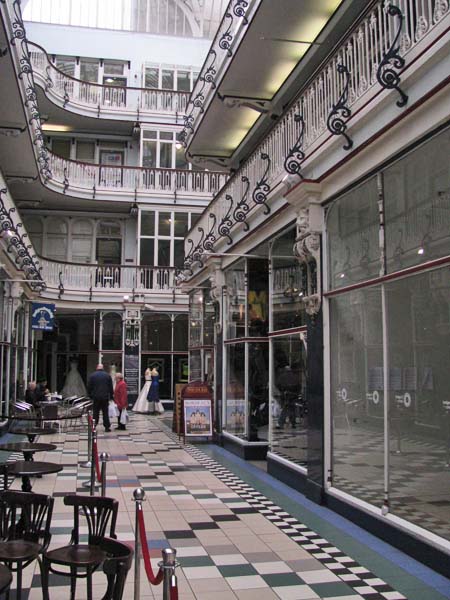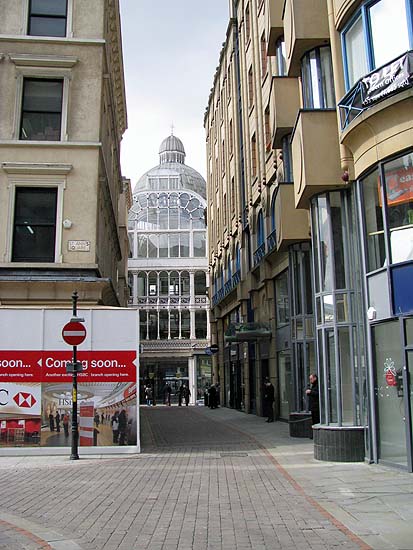 The southern doorway, which opens out onto Barton Square and a lane beside a building called Acresfield, takes you out into St. Ann's Square.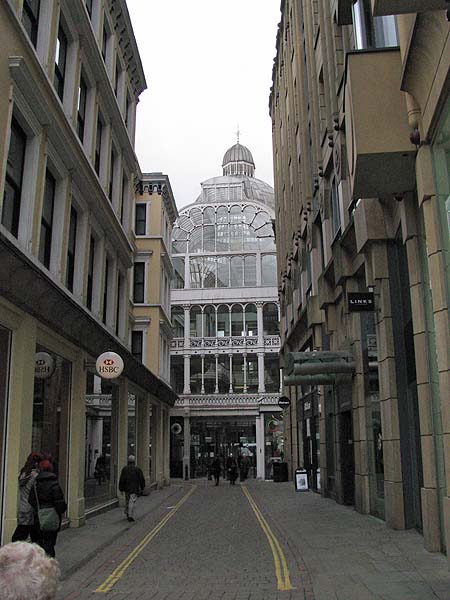 In 1650 Deans Gate and Market Street Lane had been laid out but this really was a field called Acres Field and it was the site of an annual fair.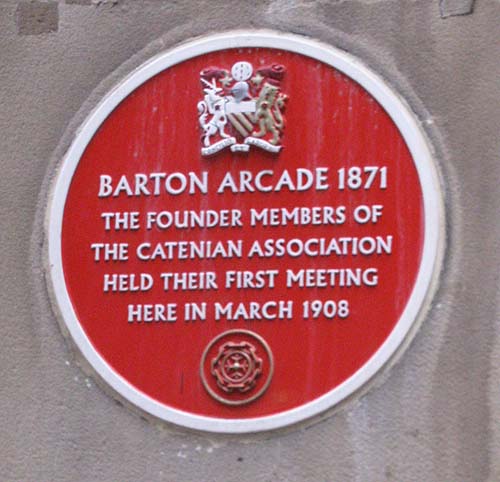 Here is a view of the Deansgate entrance in an earlier time.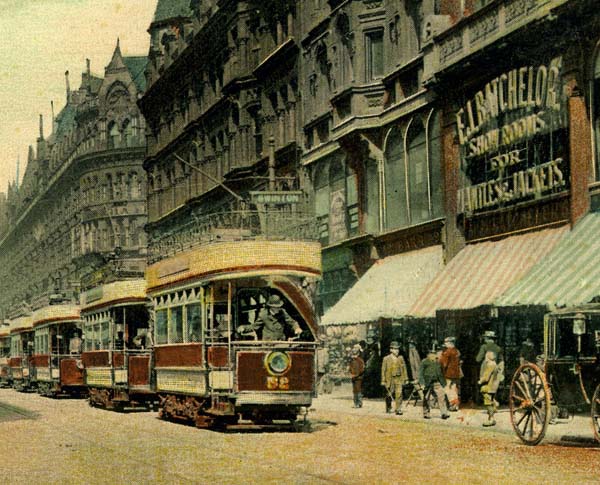 Close Window