Owen's College appointed Alfred Waterhouse to create the spectacular Gothic buildings around the university's old quadrangle.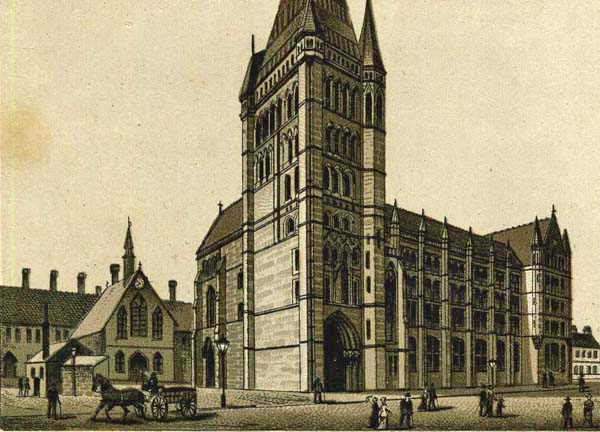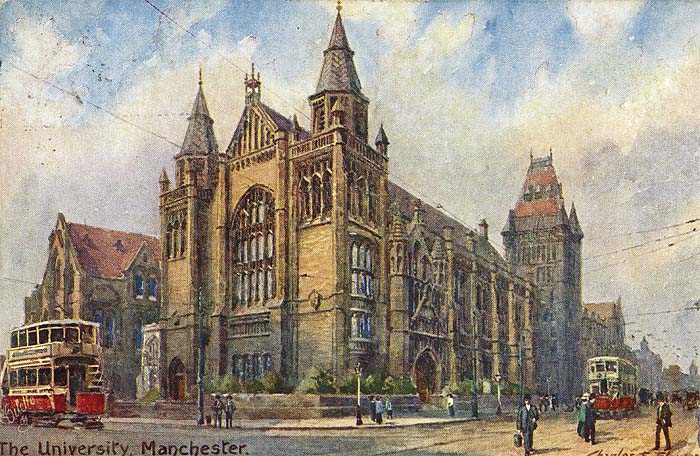 The entrance gateway leads into the old quadrangle.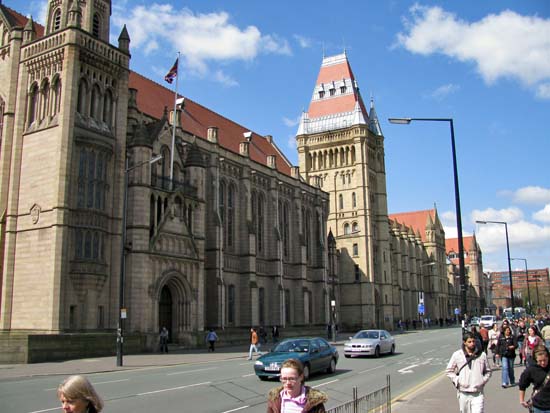 ***********************
Looking North & West inside the Quad
On the north side is the Beyer Laboratories Building, see below.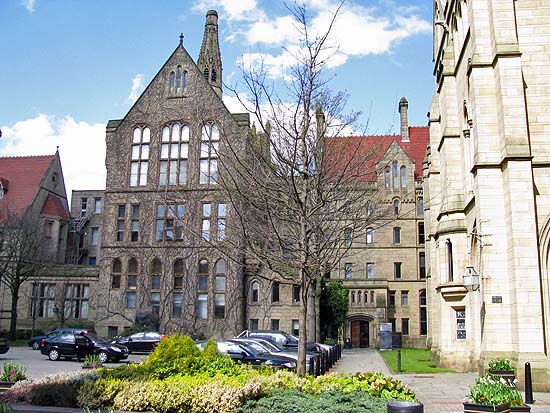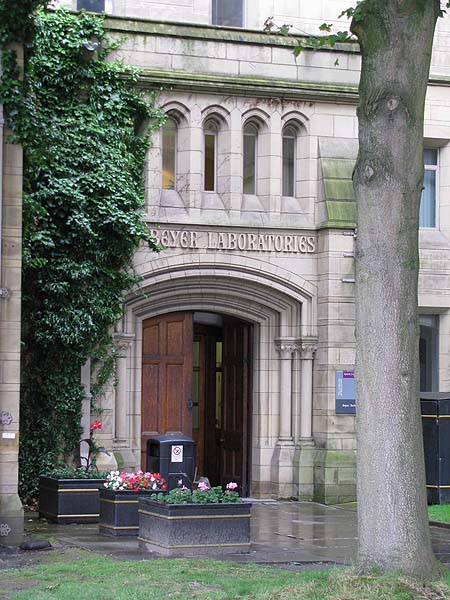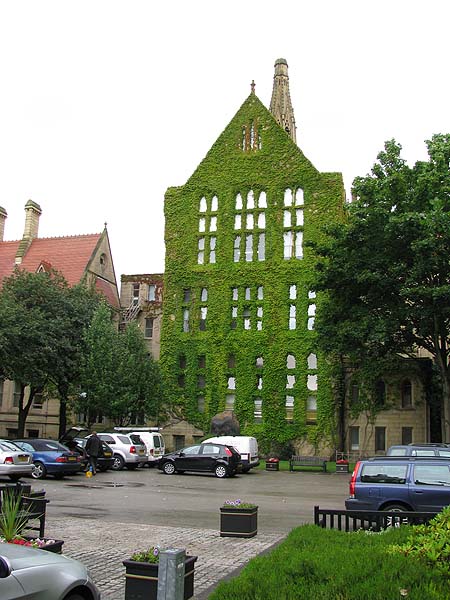 To the west is the main building of Owen's College, below.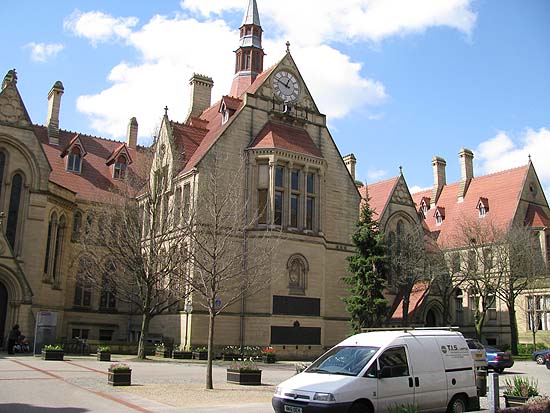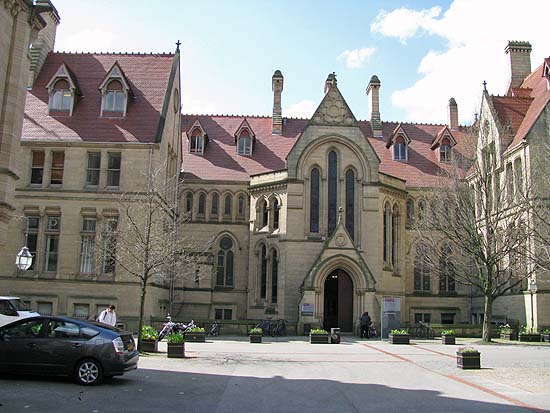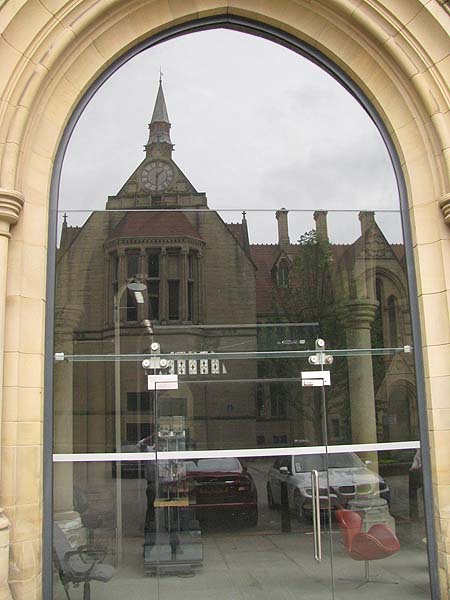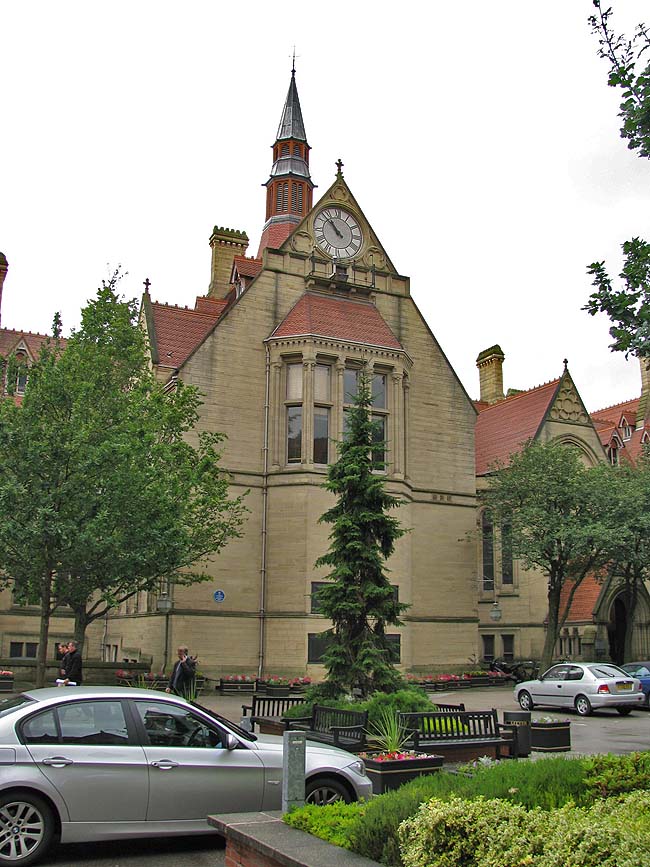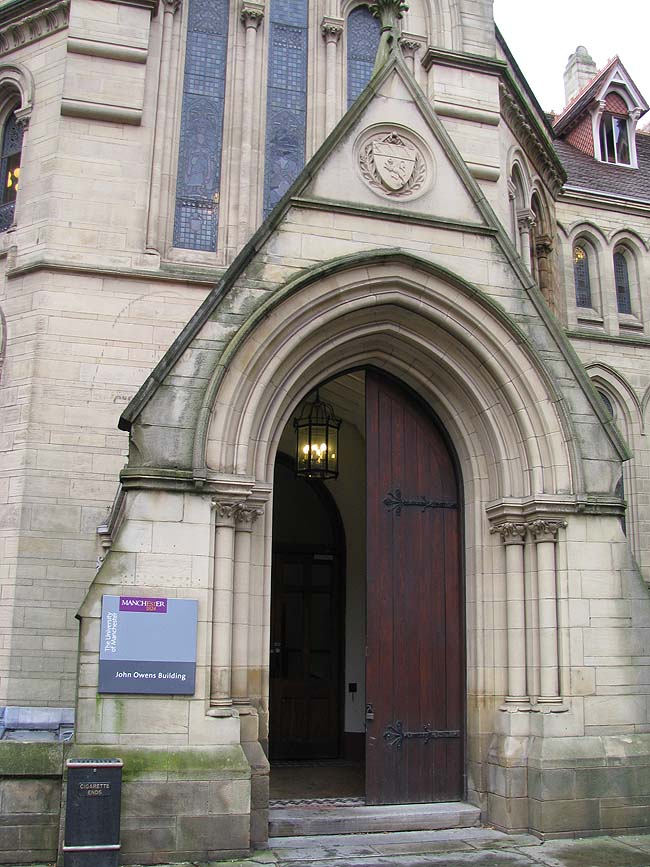 ***************
Looking South and East inside the Quad
On the east side of the quad is the Whitworth Hall. The foundation stone can be seen on the wall of the gateway below the great tower. As you can see it was laid on June 12, 1898.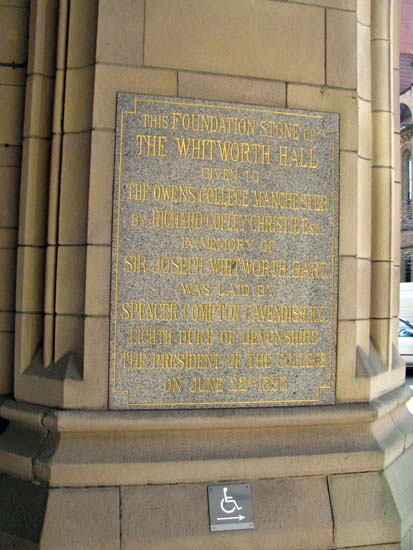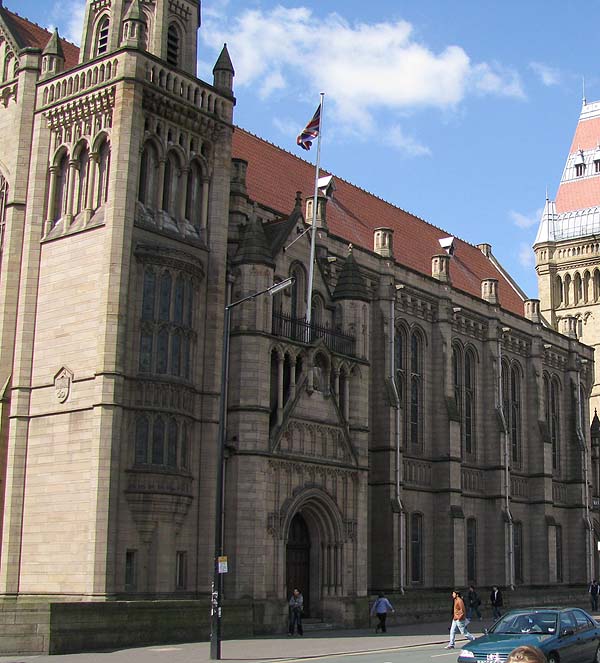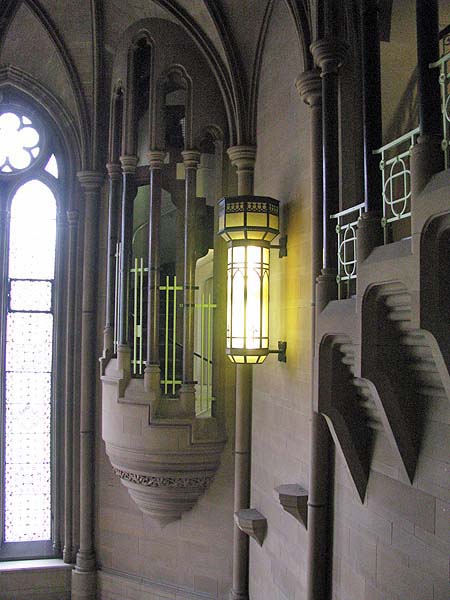 To the south is the Christie Library.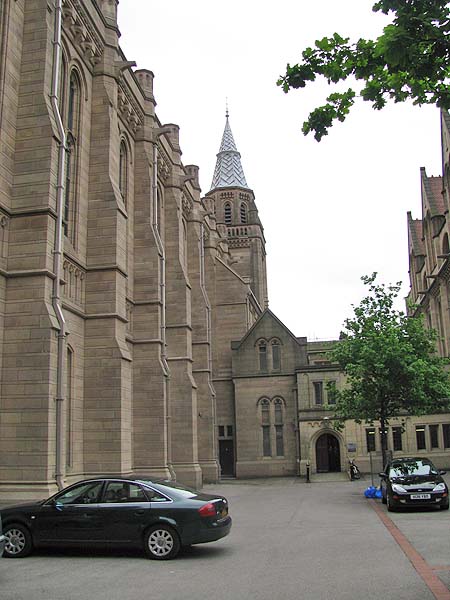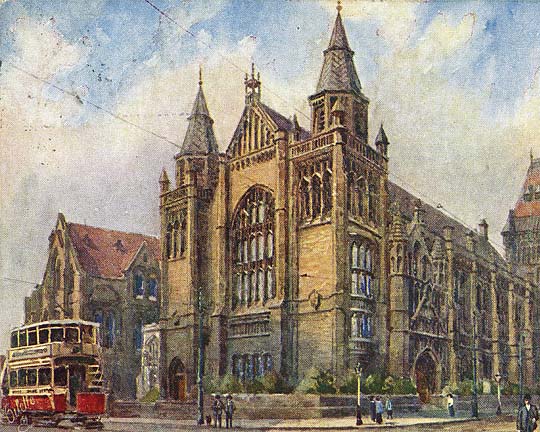 Close Window