Astley House is an eleven-storey office tower designed by the architectural practice of Leach Rhodes & Walker and built in 1959. It features a double height fully glazed foyer.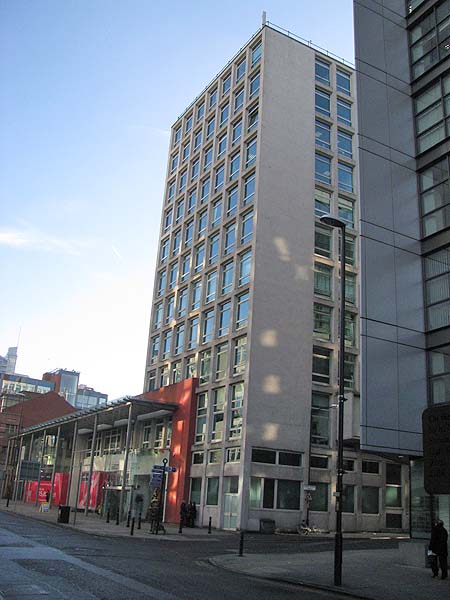 The company letting the building say that it has,
"been comprehensively refurbished to include extensive full height glazing creating a stunning frontage onto Quay Street. The common parts and office accommodation have been refurbished to an extremely high standard. The office suites offer open plan accommodation with excellent natural light."
To the left of the tower in the image above is the lower Byrom House, also designed by Leach Rhodes & Walker, which was built in 1965.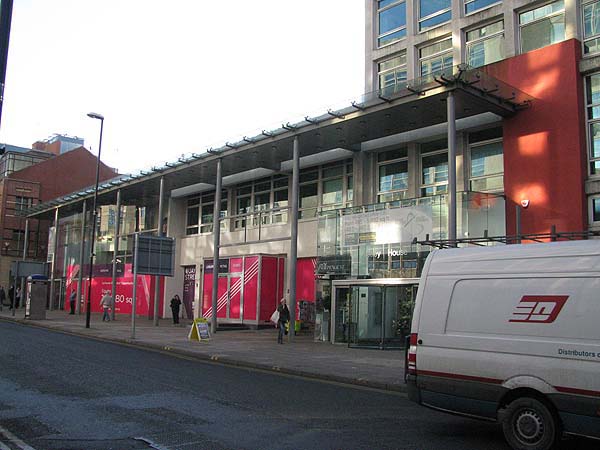 Byrom House backs on to St John's Gardens.
The images above and below are shown here with the permission of
David Dixon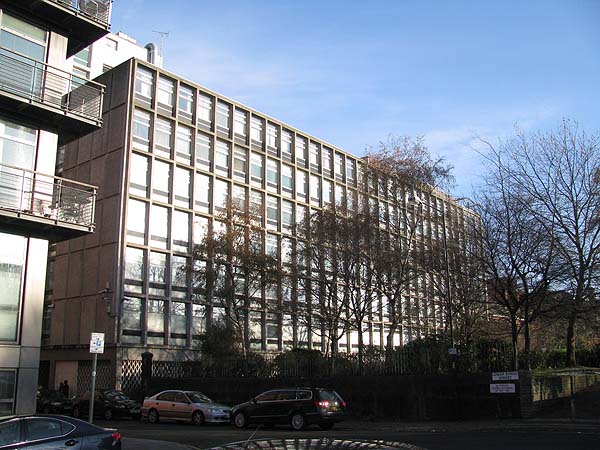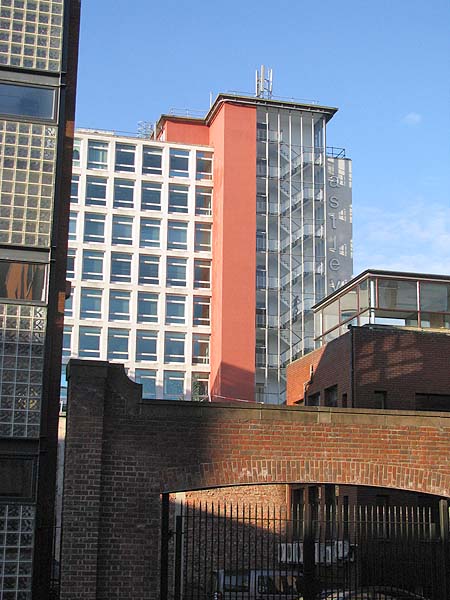 The aerial photograph below was taken in May of 1953. The arrow indicates the location of Astley and Byrom Houses. You can see the remnants of the outside walls of a building that was possibly damaged during the WWII bombing.