Rylands Library on Deansgate was commisioned by Enriqueta Rylands the wife of the Textile merchant John Rylands in her husband's honour. In the library stand two statues in white marble one of John and one of Enriqueta facing each other across the length of the reading room.
The statue of John Rylands was created by the sculptor John Cassidy at a cost of £1,325.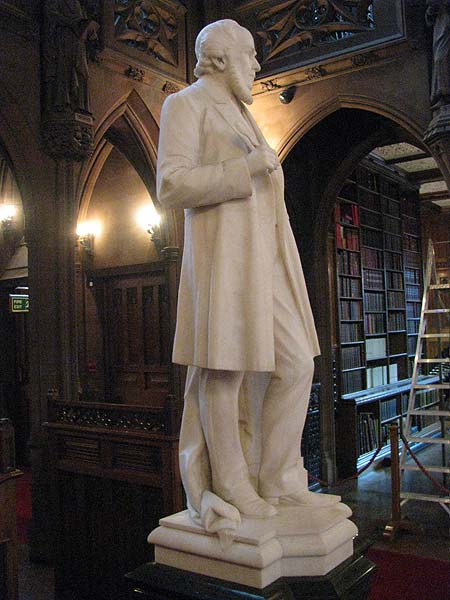 Ryland was born near St. Helens in 1801 and after a business career that made him a millionaire he died at his home, Longford Hall, on December 11, 1888.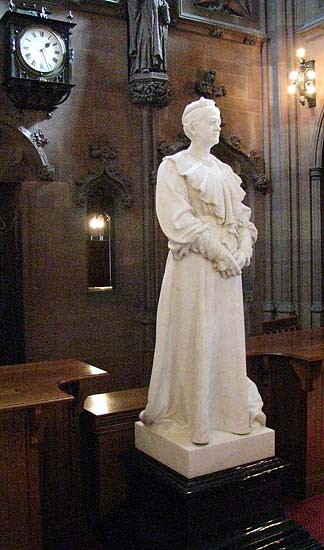 Enriqueta Augustina Rylands was John's third wife.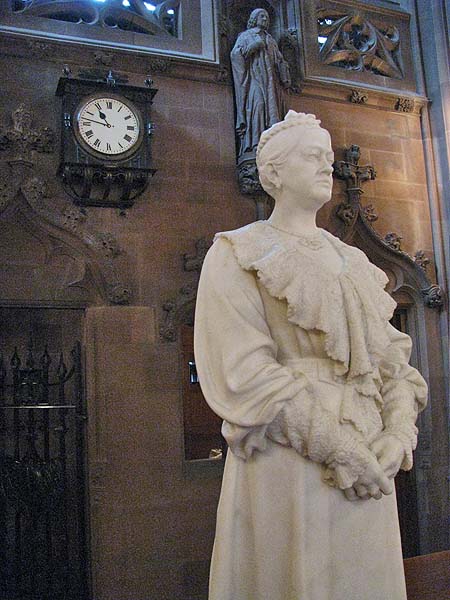 She was born in Havana, the daughter of a merchant. She was educated in New York, Paris and London, and became companion to John Rylands first wife. John Cassidy was also responsible for her statue.